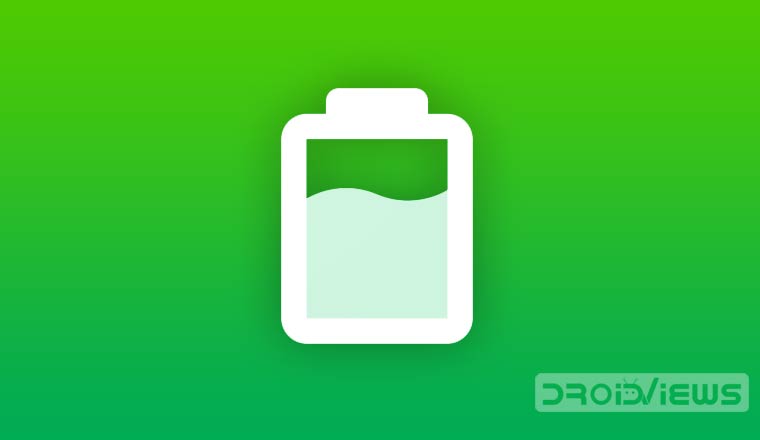 Millions of us spend a pretty sum to have a super performance phone with a bright large display, powerful processor, a lot of RAM and so on. The cut-throat competition is going on among mobile phone manufacturers to make the superphones of the future with wonderful features. Unfortunately, they have not been able to give us a phone with a large display and, at the same time good battery juice. However, there are some tips using which you can improve and enjoy great Android battery life.
One of the major complaints among Android handset users is the poor battery life of their phone. Our phone might have superb features to brag off, but we are forced not to utilize and explore them all in the true sense because of the battery drainage problem. For example, Nokia phone user craves to have the live wallpaper feature on the device, and Android users are lucky enough to have this feature.
But how many of us use a live wallpaper running all day? The answer is: "Hardly, a few ." The same thing goes with other things, such as live syncing, running many apps in the background, playing games,  and using push mail. It is the same situation as if you got a lot of delicious dishes before you, but you are banned to enjoy. Mobile phone manufacturers should do something about it. Please, do not give us phones that are worth just keeping in our pockets and experiencing the pride of being a SuperPhone owner. Before you proceed to the tips to have great Android battery life, you must also check out some myths and facts about smartphone battery.
Here is a bunch of tips and tweaks that would help you to improve the battery life on Android phone and make the most of what we have.
Be Up-to-date
First of all, if you want to enjoy a good battery life, always make sure that your Android phone is on the latest version of the firmware. Every manufacturer tries to inject some tweaks in their latest updates to improve the overall performance of their devices. Battery life improvements are also one of them.
Go for a Good Custom Firmware
There are a number of custom firmwares available for almost all Android phones. Most of them come with better battery life as compared to the stock    ROMs. Choose a good custom ROM for your phone and flash it.
Don't Miss: List of 50 Best Root Apps for Android Devices
Freeze System Processes & Background Apps
There are some system apps and processes that always run in the background and drain your phone's battery. Many of such processes are of no use to an average Android user. You can freeze such system apps from app manager and notice a significant improvement in your device's battery life. Here is a spreadsheet of the Galaxy S2 that will give you an idea of what apps and processes you can freeze without decreasing the functionality of your device. Keep using the task manager or app killer features at regular intervals to ensure that any unnecessary app is not devouring your phone's battery life.
Calibrate the Battery
If you try new ROMs on your device very often, calibrating the battery of your phone can be a good option to improve the battery life. You can calibrate the battery of your device in two ways. The battery calibration tips described below will certainly improve Android battery life.
The first method requires ClockworkMod Recovery installed on your phone. If you have installed CWM, do as follows:
Switch off your Android device and boot it into Recovery Mode.
In the list of options, there is an option called 'wipe battery data'.
Select this option and hit 'yes'.
When it is done, reboot your device using the 'reboot system now' option.
Another method that can calibrate the battery of your Android phone is as follows:
Switch off your device and plug in the charger.
Keep charging until it is full.
Just when it is fully charged, unplug the charger.
Now pull off the back cover panel and separate the battery from the device.
Keep it separated for exactly 3 minutes.
Now reinsert the battery to its proper place and turn on your device.
I have noticed a significant improvement in the battery life of my Samsung Galaxy S2 by following the tips I mentioned above.
Turn Off GPS, Bluetooth, Wi-Fi, & Data Sync
Always make sure that the features like GPS, Bluetooth, Wi-Fi are not running in the background and stealthily consuming the battery of your device. Turn these features on only when required and turn them off when not in use.  Moreover, live syncing of emails and frequent weather updates also eat a lot of battery. Turning ail syncing off will be a wise step toward battery saving. Keep these features disable will give you a better Android battery life.
Display Configuration
The huge shining display is a great feast to our eyes, but it is a great enemy of the phone's battery. Go to phone's settings and adjust the display brightness to 30%. Maximum brightness means the worst battery life. One more thing, please use a static wallpaper instead of a live wallpaper.
Use Battery Saver Apps
You can find a lot of battery saver apps, both free and paid, in the Android Market. I personally used to think that an app can only consume battery and not conserve it. So I tried a few apps from the market and believe me they did work and the battery life of my SGS2 improved greatly and improved the battery life about 25%. Here is a list of apps from the market that you can try:
So, these were some useful tips to improve the battery life of your phone and avoid rapid battery drain. Just hope that it proves helpful for you. If you know some other trick, please share with us.
Also Read: Boost the Battery Life of Your Android