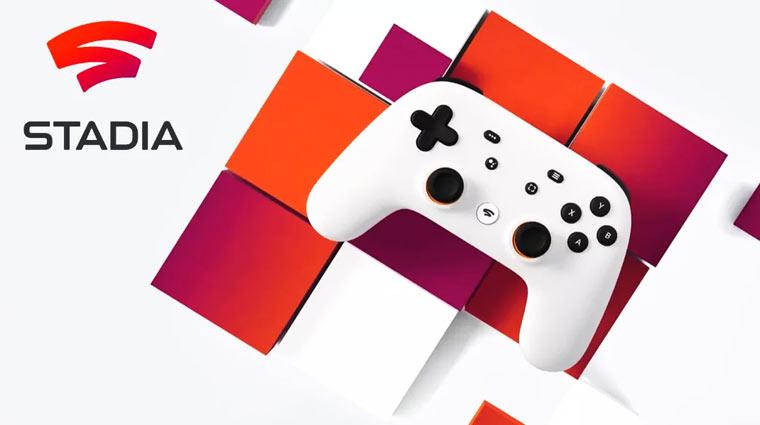 The year 2019 is been already dedicated to the new generation of gaming. We are already set for many AR and VR games like the Minecraft Earth, that is going to be launched soon. In this regard, how can Google keep themselves behind? In the recently concluded GDC Event, Google unveiled its Game Streaming Service the Google Stadia.
What makes this more interesting is that it lives up to the tag "Next Generation of Gaming". Google Stadia is not a gaming console. It is a streaming service, in other terms the Netflix but for games. Stadia is also based on the Project Stream Technology which was launched via the Chrome Browser. There Google showcased streaming of Assassin's Creed Odyssey game on their browser.
Watch this official video from Google unveiling their new streaming service Google Stadia.
What is Google Stadia?
After a short briefing let us understand what exactly is Google Stadia. It is a game streaming service that allows you to play games over the internet on any internet-connected device. Moreover, all the games and the hardware is stored in the cloud and you are just streaming them to your device.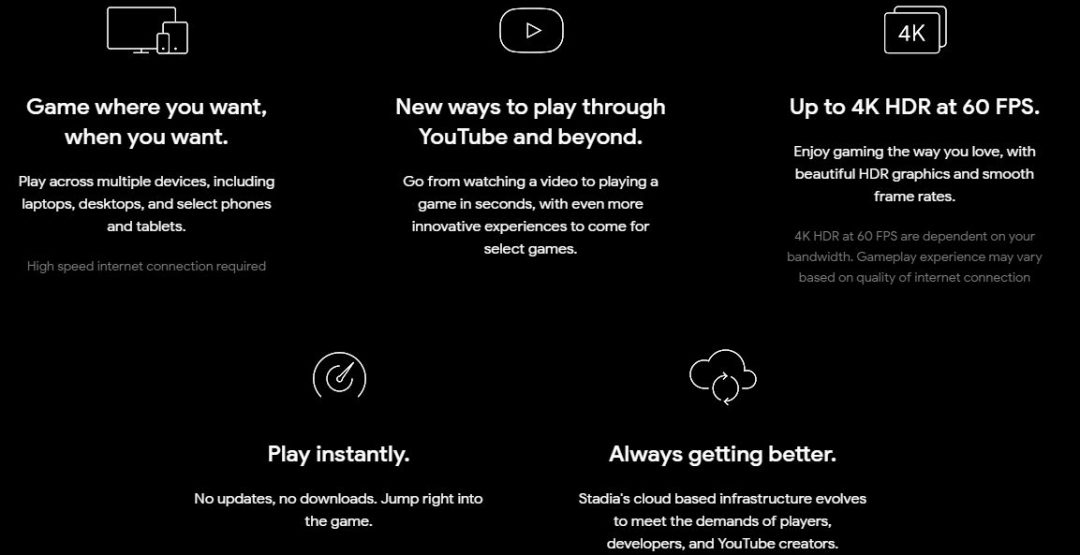 This allows you to eliminate the need for downloading, updating, patching. You can play any game instantly on a full resolution of 4k with HDR at 60fps. Besides, you can upscale it to 8k and 120fps. You need to have supported display to get this output. Moreover, there will be more features like the cross-platform multiplayer, split screen, and more once it is officially launched.
You don't need to buy any hardware with high-end specs in order to play high-end games. But it will also depend on factors like internet speed, buffering, etc.
Must Read: 10 Best Gameloft Games Under 50MB for Android
But if this turns into reality and if a stable version comes out, the future of gaming would be earth-shattering. Imagine you can play any games in under 5 seconds. No download required or no hardware. Once a new game trailer is launched, there will be a play button at the end. You press it and voila! you head straight into the game.
Release Date of Google Stadia
The release date for the Google Stadia gaming service is set to be around the second half of 2019. And the region they are targeting in that period would be the US, Canada, UK, and Western Europe. Moreover, they will expand to other countries in 2020.
More information about this gaming service will be revealed by Google this summer. So, we will get much more clarity on every detail that we are missing out now.
Can You Use Your Current Controller?
Along with the Stadia Streaming service, Google also launched its own gaming controller. This will allow you to interact and have a richer gaming experience. Besides this, you can also use your current controller as they will be supported.
It will connect wirelessly to the cloud and detect which controller you are using to play. Google's Controller has a voice assistant button and a quick sharing button for game sharing.
Don't Miss: 10 Netflix Tips and Tricks and Netflix Secret Features
Games It Will Offer
The games that Google Stadia can run is still not clear. Under the Project Stream Beta, the game that was available to play was the Assassin's Creed Odyssey. Now, from the gameplay on Stadia, we can have a quick guess at what the spec would be if you want to play the same on your PC.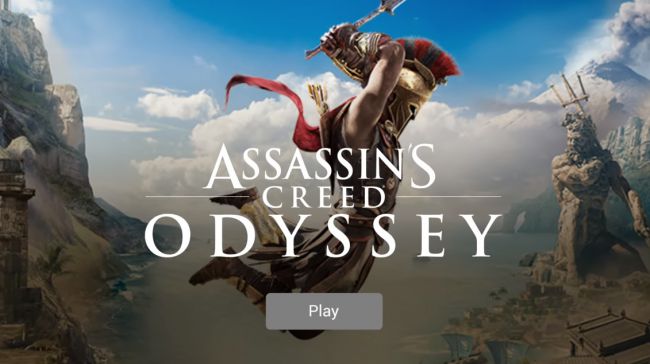 CPU: Intel Core i7-3770 @ 3.5 GHz, AMD FX-8350 @ 4.0 GHz, Ryzen 5 – 1400
GPU: NVIDIA GeForce GTX 970 (4GB VRAM or more with Shader Model 5.0) or AMD Radeon R9 290 or better
If you want to get better graphics around 30FPS on 4K, the requirements go up to 16GB RAM. A more powerful AMD Ryzen 1700X or Intel Core i7 7700 processor, and a mightier Nvidia GeForce GTX 1080 or AMD Vega 64 graphics card will also be required.
But for Google Stadia, you do not need any of these specs and hardware. You can play such high-quality games on your normal laptop and devices as well.
Editor's Pick: How to Use Your Android Phone as Security Key
How Much Google Stadia Will Cost You?
The whole excitement boils down to this question. How much Google Stadia will cost you? Well, it is still pretty unclear regarding the price of this Gaming Service. Whether it will come on a subscription-based service like the YouTube Red or is Google going to monetize via ads.
Besides, Google stressed the fact that you can use the existing kit with Stadia. Hopefully, that includes PS4, Xbox, and other controllers. According to Google's Phil Harrison,
"Stadia platform is very flexible and will enable developers to engage with their fans in a variety of ways. The worlds of watching and playing a game converge into a new generation game platform. Our vision for Stadia is simple: One place for all the ways we play. It's focused on gamers, inspired by developers, and amplified by YouTube developers."
Harrison in an interview with GameSpot stated that;
"We have had a fantastic user research team as a core part of the Stadia team for two years now," said Harrison. "And so, we have our point of view, we then test various hypotheses with consumers and publishing partners, and then get to the right result."
Moreover, for concrete information on the pricing of this game streaming platform, we will have to wait until the official announcement.
Stadia Games Lineup
Together with Assassin's Creed Odyssey, one of the first Google Stadia games to be launched is Doom Eternal. It will have a maximum resolution of 4K with HDR at 60 Fps for developers ID.
Google also partnered with many other developers including Ubisoft, The CryEngine, Tequila Works, Unreal Engine and others. They will also be starting their own gaming studio; Stadia Games & Entertainment. Jade Raymond, a veteran in the gaming sector who previously served in EA, Sony, and Ubisoft, will be in charge of this new studio. Over 100 studios seem to have already got Google Studio dev Kits, while over 1000 designers and engineers are working on Google Stadia's titles
Conclusion
The gaming world has evolved a lot from what it was in the past. With the introduction of Google Stadia, the gaming world has reached new heights. Because the high-end PC's and laptops will become obsolete once this streaming platform arrives. Moreover, Sony and Microsoft have also teamed up for developing new cloud-based gaming technologies.
Many will this as a fierce competition even before the launch of Stadia. But, the fact is this will eventually evolve our gaming world as new technologies will be introduced. It is indeed a new era in gaming from the tech giant known as Google. Whatever be the outcome be, it is indeed a great and innovative step towards changing the entire gaming universe. You check the availability of Stadia in the Google store.
Read Next: 5 Truly Free Android Games (No Ads & In-App Purchases)