Undoubtedly among the most popular gallery apps present around, Google Photos is power-packed with tons of functionality. And it keeps getting even better. With the addition of Crop Document extension and a Markup tool, it has further solidified its position among the top players in the market. But that's not all. Google cares about your precious past moments as well. This is evident from some of the features of the Google Photos app that will surely take you down the memory lane. Without further ado, let's have a look at them and also the steps to enable these features.
Google Photos Memory Feature
The Google Photos app has recently been updated with a Memory section. As you open the app, you will now see a Stories section at the top. This section shows your images from the previous years on that very same day. It holds up to a week's long images. All the photos that have been synced with your Google Account during any given point of time will be shown here. It doesn't directly pick up images from your SD Card or any other gallery apps. Still, a pretty nostalgic feature, nevertheless. On that note, here are some Google Photos tips and tricks worth checking out.
However, if you wish to disable Google Photos' Memory section or want to make some changes to it, here are the steps to be followed.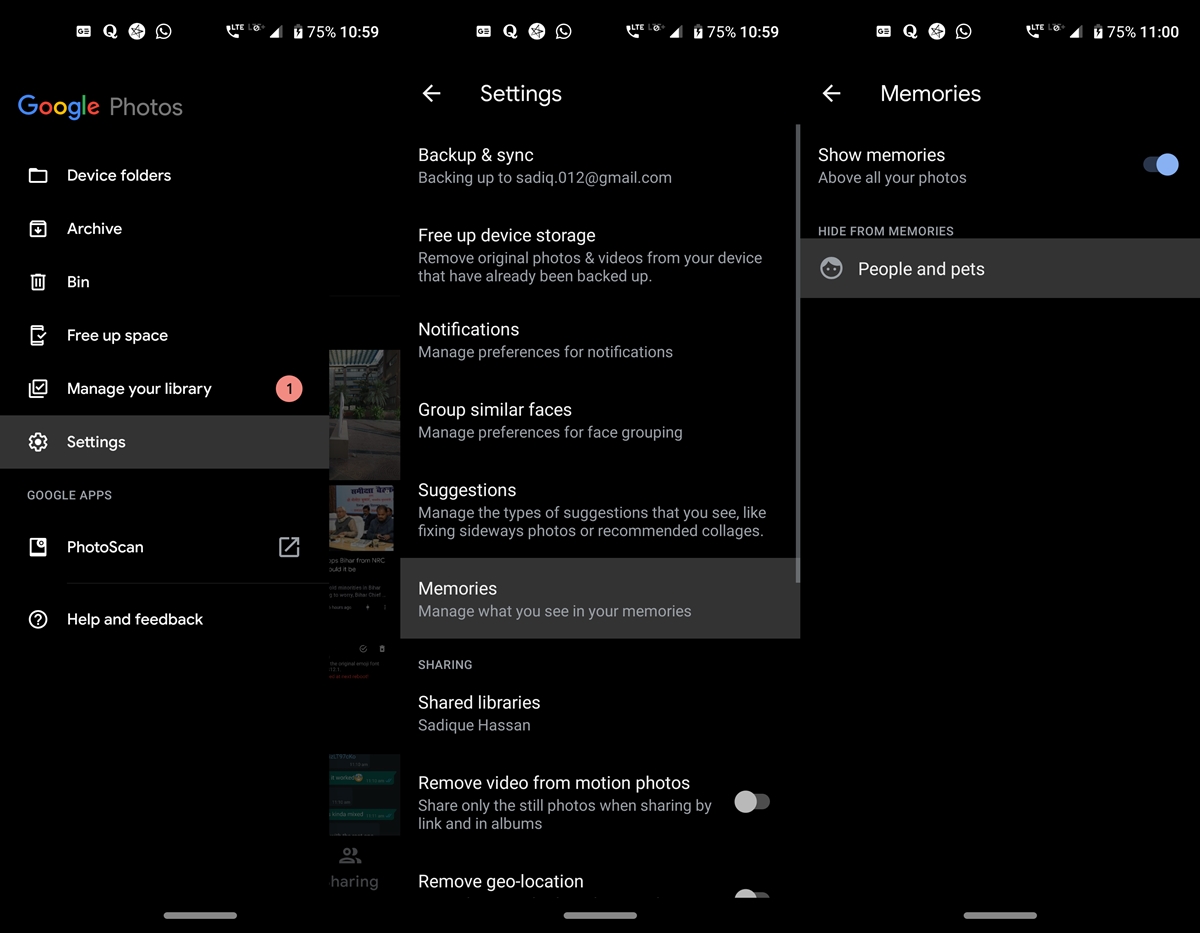 Head over to the Photos app and tap on the hamburger menu.
Go to Settings and scroll to the Memories section.
To completely disable the Memories feature from the Photos app, toggle off the Show memories feature.
On the other hand, if you wish to make slight modifications to it, tap on People and Pets option. Then tap on the individual's avatar whose images shouldn't appear in the Stories, Creation or the Search section. This is indeed a useful feature to keep your privacy intact.
So this was one of Google Photos feature that will, for sure, bring back your yesteryear memories. Let's have a look at another such feature. Also, the app recently witnessed an addition of the chat functionality. Do check out the guide to know more about it.
Don't Miss: How to Perform Manual Face Tagging in Google Photos
The 'I'm Feeling Lucky' Feature
Most of you might well be aware of the Google Photos Memory feature, but this feature is something that is yet to catch the eyes of the masses. The app has an I'm Feeling Lucky section too. In the Google Search functionality, this feature directly takes you to the first search result, bypassing the result's page. But here, obviously, things work a little different. When you use the Google Photos' I'm Feeling Lucky feature, you will be taken a random album.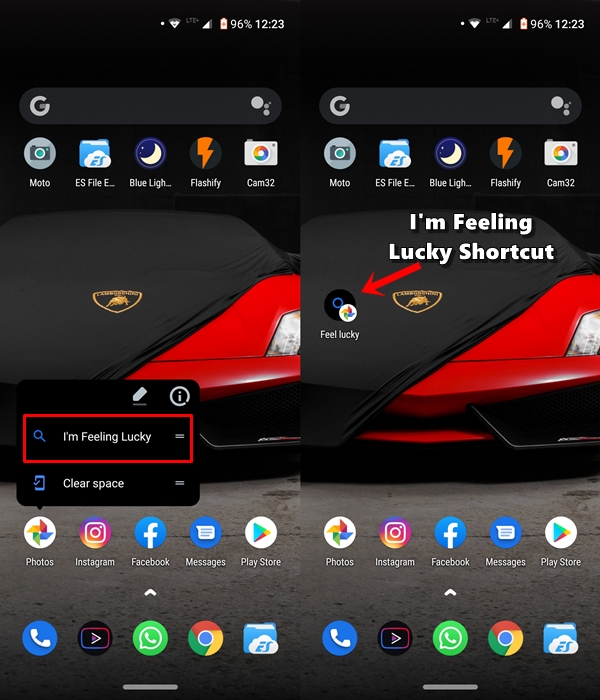 But such is the efficiency of Google's AI that it will always display results that holds some significance. For example, the first time I used this feature, it took me directly to a collection of images from my Birthday celebrations album. Just to reiterate the facts, I haven't created any such album in the Photos app (maybe it had to do with my birth date being synced with Google Account so it directly displayed that day's images).
So if you wish to enable this feature as well apart from Google Photos Memories, all you have to do is long-press the Photos icon on your Home screen. Then tap on the I'm Feeling Lucky option and get amazed by a new random album. And if you are about to use this feature quite frequently, here is a small tip for you. You may directly drag away that feature from the long-press menu and create a shortcut on your home screen (as shown in the above image). Go try it out!
These were the two Google Photos features that will definitely refresh your memory. Do share your experiences about them in the comments section below.
Read next: 10 Best Gallery Apps for Android in 2019