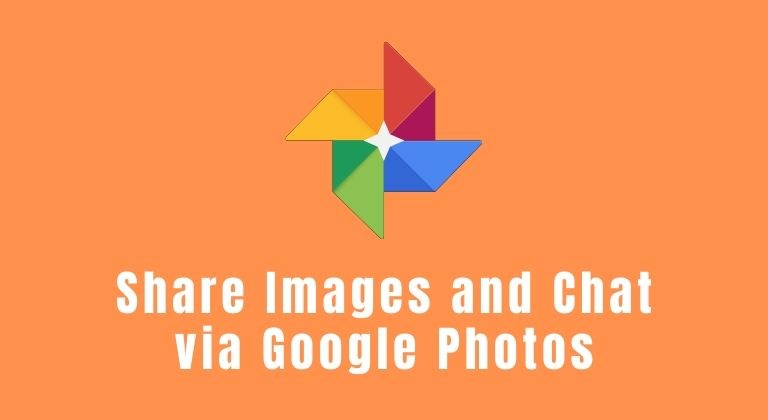 Google has been updating its Photos app and we've seen a few new additions over the past couple of months. The latest update brings forward a new sharing feature that lets you share images and chat in Google Photos. Previously, you had to create an album and then share the images with other Google Photos users in your contacts.
What's even more interesting is that you can even begin chatting with the person whom you share the images with. The interface to chat and share images is just like any other instant messaging application. You can start up a conversation and share multiple images back and forth. You might also want to check out how to merge multiple Google Photos accounts into a single account.
Share images and chat in Google Photos
The process to share an image with other Google Photos users in your contact list is fairly simple. Follow the steps below to begin share images and chat in Google Photos.
Make sure you have the latest version of the Google Photos app installed on your device.
To check for an update, launch the Play Store app and tap on My apps & games. Check for an update for Google Photos.
Once you've got the latest update installed, it's time to share images and chat.
Launch Photos on your Android device and then navigate to the image you want to share.
Long press on the image's thumbnail or simply expand the image by tapping on it and then tap on the Share icon.
You would be able to see a horizontally scrollable list appear with your contacts.
The contacts who have Google Photos installed on their device would have the Photos app icon.
Select the contact whom you wish to share the image.
You would now have the option to add a message along with the image. Either type a message or simply send the image as it is by tapping on Send.
Additionally, you can also share the same image with multiple contacts by tapping on the + icon beside the To section.
You can continue chatting by moving to the Sharing tab in Google Photos and selecting the shared image conversation. Then tap on Comments if you sent a message along with the image. Else it would take you directly into the conversation view.
Don't Miss: How to Edit Videos using Google Photos App
As we mentioned above, this feature will only work if the person whom you wish to share images and chat with has Google photos installed on their phone. There's a Like/Heart button as well which reminds us of Instagram's Like button in the DMs.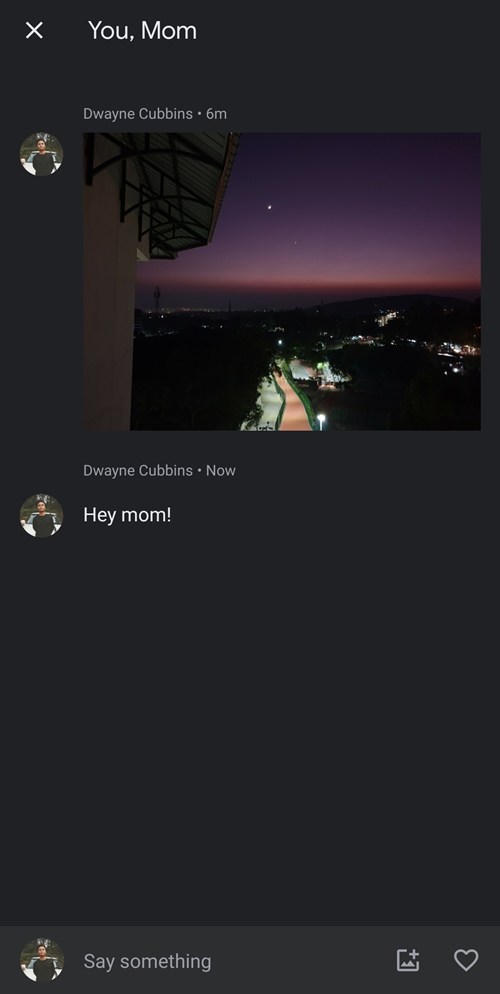 By no means is the new sharing and chatting feature in the Photos app meant to replace your traditional messaging apps such as WhatsApp or Messenger. The feature has been added just to make it a tad easier for users to share images without having to use other apps.
Moreover, the feature would be also available on the iOS application. Thus, users can share images and chat with their contacts even if they are using an iPhone or vice versa.
Read next: Gallery Go is a Lightweight Alternative to Google Photos