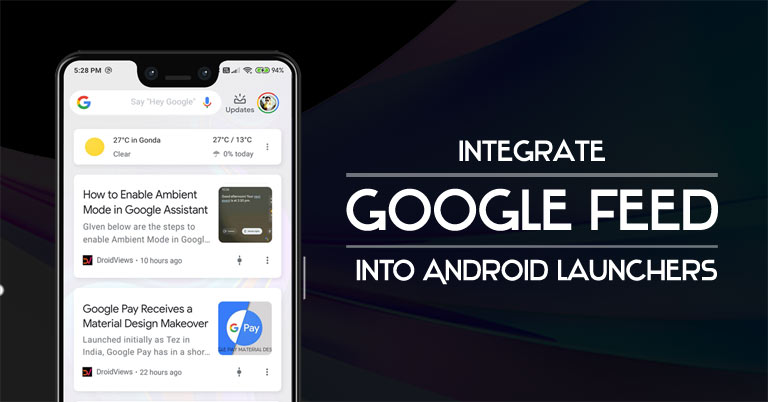 Google Feeds is the go-to app for getting yourself acquainted with the latest happening around the globe. It offers you a list of curated cards based on your recent searches and interests. And the best part is that a simple right swipe is all that it takes to access the feeds section. But not all custom Android launchers work this way. Most of them require you to manually add Google Feeds into their launchers. In this guide, we will have a look at how to integrate Google Feed into different Android launchers. The launchers in consideration will be Action launcher, Lawnchair Launcher, Hyperion Launcher, Nova Launcher, and the Rootless Launcher. So let's jump right into the instruction set.
Google Feed in Action Launcher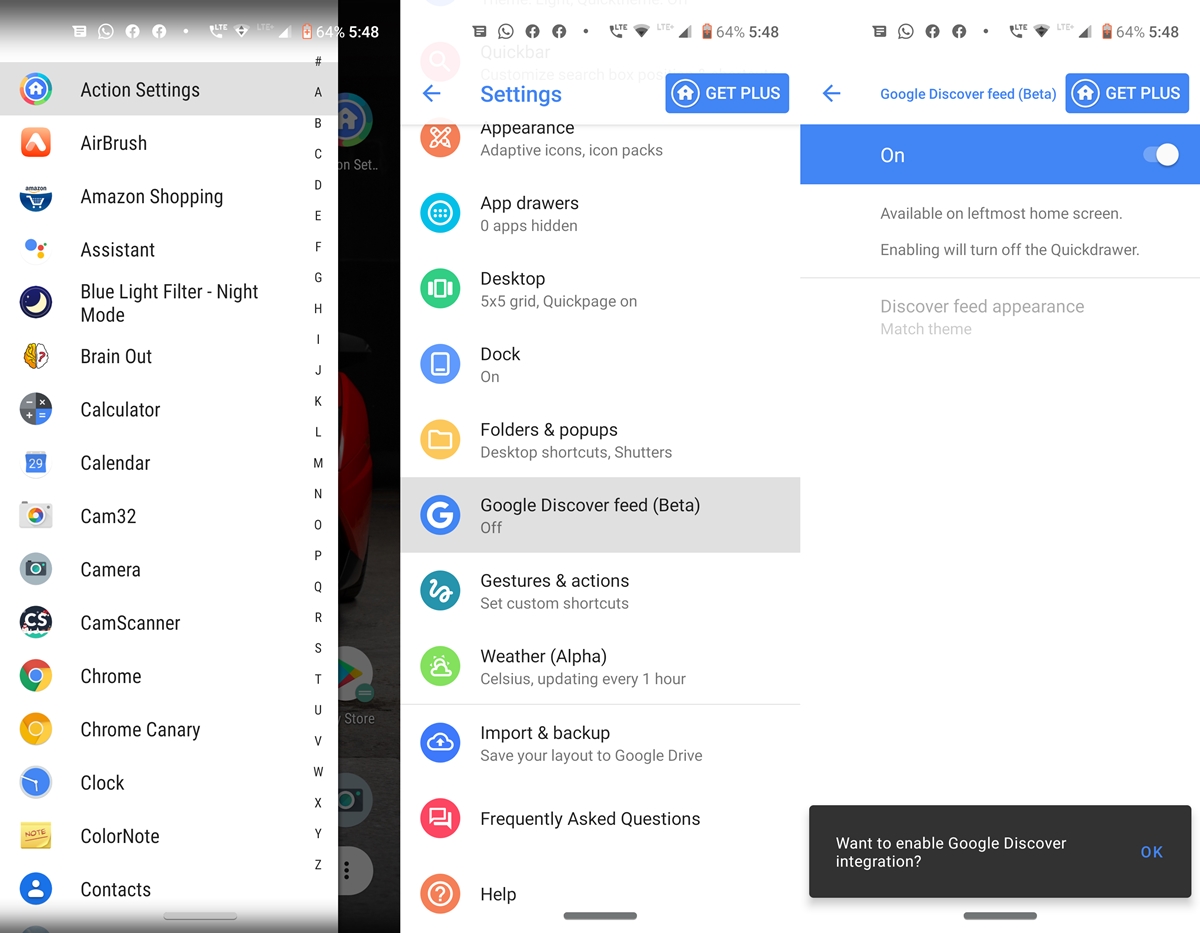 To integrate the Google Feed into this Android launcher, you will require a pro version of the app. First of all, download the Action Launcher Google Plugin on your device. Then perform a right swipe on your home screen. From the menu, select Action Settings. Under Settings, tap on Google Discover feed (Beta). Turn on the toggle and tap on OK in the confirmation message that appears at the bottom of your screen. From now on, every time you perform right swipe in Action Launcher, a quick drawer will be replaced with the Google Feeds app.
Lawnchair Launcher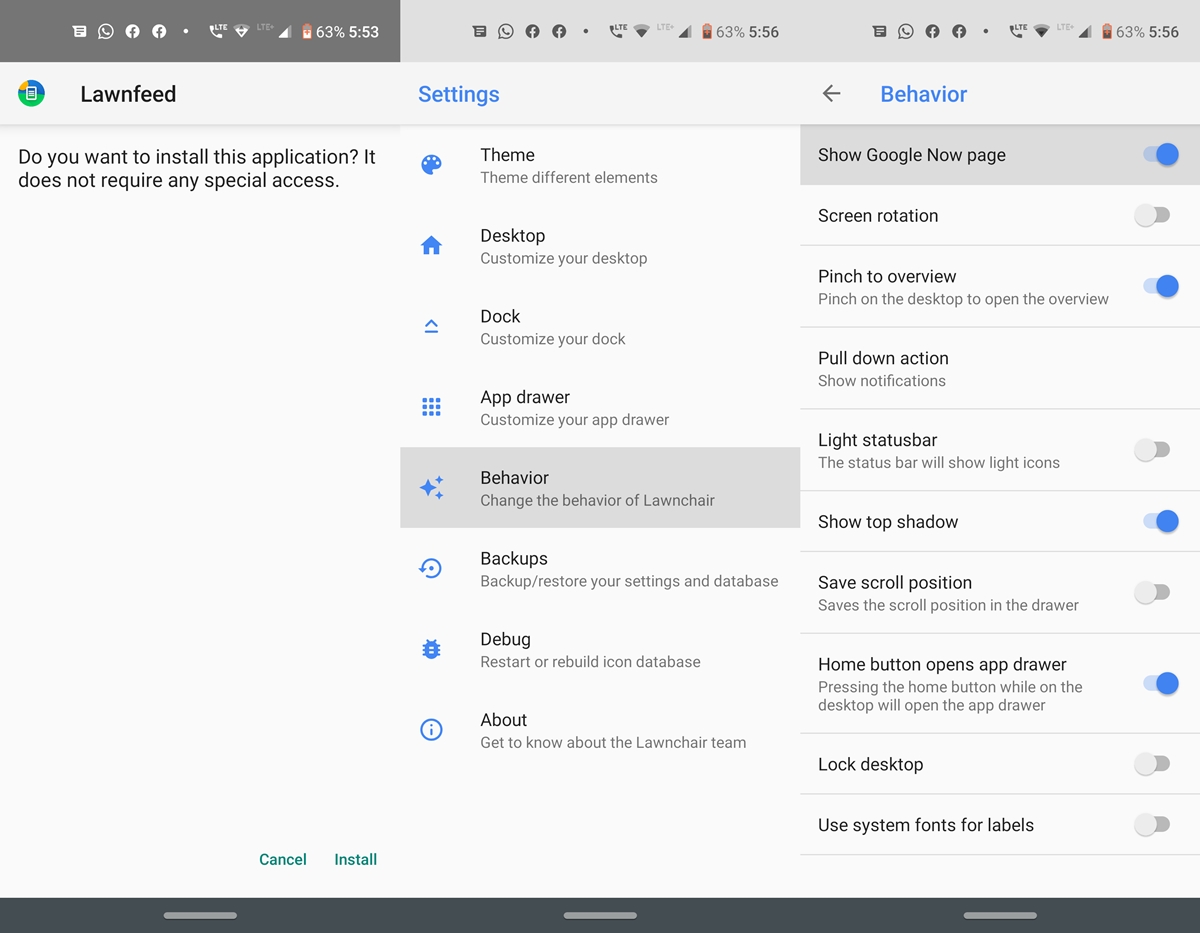 Start by downloading the custom launcher's Lawnfeed extension which will help you to integrate the Google Feed into the launcher. Install the Lawnfeed app, long press on your home screen and select Settings. Now select Behaviour and enable the Show Google Now page. That's it. You have successfully added Google Feeds into the Lawnchair launcher.
Hyperion Launcher
To integrate Google Feeds into Hyperion Launcher, you will have to download and install the Hyperion Dock on your device. Once you do that, long press on Home screen and select Home settings. Scroll to the Advanced section and tap Integrations. Now just toggle on the switch next to Display Google Feed. That's it. You have successfully integrated this custom launcher with Google Feeds. It even provides the option to enable the Dark Mode in the Google Feeds (under Google Feeds Theme).
Nova Launcher Google Feed Integration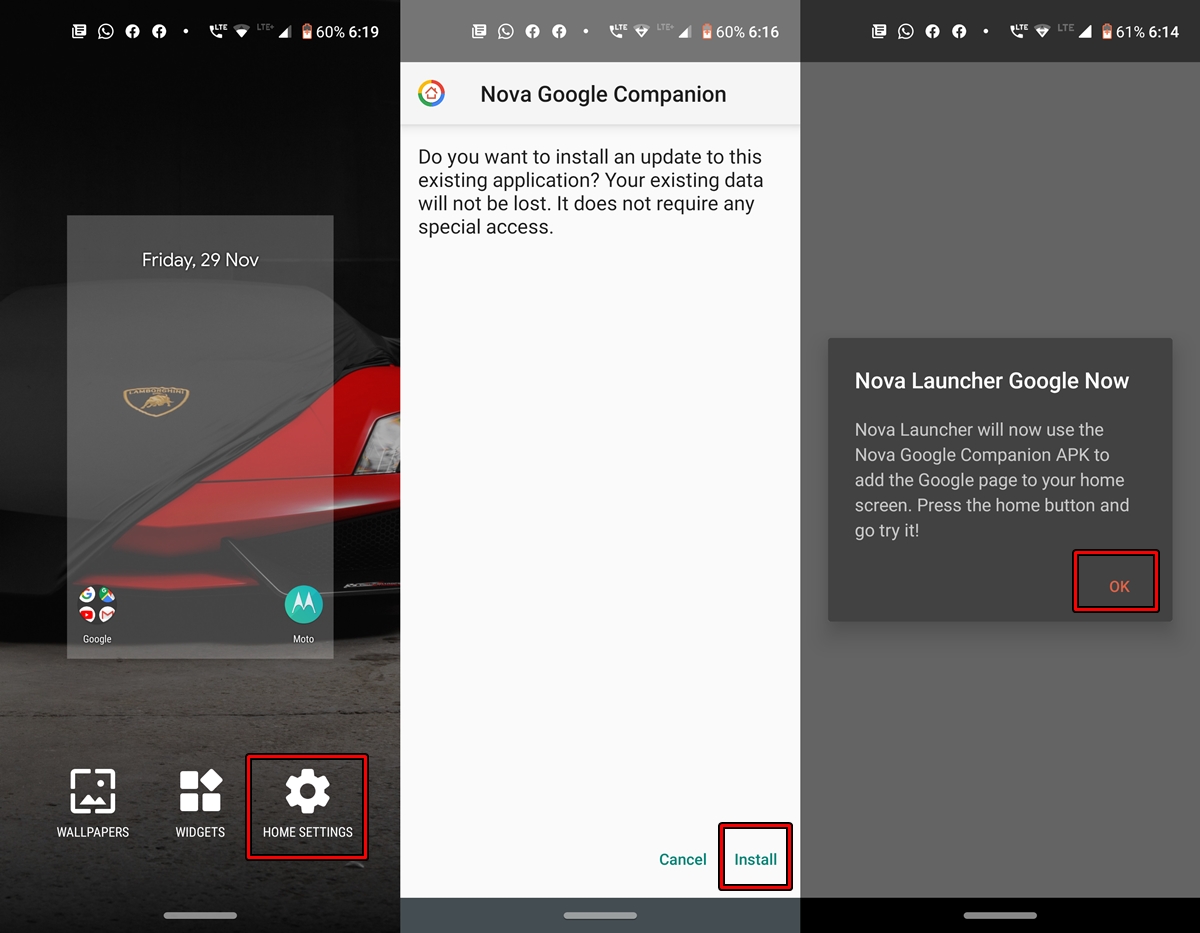 To get this custom launcher integrated with Google Feed, you will need the Nova Google Companion app. Go ahead and install the app, open it and tap on OK. Now just return back to the home screen and do a right swipe. Google Feed will now be available. If you want a much detailed step regarding this custom launcher getting integrated with Google Feed,  then don't forget to check out our older guide on the same.
Google Feed in Rootless Launcher
The integration of Google Feeds into Rootless Launcher also requires a third-party app. In this case, you have to download the Rootless Pixel Bridge. Once you have installed it, long press on the Home screen, tap on Home Settings and enable the Display Google app toggle. That's it.
With this, we conclude the guide on how to integrate Google Feed into Android launchers. Do let us know if you face any difficulty in integrating the Feeds into your preferred launcher.
Read Next: 7 Best Lightweight Homescreen Launchers for Android