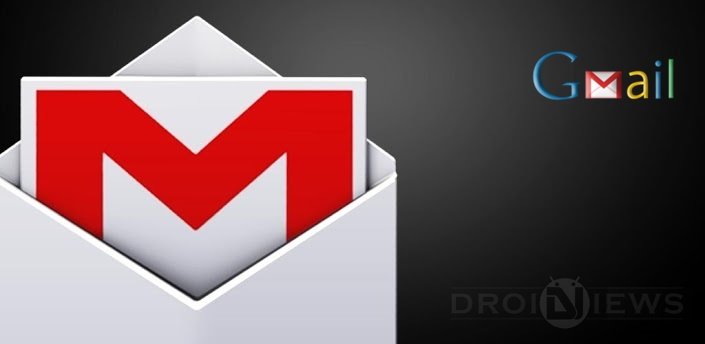 Android fanboys already saw the new incarnation of the Email from Google in the form of Inbox which replaces the old Email service from Google and brings a unified design and usage values altogether in a single app. The launch of Google Inbox sent wrong vibes through the minds of Android geeks and many users started to question the continuity of Gmail service but lucky for those, Google clearly stated Gmail will continue its journey. We have already seen some of the leaked Google apps from the Android 5.0 preview images of Nexus 5 where most of them are just bare bones with lots of crashes and freezes, but now we got a new Gmail 5.0 app without the test keys which is ready to rock your device.
The Gmail 5.0 is the latest version of the popular mail service which is due for an official curtain raising ceremony, but thanks to the leakers all around the web for leaking the final build of Gmail 5.0 app with material design. It's obvious that the Gmail 5.0 is not yet appeared in the Google Play Store, but we can give the APK package for standalone installation. The material design seems to be spread all over the app right from the beautiful layouts to the tiny transitions of the paper elements which shows the mastery of the folks at Mountain View.
The new Gmail app is pretty much functional and we didn't find any crashes and sudden freezes in the app as they happened on the earlier build with test keys. The 5.0 update also brings support for Yahoo, Outlook and Exchange services into the Gmail app which is pretty much useful for a user with multiple accounts. We haven't tested the Exchange services yet, so mum's the word as of now. We can see that Gmail 5.0 took many design cues from the Google Inbox app which makes it unclear which of these apps will gain the user's popularity.
The Inbox app is still in the early Beta phase and the Invite-only system makes its entry a tad longer than expected to most parts of the world, which makes us still use the Gmail service as of now as the primary mailing app. However, time decides the existence of Gmail in the future and the Inbox's domination. Until then you can savor the richness of Material Design with Gmail 5.0 app from the download link given below.
Tell how the new Gmail is to your liking in the comments section below.
Read Next: How to Recover Permanently Deleted Emails in Gmail