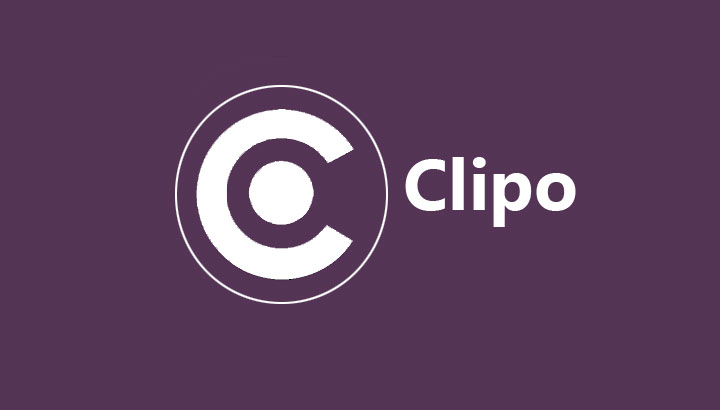 Copying and pasting – we all do it, every day. And, I think, it's one of the most important features of Android; especially for me, as I deal with a lot of words on daily basis given the nature of my job. Yes, I write most of my articles on the go using Google Keep.
There are a lot of apps on the Google Play store to enhance the basic copy and paste function. I recently found one such app. It offers a lot of functions for copied texts. It's called Clipboard Manager: Clipo.
Clipo is free for download and doesn't come with any paid or premium version, doesn't have any ads, and doesn't ask for any kind of donation. It's totally free.
Don't miss: Reply App by Google Brings Smart Reply Feature to WhatsApp, Facebook Messenger and Others
Clipo provides a bunch of smart actions which we will cover in a bit. But first, let's talk about how it works. Well, it's pretty simple. Whenever you copy a text or a link, you get a heads-up notification. Tapping on that notification will take you to the app where you can perform a bunch of action to the text. You can also drag down the heads-up notification, instead of tape on it, to quick access the smart actions in the notification panel.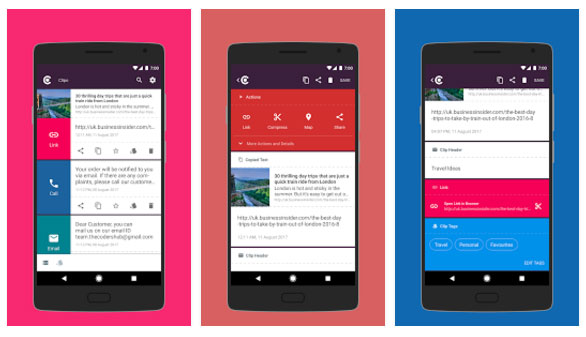 Now, let's talk about what these smart actions are. Well, with Clipo you get the following smart actions:
Define (this defines the selected word via the dictionary.com website)
Search online (it uses the default web browser to do so)
Speak Text Aloud (this narrates the copied texts using the default Text-To-Speech algorithm)
Translate Text (this opens up Google Translate in the browser)
Create QR Code (this can be shared with your friends instead of sharing a long paragraph)
Save as File (this save the copied content into .txt format in the device)
Open on Map (helpful if you've copied an address)
Share to other apps
All of these actions are quite helpful and certainly save some time.
Some other cool features of Clipo include identifying copied numbers and giving you the option for calling or adding it to contacts, changing the search engine, shortening the link, identifying an email id and provide quick writing action, automatic removal of the heads-up notification after a set time, etc.
Clipo, along with smart actions, also serves as a clipboard manager. Hence, you can access and manage all of your copied texts from the apps main page.
Also read: 4 Interesting Photography Apps for Android
In short, that's a lot of useful features you are getting for free. Not checking out the app doesn't make any sense.