Thanks to the ever-evolving technology, everyone has a camera in their pockets. Everybody takes photos of everything. Heck, we even have a platform just to share photos. But, you know, buying a smartphone with an amazing camera is just the initial step. There's more to the whole process of it. The first thing you do after taking a photo is that you edit it. Just like smartphone cameras, the editing apps have evolved too. Sure, you know about the popular ones like Snapseed and VSCO. Everyone is using these editing apps. Therefore, I'm going to share a few that are a bit different than you regular photography apps.
So, whether you are a pro photographer or a beginner Instagram user, here are a few awesome photography apps for Android!
Hyperlapse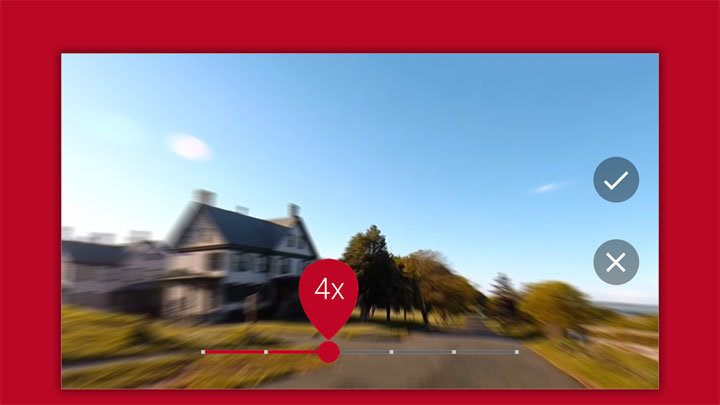 Wikipedia defines time-lapse photography as "a technique whereby the frequency at which film frames are captured is much lower than that used to view the sequence. When played at normal speed, time appears to be moving faster and thus lapsing".
Hyperlapse, by Microsoft Corporation, lets you capture videos with time-lapse effect or enhance the existing video. The videos are recorded in high quality i.e. 720p and 1080p and can be saved to SD card.
[googleplay url="https://play.google.com/store/apps/details?id=com.microsoft.hyperlapsemobile"/]
Layout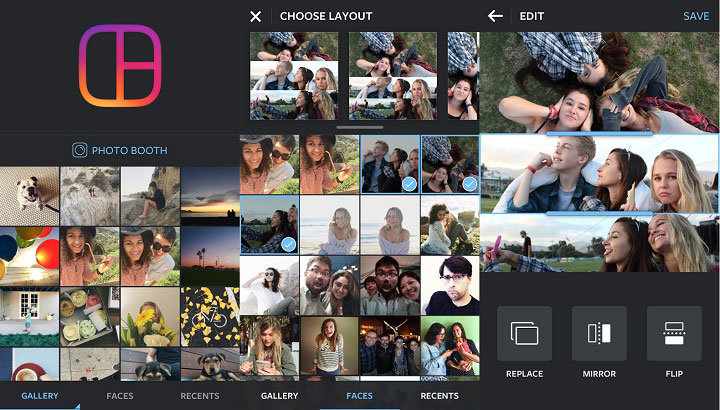 Layout, by Instagram, is a collage maker – my favorite one. The app has an extremely simple user interface. Just select your photos and then select the collage style or layout. The area consumed by each photo in the collage is adjustable. Common features like flipping an image and mirror effect are available too. Maximum of 9 photos can be used to create a collage. Once created, you can save them in your gallery or directly share them on social media.
You do not need an Instagram account to use Layout.
[googleplay url="https://play.google.com/store/apps/details?id=com.instagram.layout"/]
Motion Stills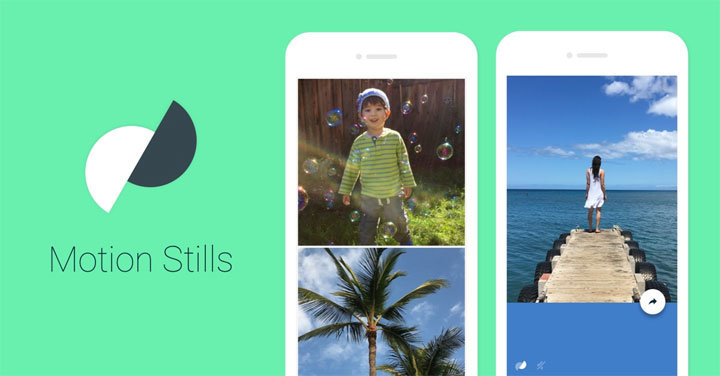 To put it in simple words, Motion Stills is a combination of Boomerang by Instagram and Hyperlapse by Microsoft. When you are using Motion Stills, you get the functionality of both those apps in a single app.
Motion Stills has two modes – Motion Stills and Fast Forward.
The first mode – Motion Stills mode – captures a 3-second video and runs it in loops. The end result is a GIF.
The second mode – Fast Forward mode – records a full-length video and fast-forwards it to give a time-lapse like effect. The speed can be increased by 8 times.
[googleplay url="https://play.google.com/store/apps/details?id=com.google.android.apps.motionstills"/]
Hypocam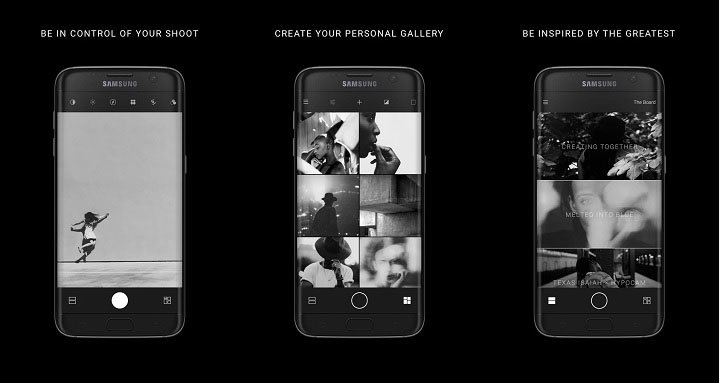 Hypocam is the best, and probably the first, black and white photography app on Android.
Hypocam lets you capture photos in black and white. But, not only that, you can also edit your photos within the app. It offers the basic options like adjusting brightness, contrast, etc. What I like the most about Hypocam are the filters. The app has some of the best black and white filters I've ever seen. There are a few presets available for free and some more are available for a fee. By making a small In-App Purchase, you can unlock some extra filters and support the development of the app as well.
[googleplay url="https://play.google.com/store/apps/details?id=com.xnview.hypocam"/]