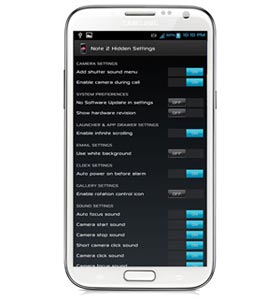 All firmwares for Samsung Galaxy devices consists of some components and if have ever been involved with installing firmware on your device manually, you must have seen or, at least, heard of them. These files contain the elements that determine the status and functionality of your device. Thus, we have files like PDA, Modem, Bootloader, Phone, PIT and CSC. You all know that Samsung releases its smartphones and tablets in various models and even the same model of a device might differ from one country to another due to regional and local requirements.
Sometimes, a feature found in a device meant for a specific country/region might be missing in one released in other regions. In some cases, the manufacturers have to abide by country-specific laws and regulations and so they disable certain feature before releasing a device in market. The component that determines local customization settings on Galaxy devices by Samsung is known as CSC (Consumer Software Customization).

Also Read:
How to Change CSC Code in Samsung Galaxy Devices
Thus, by changing the CSC of your phone or tablet device, you can force OTA update for your device, enable your native language that lay hidden otherwise. Some of our ROM developers take advantage of the CSC feature by modifying the CSC apk and xml files found on the device's root storage to give us more options for customizing our Galaxy device.
However, now you can now get access to all those CSC related hidden settings menu on your Galaxy device with stock or TouchWiz based custom ROM. nagasgura from XDA forum has developed a very good app called Note 2 Hidden Settings that bring you the hidden treasure of niceties to get more control on the way your Galaxy device behaves. And though the app's name suggests that it is just for Galaxy Note 2, it also works on phones like Galaxy S2, S3, S4 and original Note.
This free app is also available on the Play Store now and it lets you play with hidden settings related to stock apps like Messaging, Keyboard, Dialer, Contacts, Browser, Camera, Launcher & App Drawer, Email, Clock, Gallery, Sound and so on. To enjoy these customization options via Note 2 Hidden Settings app, you must have root access on your Galaxy device. Download the app from below and get ready to dive deeper!