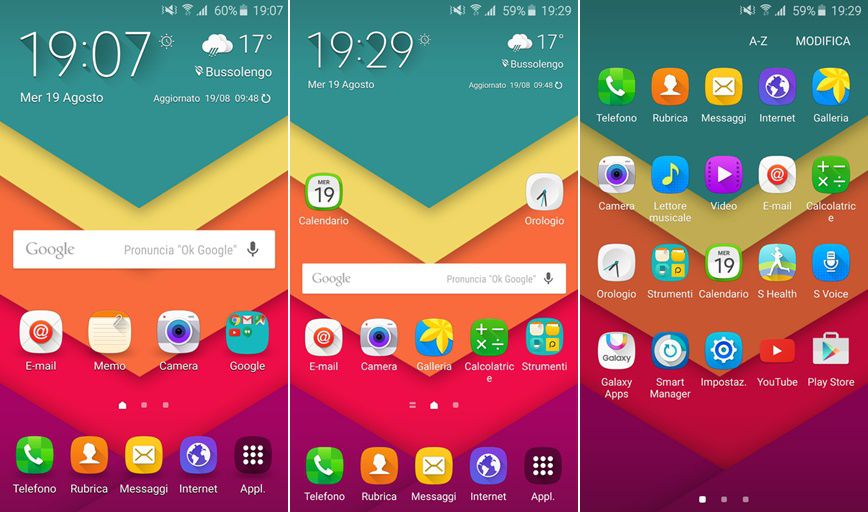 The Galaxy S6 has not even seen the dusk yet but the Note 5 is already here to rule the dawn. That's a bit quick for Samsung, right?. Samsung has launched its latest flagship device, the Galaxy Note 5, as the successor to its popular Note series phablets. Currently available in selected markets of US, the Note 5 is yet to hit the markets globally but the craze for the device is already over the roof.
Samsung flagships usually have a lot of craze and whenever a new Samsung flagship enter the market, people usually punish Google for its ported apps. Believe it or not, Android enthusiasts (Including ME) have this crazy little obsession of trying out the latest app ports and mods to enjoy the feel of the latest goodies in the Android world. Well, today is the lucky day for Galaxy S6 and S6 Edge owners as they are about to enjoy the latest apps and icons from the brand new Galaxy Note 5.
Albe95 of XDA has ported 20 apps from the Galaxy Note 5 to the Galaxy S6 & S6 Edge. Samsung hasn't improved much of the TouchWiz interface except for a few tweaks and some awesome icons but the apps are worth a try. To install these apps, you need to be on the latest Android 5.1.1 OS on your Galaxy S6 and have root permissions as well. If you haven't rooted your Galaxy S6 yet, follow our Galaxy S6 and S6 Edge root guide. If you've met these requirements, you can download the ported Note 5 apps and install them on your device. Here's the list of 20 Galaxy Note 5 apps that are ported to Galaxy S6.
Note 5 Launcher (A8 fully converted)
S6 Launcher converted like Note 5
Note 5 My Files
Note 5 Calculator
Note 5 Mail
Note 5 Galaxy Apps
Note 5 Gallery
Note 5 Browser Icon
Note 5 Music Player Icon
Note 5 Memo
Note 5 Message
Note 5 Voice Recorder
Note 5 Camera Icon
Note 5 S Health
Note 5 S Voice
Note 5 Smart Manager
Note 5 Dialer and Contacts Icons
Note 5 Video
Note 5 Clock Icon
Note 5 Splanner Icon
However, to install these apps, you need to do more than just clicking the 'Next' button on your screen. But it isn't rocket science either, all you need to do is to copy some APK files and library files to their respective directories, set correct permissions and finally reboot the device for them to install. For those who are on stock odexed TouchWiz ROM, you'll also need to delete the ARM folder for the apps to work.
If you can't wait anymore to try these latest apps on your Galaxy S6, the link to download the apps is waiting below for you. After you install these apps, don't forget to share your experience in the comments section below.
We're also expecting the Note 5 app ports to other devices as well and we will keep you updated if we find any, so stay tuned to Droidviews for more updates.