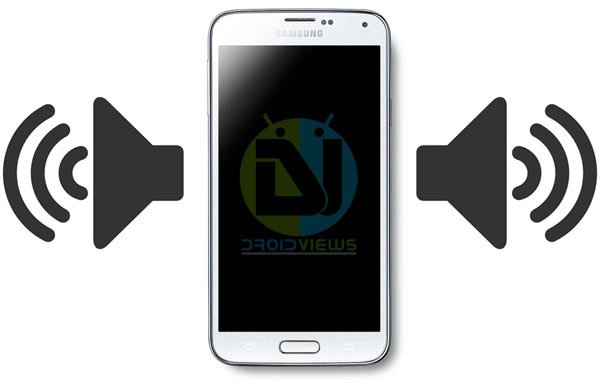 Personally, I never have had the luck to feel happy about two things on the Android devices I have owned so far: the battery life and the speaker volume output. Being a regular commuter, these two things have always been a matter of concern for me. Nobody likes his/her phone to run out of battery on the mid way, nor does anybody feels good when he/she misses a call or mail notification.
I see Samsung's latest flagship, the Galaxy S5, as a device that fails to impress the users on many fronts, especially when you compare it to phones like LG G2 and HTC One M8. The volume output of the phone's speakers is one of the things many of its owners might not feel pleased with. If you own the Samsung Galaxy S5 and are not quite satisfied with the loudness of its built-in speaker volume, we have a good news for you.
XDA member stalli0nUK has prepared a volume boost mod for the Galaxy S5 that significantly increases the speaker volume of the device. This mod is available in three loudness levels: lite, medium and high. Besides, stalli0nUK has also released another mod for those who feel that their Galaxy S5's headphone volume is not enough loud. Not happy with any of the volume mods? Don't worry, as there is a restore version too installing which you can return back to stock volume intensity.
All four Galaxy S5 Volume Boost mods are available in recovery flashable Zips. It simply means that to be able to install the mod, you must not only have Galaxy S5 with root access but also a custom recovery like CWM or TWRP installed on it. If your phone meets both these requirements, you can download the desired Volume Boost mod file from below and flash it right away to enjoy louder volume.
Compatibility:
The mod has been tested successfully on the international Galaxy S5 LTE SM-G900F, T-Mobile S5 SM-G900T, Canadian Galaxy S5 G900W8, etc. However, it should work on all Qualcomm models of the Galaxy S5.
Download Galaxy S5 Volume Boost Mod
Warning: Do not try the Loud version of the mod to avoid audio distortion. Go with either version 1, 2 or 4.
Volume Mod Medium: S5_Volume_Boost_Version_v2.zip
Volume Mod Loud: S5_Volume_Boost_Version_v3.zip
Volume Mod Lite Speaker+Headphone: S5_Volume_Boost_Version_v4.zip
Restore Stock Volume: S5_Volume_RESTORE.zip
Link to the latest version: Click here
How to Install:
Download the mod file and copy the Zip to your phone.
Reboot your Galaxy S5 into CWM/TWRP recovery mode. You do it by turning of the device and then holding the Volume Up+Home+Power buttons together for 4-5 seconds.
Do not forget to backup your current ROM before flashing any mod or ROM on your device so that you can restore it in case of a mishap.
Use the Install option in the recovery, navigate to the volume mod Zip file and select it.
Confirm the installation and wait till it is installed.
Finally, reboot your phone using the Reboot system option.
When your Galaxy S5 boots up, you should feel noticeably louder speaker volume on it. Enjoy and do not forget to share your feedback with us!