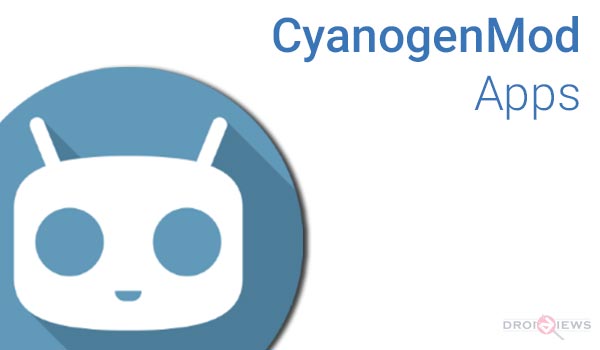 Lately we have been experiencing many aftermarket firmwares, trying and struggling hard to reach the audience and claim their prize, but the path is not easy, it never was. CyanogenMod ROM is a huge turnover when it comes to custom ROMs or aftermarket firmwares. It has made several milestones during its path to the top, one of which lately is the establishment of Cyanogen Inc and contributing along with OEMs like OnePlus and Micromax. And accept it, we all love CyanogenMod, for what it has been to us since a long time. We have already covered some articles on two of CyanogenMod's innovations – OnePlus One and Micromax Yureka.
We've always appreciated CyanogenMod for delivering us with not only amazing features and user-interface, but also its own apps, which have been proved quite handy at times. These apps add a lot to the ROM, and have the potential to become the perfect replacement for your stock apps. Today, we will have a look at an app which compiles all the CyanogenMod apps at one place, for download and use on Android devices. The app is known as "CM Apps", you might remember it from earlier version too, but Android 5.0 Lollipop was a huge overhaul and CM took a bit  of time to adapt the code and update its apps accordingly.
Screenshots
About App
CM Apps is developed and maintained by Maarten Dekkers. The developer has been kind enough to gather everything together and merge it into one beautiful app. Not just the applications from CyanogenMod have been updated but the CM Apps application too, it is now more materialized with Google's latest user interface concepts. It has become more handy and easy-to-use, so just within a few clicks, you will have all your desired apps on your Android smartphone.
The app is now much more functional now, with a snappy new interface. The best thing about this app is that it doesn't require root permissions to install the amazing CyanogenMod apps on your Android. It has been updated to version 3.0 and requires your Android to be running on Jellybean 4.2 or up. Within the app settings, you can select your Android version on which you wish to install the apps. The following apps are supported to be installed via CM Apps:
Please note that these apps might reject to get installed on some devices or on some ROMs. This is because some of the CyanogenMod apps seek a few dependencies, which may or may not be present on your ROM, and hence the apps may or may not work on your Android device. Kindly, do not complaint if the apps don't work for you, try changing your ROM either, CM Apps only provides an easy way to install CyanogenMod apps on your Android device.
Install CM Apps
CM Apps could be installed on your Android for free, via the Google Play Store. Just click on the app box below. The app is completely free of both of cost and ads, if you would like to show some appreciation to the developer, make a PayPal donation using this link or enable Ads from within the app settings.
Let us know how this app has been proved useful to you and your Android. Provide us with your valuable feedback and help us build a better community.