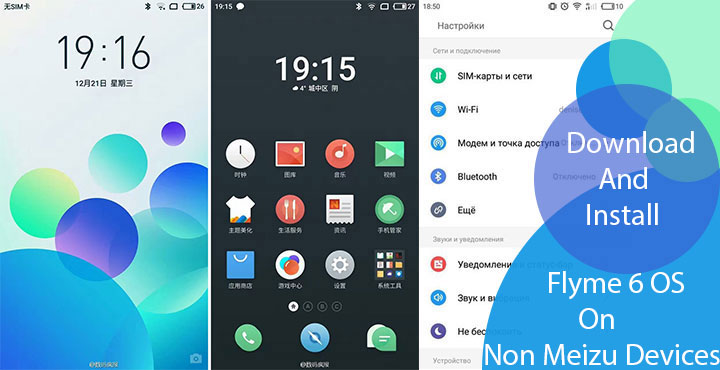 Meizu has finally announced the availability of Flyme 6 OS which it was rumored to do at some point. The Chinese smartphone maker has announced the first batch of devices that FlymeOS 6 will be officially available for while more devices will be added as time goes by. Flyme 6 is currently available on a selected number of devices like the OnePlus 3T, Nexus 6P, Nexus 6, and a few others. Older versions of Flyme OS are, however, available for even more devices which bring the total count to about 60. If you have one of the supported devices, you can install Flyme 6 OS right now on your non-Meizu device.

Flyme 6 is the latest version of Android that Meizu offers Meizu, based on Android 7.0 Nougat. While the 6th iteration of Meizu's OS is similar to its predecessor in terms of looks, there are quite a few new features that it has gained. For starters, on Flyme OS 6, you can unlock into three different preset modes such as normal mode, guest mode, and privacy mode using three different fingerprints. The Child mode from previous iterations is still there along with the option to hide apps.
Don't miss: Resurrection Remix ROM Review – One of the Most Feature-Packed ROMs
Furthermore, FlymeOS 6 now has an AI system in place that Meizu calls One Mind. The AI learns a user's habits and predicts when the user might need certain apps. So in a way, your phone is already prepared to launch certain apps before you even launch them. This makes launching the frequently used apps up to two times faster. At least in theory, it does. This is similar to what Huawei brought with the Mate 9. Meizu says it took them 430 days to develop Flyme 6, probably trying to explain the complexity involved.
Flyme 6 also brings with it a game mode which can intelligently adjust the CPU and GPU frequency through the course of a gaming session, blocking all floating notifications, gestures and anything else that might cause interruption. This should provide a more immersive gameplay according to the company.
There is still no app drawer in case you were wondering. Flyme's UI is quite simplistic, while also being quite functional at the same time. If you have used some of the ROMs coming out of China before, like Xiaomi's MIUI or Huawei's EMUI, Flyme OS should feel quite familiar as well.
Screenshots
Here's a list of all the new changes and features:
400 new features added, including a revamped picture capturing process & a reworked lost phone finding assistant.
It can identify users' favorite apps and designate extra resources to those apps to make them run more smoothly.
One Mind artificial intelligence engine can adjust system performance according to user preference.
One Mind's "Lightning Start" feature marks the most frequently used applications at the highest priority, enabling quick response and lightning initiation.
High intelligence game mode can intelligently adjust the CPU and GPU frequency in the course of the game, clean up memory in time and block all floating notifications, gestures, to ensure the user's immersive gaming experience.
Protection against advertising, fraud information, payment security monitoring
Parallel space function, allows users to have normal space, privacy space, and visitor space
Voice recognition accuracy rate to 97% powered by Sogou for support for voice synchronization display, Sogou' advanced voice Error correction.
Related post: AOSP Extended ROM Review for OnePlus/Samsung/LG/Motorola Devices
Download FlymeOS 6 for Non-Meizu Devices
The Flyme download page is not in English so you might have to use Google Translate. For your convenience though, we've listed devices supported by Flyme 6 along with links to the download page.
Samsung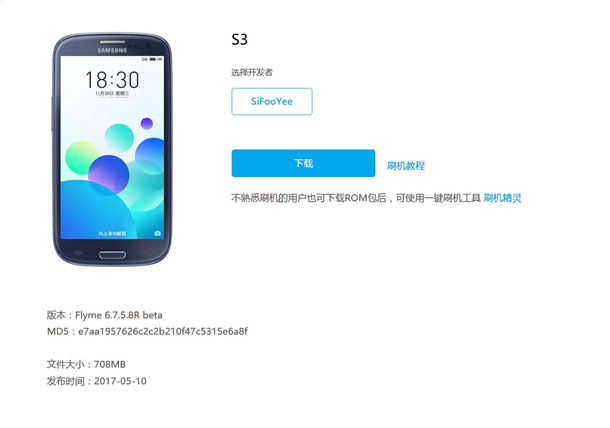 Xiaomi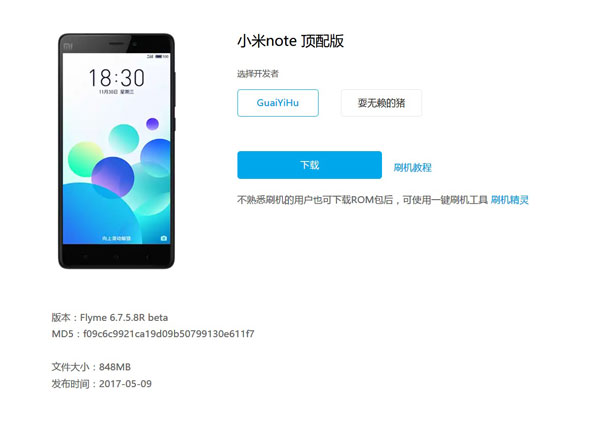 ZUK
OnePlus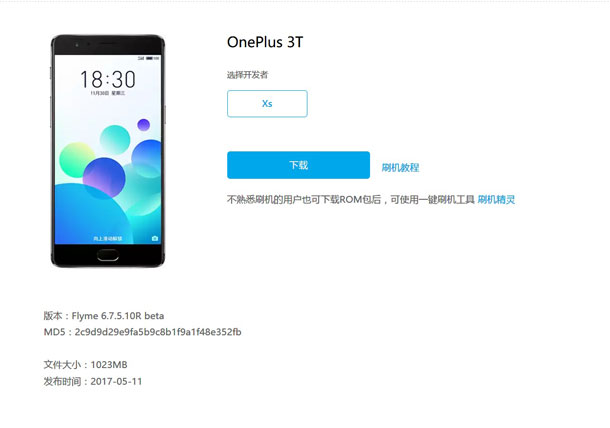 Google
Also read: List of Devices Officially Supported by Lineage OS ROM
Install FlymeOS 6 on Non-Meizu Devices
Installing Flyme OS is pretty easy if you have installed custom ROMs before. Just boot into recovery, factory reset your device and flash the ROM like any other ROM. Still. if you aren't familiar with custom ROMs, we have a detailed guide to help you install custom ROMs.