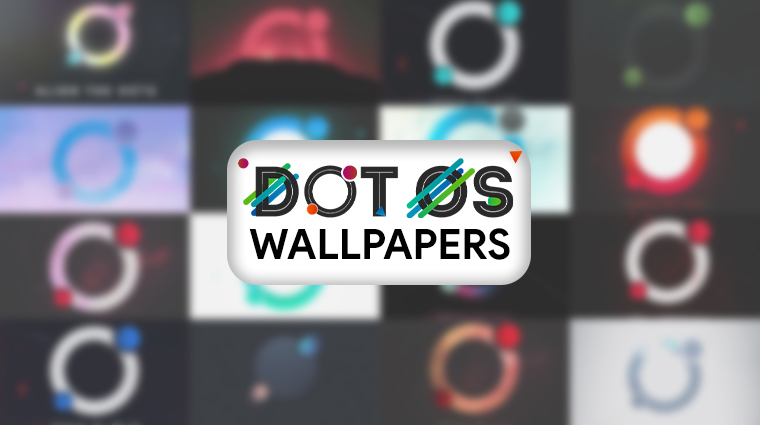 On the Android side, we usually get so many stock wallpapers from different OEMs throughout the year. But we also have some custom ROMs which ship with their own, original, stock wallpapers. One of the best examples of this is the Paranoid Android wallpapers we shared last time. Today we are sharing stock wallpapers from another brilliant custom ROM called DotOS. You can download DotOS wallpapers from below.
DotOS Wallpapers
These DotOS Wallpapers are DotOS branded, which is not that odd for custom ROMs. There are some AMOLED friendly DotOS wallpapers, and some feature light backgrounds in case you are into that. Most of the wallpapers are plain and minimal featuring the DotOS logo and tagline on different backgrounds. There are a couple of landscape shots featuring the logo as well.
All of the DotOS Wallpapers have a resolution of 1080 pixels x 2280 pixels. In other words, they're all full HD+ which is a slightly higher resolution than full HD. Since most Android smartphones these days have a full HD+ or lower resolution, these wallpapers should look as great as they can on most phones. Due to the minimalist nature of the wallpapers, not even pixel peepers should be able to tell the difference even on devices with quad-HD and 4K displays.
We have uploaded the wallpaper images below for a demonstration. Keep in mind that these are compressed JPEGs, not the actual wallpapers. You can still use any of these as wallpapers because they're still high quality.
Download DotOS Wallpapers
We have packed all the 20 FHD+ DotOS wallpapers in a single zip file that you can download from the link below.
You can download thousands of stock wallpapers from Android and iOS devices in original quality by browsing out huge wallpaper collection.
DotOS ROM
Dot stands for Droid On Time, and DotOS is just an AOSP based custom ROM from the team. This custom ROM advertises itself as smooth and reliable, focusing the development efforts mostly on performance and stability. The devs also put emphasis on the look and feel of the custom ROM but not at the cost of performance, unlike many OEMs.
That doesn't mean DotOS is feature-less like LineageOS, however. It packs in a ton of customization features resembling the likes of Resurrection Remix and AOSP Extended ROMs. You can find even more information at the official DotOS website.
You may also like: