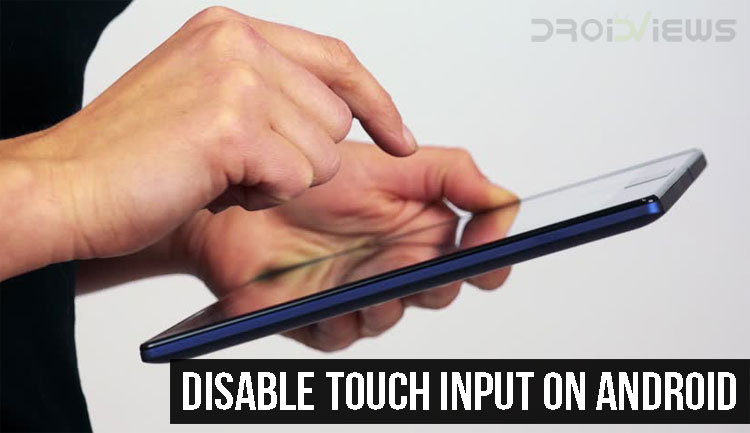 Touchscreens are awesome. They have completely changed the way we interact with our devices. It's safe to say that touchscreens have completely replaced physical keypads as that's the norm in today's smartphone industry. However, as good as touchscreens are, they are prone to accidental taps. This could make matter worse if happened at an inappropriate time.
Temporarily disabling touch input could prove helpful in different situations. If disabled, it could prevent you from accidentally exiting an app or disconnecting a call. It can also stop your friends or parents from swiping through all your photos when you wanted to show them just one. And, don't get me started on kids messing with different apps on your phones when all you wanted them to do is watch a video. So, how do you disable touch input? Here's how.
The first method is to use screen pinning. Now, screen pinning doesn't disable touch input but it locks your phone to a single app. For example, you could pin the videos app and give your phone to the kids. This way, they can navigate within the app but won't be able to mess with other apps. We have already shared how to use the screen pinning feature, first introduced in Android Lollipop. You can read it here.
The second method is to use an app specifically designed to disable touchscreen. While there are many apps in the play store designed to perform this definite task, our pick is Touch Lock – Touch Block, by KIDSCRAPE PTE. LTD.
Touch Lock not only disables touch input but it can also disable software/hardware buttons. Temporarily, that it. It can also lock your screen to a single app, just like the above-mentioned screen pinning feature.
To get started, install the app from the play store. You'll see the tutorial screen, swipe left to advance to the setup wizard. Enable various options from there.
Once the app is active, you can disable touch input by pulling down the notification bar and touching the lock button. Doing so will place a translucent icon on the top-right of the screen. Double tapping on this icon will unlock your screen.
The number of taps required to unlock the device can be configured from app settings. You can also enable the option to automatically unlock the screen when receiving a call.
See also: 5 Unreleased Apps on Play Store You Must Check Out
Although the app is free to use, it does show ads from time to time. But, you can get rid of this by making an In-App Purchase.
Have you ever faced such situation? Tell us in the comments below.