Smartphone Display
Today, we'll be discussing all the aspects of display and touchscreen. The mobile phone display has evolved much over the years.
In a battle of notch vs hole-punch displays, which actually wins the favor? Which one do you prefer? As for my opinion, I hate notch
The first phone with a display notch was not iPhone X but LG V10 that came in 2015. Display notches are very controversial, but they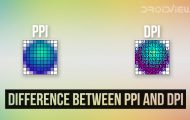 When it comes to displays and digital images, their specifications are often used incorrectly. The main problem is that, whenever we
Does lowering screen resolution increase battery life, or does doing so even save battery? Today, we'll discuss this topic try to
Smartphones represent one of the fastest growing industries ever. Current trends are pointing toward sleeker and thinner devices, while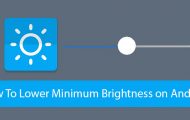 Many people often talk about the maximum brightness of a display not being up to the par in certain situations. But hardly anyone talks
The sides of the display of your phone might not be the most useful parts of it, thus you might not give too much thought about them.