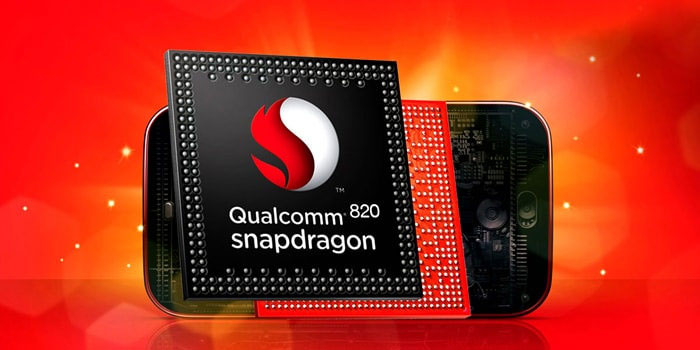 Qualcomm is the most famous smartphone processor maker in the world. There's a good chance that your smartphone is running a Qualcomm processor; commonly known as Snapdragon SoC. So, what's the difference between different Snapdragon processors? I'll answer this question below.
What's a SoC?
SoC stands for System on Chip and it houses all major components like CPU (Central Processing Unit), GPU (Graphics Processing Unit), Modem, etc.
Here's a detailed explanation of SoC.
Qualcomm makes different processors for a different range of phones. "Each tier of Snapdragon processors is designed to give mobile users a perfect balance of power and efficiency. The result is a broad spectrum of mobile technology that is innovative enough to carry the name Snapdragon," says Qualcomm.
Qualcomm Snapdragon 200 Series
The 200 series is used for low-end smartphones. These phones have the bare minimum specification required for a device to run, for example – 4GB ROM, 1 GB RAM.
"Snapdragon 200 series processors are made to allow smooth navigation and switching between apps while supporting vibrant HD visuals and premium multichannel audio," explains Qualcomm.
Thanks to the invasion of Chinese OEMs, we are getting mid-range devices at the price of entry-level devices. As a result, processors from this series is very difficult to find these days; with Nokia 2 being a recent exception.
Qualcomm Snapdragon 400 Series
Found in entry-level devices, Snapdragon 400 series are mainly used for budget smartphones and smartwatches.
The Snapdragon 410 was Qualcomm's first 64-bit mobile SoC and features an Adreno 306 GPU, Cat 4 4G LTE and up to 13Mp cameras. My previous device i.e. Motorola Moto G 3 had a 410 processor and worked smoothly for over 2 years.
The Snapdragon 450 being the latest one in the series offers a bunch of improvements like Adreno 506 GPU, X9 LTE Cellular modem, full HD video capture @ 60 fps, etc.
Qualcomm Snapdragon 600 Series
The 600 series is found in the mid-range smartphones and provides a smooth experience.
"Offering superior mobile user experiences ranging from 4K Ultra HD video capture and playback, advanced camera, multichannel audio and expanded connectivity options, Snapdragon 600 series processors are a natural fit for powerful and beautifully designed smartphones and tablets," explains Qualcomm.
The 615 was Qualcomm's first octa-core SoC. In 2017, Qualcomm announced the latest SoC in this series – 660.
The 660 offers up to 30% higher graphics performance and twice the LTE downlink speed compared to the prior generation. It has an octa-core Kryo 260 CPU, Adreno 512 GPU and Qualcomm's X12 LTE Modem.
Qualcomm Snapdragon 800 Series
The 800 is the top tier product of Qualcomm and offers the best processing capabilities for smartphones. This is the one that OEMs use in their flagship product. If you got an Android device with a Qualcomm processor, you can maximize audio quality with Hi-Performance DAC Enabler.
"Designed to enable premium tier mobile user experiences, the Snapdragon 800 series processors expand the possibilities of connected computing and empower manufacturers to deliver leading mobile experiences," explains Qualcomm.
Qualcomm Snapdragon 835 is the latest processor in the series which is being used in many current flagships and offers lots of amazing features like LPDDR4 RAM support, HDMI 2.0, Bluetooth 5.0, Qualcomm quick charge 4, etc.
Read Also: Check MD5 Checksum on Windows, Mac, Linux & Android