I've always liked the concept of one-touch games. One one hand, they are pretty simple to play and understand but on the other hand, they are quite difficult to master. Flappy Bird and One More Line are my favorite one-touch games of all time. Today I'll tell you about another such game which is quickly becoming my favorite – Darkland.
In Darkland, you control a white block named Billy. As per the storyline of the game, he is somehow lost in a place called Darkland, which is a dangerous place to get lost into. He doesn't know why but he's getting the feeling to rush out of the place as soon as possible. The problem? He's just a normal white block. He's no ninja or a warrior; he has no superpower. All he can do is walk (and fall off the platforms).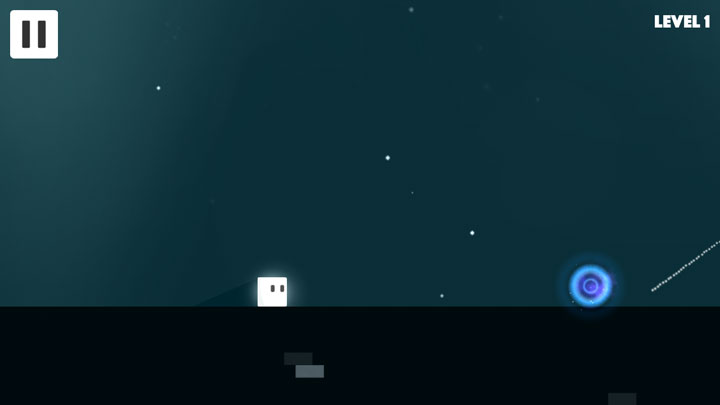 The objective of the game is to safely guide Billy through the route, avoiding all the obstacles, to a warp point which will teleport him to the next level. Simple, right? Well, yes and no.
Controls of Darkland are dead simple (which is the case with all one-touch games). The only way to make Billy move forward is by tapping the screen. Just tap the screen and he'll start walking (crawling?) towards the direction he's facing. But, make your move carefully as the obstacles in the route are quite tricky and somewhat unpredictable. The said obstacles may vary from moving platforms to spikes. Although it may seem difficult at first, it's pretty easy to get past them once you get the hang of it.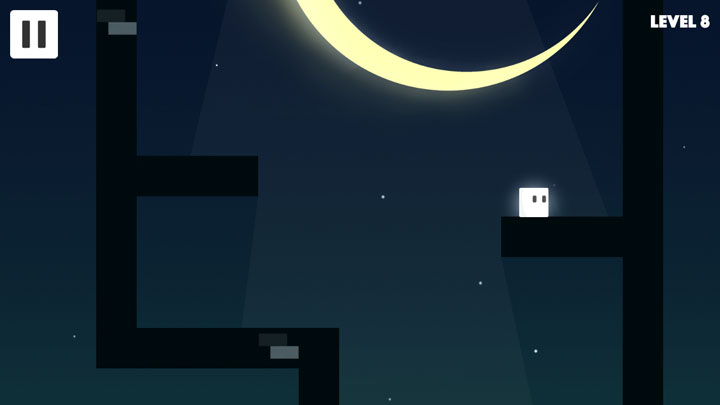 Billy can either move left or right. Since the only control Darkland offers is to move forward, you'll have to hit the wall in order to change directions.
Also read: Perfectly Organize Your Photos with Slidebox
Darkland is pretty simple to play and I guess there's nothing to dislike here. The only thing that may frustrate you is death. In the game, you'll die a lot. But there's no real penalty here. The worst that could happen is you'll have to start again from the beginning of the level.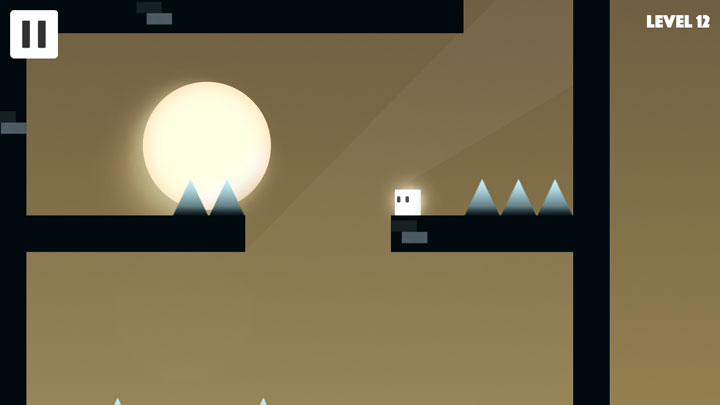 To put it simply, Darkland is a difficult platform game. In order to complete each level, you need a lot of patience as you'll die a lot and have to find the right timing to go past the obstacles. However, the good thing is that there are no time constraints; you can take as much time as you require to complete each level.
For a minimal amount of $0.27 (in India) you get more than 50 short yet difficult levels. And since it's a paid game you don't get any interruptions in the form of ads.
You may also like: 3 Awesome App Switchers for Android
[googleplay url="https://play.google.com/store/apps/details?id=com.senspark.darkland&hl=en"/]