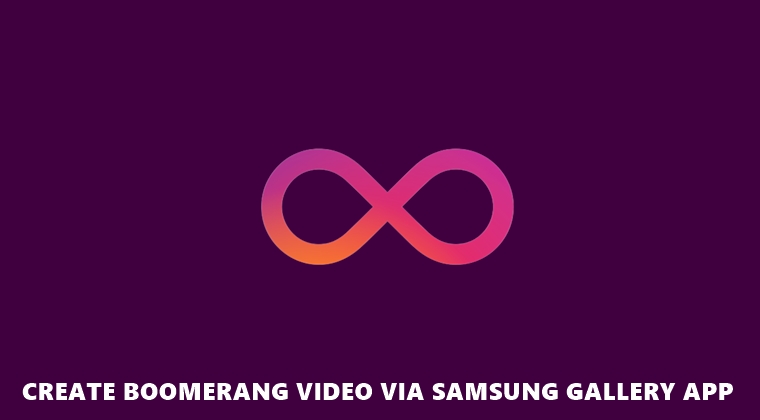 Boomerang is basically a short video that continuously plays back and forth. This type of video effect came into existence thanks to the image-sharing platform Instagram. Such has been its popularity that Instagram has created an altogether different app, just for that purpose. But if you're having a Samsung Galaxy device, you won't even be needing that app, let alone Instagram. This is because through a workaround you could easily create Boomerang using Samsung's default gallery app. If you're interested in knowing how this could be done, here are the steps to be followed. On that note, also check out the 5 best GIF creator apps for Android.
Create Boomerang Using Samsung Gallery App
Not only Boomerang, but you could also create a GIF using the de-facto gallery app from Samsung. The steps are pretty simple as well. Just keep in mind that this only works on Samsung Galaxy devices. Sideloading it onto other devices and trying might not lead to a satisfactory result. With that said, here are all the instructions that you will be needing for this guide.
Steps to Follow
To create a Boomerang, open any of the recorded video using Samsung's default Gallery app.

Next, tap on Play Video. As soon as the video plays, you will see a GIF icon at the top right. Tap on it.
If you just want a GIF, simply hit Save, again situated at the top-right. However, to create a Boomerang, tap on 1.0x. Doing so will change it 2.0x. This will be your new video playback speed.

Using the slider, you could also trim the video to the desired length.
Once done, tap on the Forward arrow twice. This should add a back and forth effect to that video.
That's it. Just tap on Save or Share and brag off your newly created Boomerang video using Samsung's default gallery app. What do you think of this trick? Do let us know your views in the comments section below.