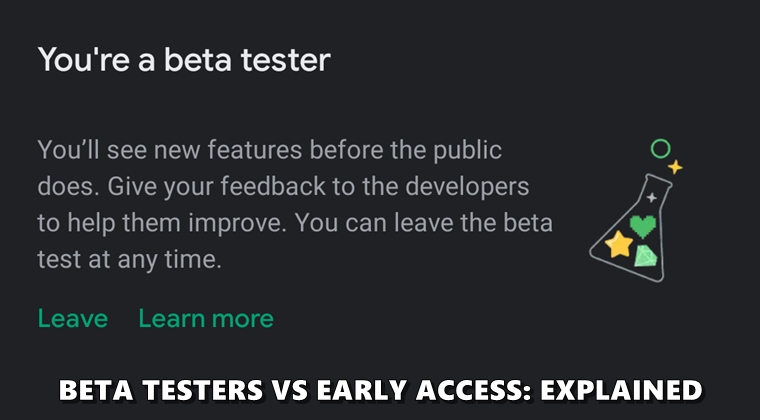 You might have come across the words 'Beta Testers' and 'Early Access apps' every now and then. Even in most of our many WhatsApp guides (like enabling the Dark Mode), one of the prerequisites stands that you should be a beta tester to test this feature. On the other hand, there are also a set of apps in the Play Store that holds the Early Access tag. Well what are these two exactly and could anyone be a beta-tester or try out the early access apps? In this guide, we will be answering all such related queries. So without further ado, let's begin with it.
Beta Testers and Early Access Android Apps
The first thing any app developer does before launching his app is to make sure that the app is bug-free. And for that, it opens a window for a few users who are willing to test his unreleased version. This is where the role of beta-testers comes into the fore. They sign up for it and hence are given the beta version of that app to try it out. This is a win-win scenario for both parties involved. One on hand, the developers are able to get their app tested by selected users before its release in the Play Store. And on the other hand, the users themselves get to test out new and unreleased features before the general public.
Beta Testers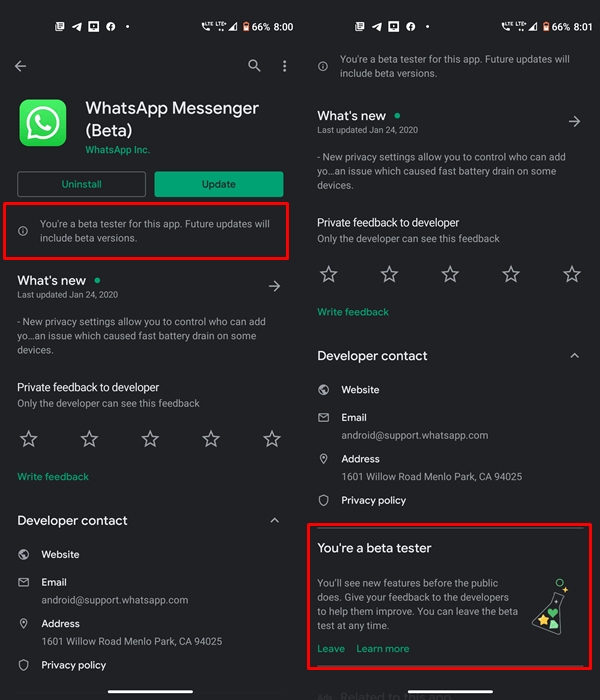 Before getting to the differences between Beta Testers and Early Access, we'll like to mention a few key points regarding the former. There are two kinds of beta testing programs, one is a closed beta and the other is Open Beta. As is evident by their names, the former is an invite-only program. These invites are far and few in between.
Most of the hard-core loyal users of the apps or those who are in contact with the developers usually have a better chance of becoming a part of this closed beta group. Some developers even post invites on their social media channels. But ultimately it is up to their sole discretion whether they'll accept you in the closed beta group or not.
Don't Miss: How to Uninstall Multiple Apps in Google Play Store at Once
As far as Open Beta is concerned, one could directly join the group anytime. However, there exists just one condition, the group shouldn't be full. Most of the popular apps like WhatsApp already have the open beta full and no new members could be a part of it. You could head over to the app's Play Store listings and check for yourself (more on that later). Now that we have discussed Beta testers, lets' shift our attention towards the early access apps.
Early Access
As opposed to Beta testers, Early Access is open for everyone. You don't need to be a part of any group whatsoever. Till an app remains in this stage, you could install and uninstall it as many times as you wish. Moreover, the apps in early access are still in beta, but consider it as a beta with no constraints attached.
How to be a Beta Tester or Try Early Access Apps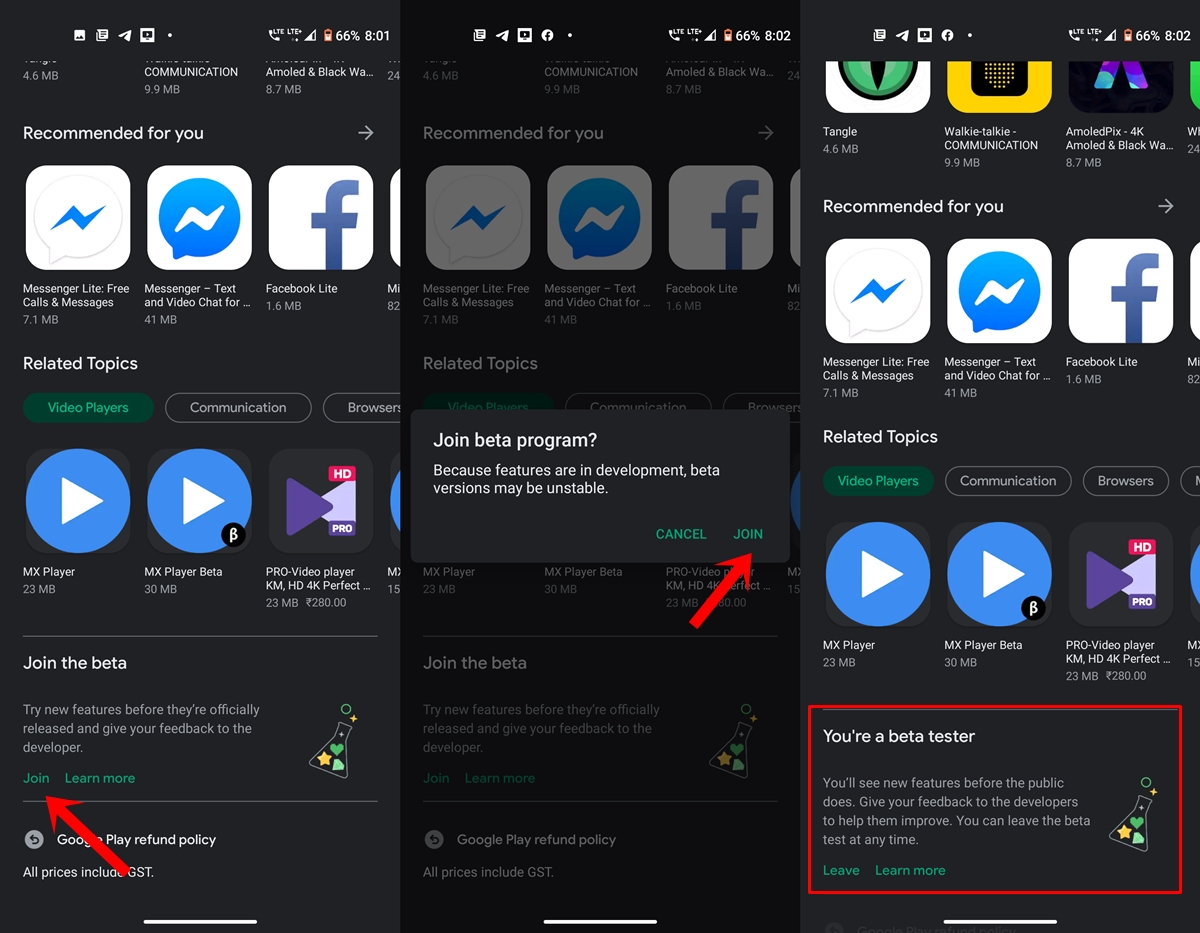 To be a beta-tester for any app, search for that app in the Play Store. Then scroll down a little and the option of joining the beta group will be there if it exists. However, if you find the group to be full but still wish to try out the beta version of that app, there exists another workaround. You could download the beta APK from third party sites like APKMirror. But that will also require you to allow installation from unknown sources. So trade accordingly.
Similar to beta testers or beta apps, you could try early access apps directly from the Play Store. Just search for Early access and you'll get a long list of apps that are in this stage. Go ahead, tap Install and play, no joining, no sign in required.
So this was all about Beta Testers and Early Access. If at any point in time, you no longer want to be a beta-tester, head over to that app on Play Store and tap on Leave. As far as Early Access apps are concerned, you could easily uninstall it and hence remove your association from that app.