Cars are all around us. We use them to travel between different places. Image world without cars? Traveling would be a lot hard then it actually is. If you're also thinking about buying a car, then say no more. We have numerous car finder apps for android, which will help you to find the best car for your budget.
Finding a suitable car is hard. But these car finding applications makes the process easier for both buys and sellers. So if you're in the market and looking for buying used or brand new cars, then definitely check these apps out.
Best Car Finder Apps for Android
Everyone wants to buy their dream car, whether an IT professional, family man or even students. As it is the easiest and coolest way to travel. So if you Want to buy a preowned car and you have no clue where to find it. Don't worry we have the list of best car finder apps for android from where you can find your dream car in your budget:
Car Trade
Car Trade is one of the highest-rated apps on the play store to buy new or used vehicles. With a very user-friendly interface, you will get a search bar to select your city. Just enter your city name and there you go. A  list of preowned cars with a price list is ready for your look. Here you will get options like contact the seller and every necessary specification.
Editor's Pick: How to Disable Videos Auto-Play in Google Play Store
Car Trade has very user-friendly filters like cars based on fuel transition, age, etc. You can also filter the cars according to your favorite companies. So if you want to buy a car, find it on Car Trade.
[googleplay url="https://play.google.com/store/apps/details?id=com.cartrade.car"]
Car Wale
Mohit Dubey and his friends founded Car Wale which offers you the list of all the preowned cars available for sale. This app provides you with the option to buy new as well as used cars. With an optimized search bar, you can search for your dream car at a click. Car Wale made its place in the list of best car finder apps for android as it also connects you with the companies which can provide car loans. It also provides a special function of comparing two cars if you are confused between your choices. Car Wale also includes options like reviews and news about the car company.
[googleplay url="https://play.google.com/store/apps/details?id=com.carwale"]
Cars24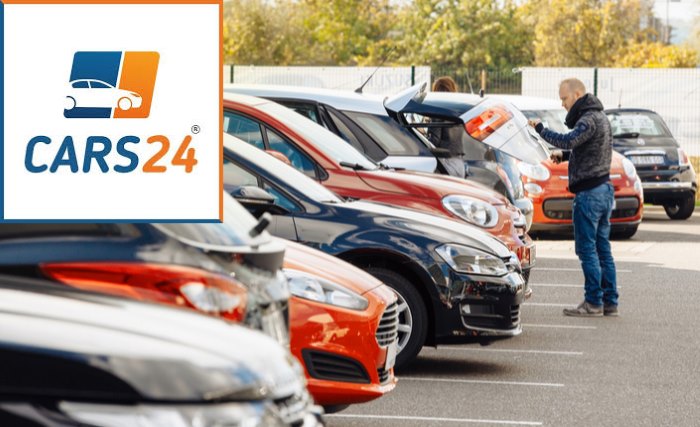 Cars24 was established in 2009 and provides a huge range of used cars. With the very interactive user interface, it also provides the option to sell your used car. Cars24 takes no commission on the sale of the used cars and also provides authorized users. It also filters the cars according to the budget that suits you. Cars24 connects you with different loan providers as well. Just sign up and create an account to search for your favorite car.
[googleplay url="https://play.google.com/store/apps/details?id=com.cars24.seller"]
Car Dekho
Car Dekho is another car finder app with the most attractive user interface. This app has an amazing sorting tool with a lot of options. From buying the used cars from selling the used car, this app offers everything. Car Dekho has also listed some of its ventures on the app which provides add on facilities like car insurance, health insurance, etc.
Don't Miss: WhatsApp Dark Mode now Available in the Beta Build
It also offers some of the spare parts of the cars like tires, headlights, etc. The 360 view feature of the selected car gives a real view from inside as well as outside. So, next time if you want a solution for every query related to used cars, Car Dekho is worth considering.
[googleplay url="https://play.google.com/store/apps/details?id=com.girnarsoft.cardekho&hl=en_IN"]
Olx Cash My Car
Olx cars were Founded in 2006 and operating in more than 45 countries now. It is one of the popular apps which can help you find used cars. With a very easy to use the system, this app offers you the details of the used cars nearby. You just have to contact them for an inquiry. After getting satisfied, go and check the car you want to buy. Negotiation from the seller is also possible if you want to save extra money. So, sign up and search for your dream car nearby.
[googleplay url="https://play.google.com/store/apps/details?id=cashmycar.com"]
Droom.in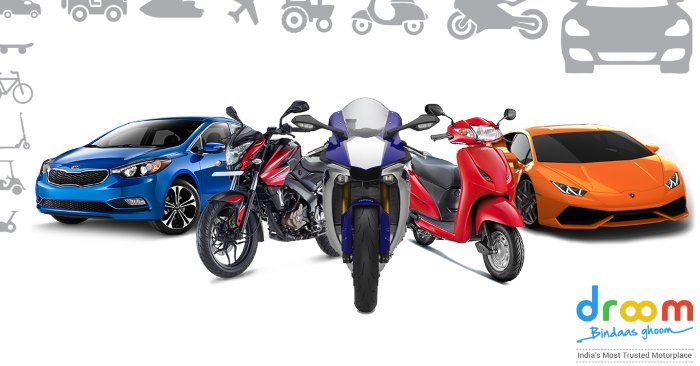 With the tagline of droom Bindas ghoom, this app is really India's most trusted motor place. Integrated with lots of tools and options this app provides many add on facilities. This app offers to buy, sell and even renting cars. This app comes with a unique option of exchanging cars makes it one of the best car finder apps of android. Buying tools on this app includes checking the car history, repair estimate. It also shows the estimated market value of the car. Just select vehicle by category, check your credit score for the eligibility of loan and you are ready to drive your dream car.
[googleplay url="https://play.google.com/store/apps/details?id=in.droom"]
Quikrcars
As the name suggests the quickest way to find used cars. You need to create an account and start searching for the car you need. This app has a wide variety of filter tools like brand name and price. You can also find cars according to discount offers. This app list the cars which are strictly inspected and assured so that it can help its customers. QuikrCars also gives you news and article about the cars so that you can decide if it is worth buying. The facility of auto repair service makes it a full-fledged marketplace for the automobile.
[googleplay url="https://play.google.com/store/apps/details?id=com.quikr.cnb.dealer"]
This brings us to the end of this article. For selling or buying any car, we recommend you to take proper caution and check for papers and registration before buying used cars. These car finder apps will help you to find the right car for your budget. So let us know if you purchasing experience through these apps in the comment section below.
Recommended for you: How to Add Your Profile Picture to Android 10 Lock Screen