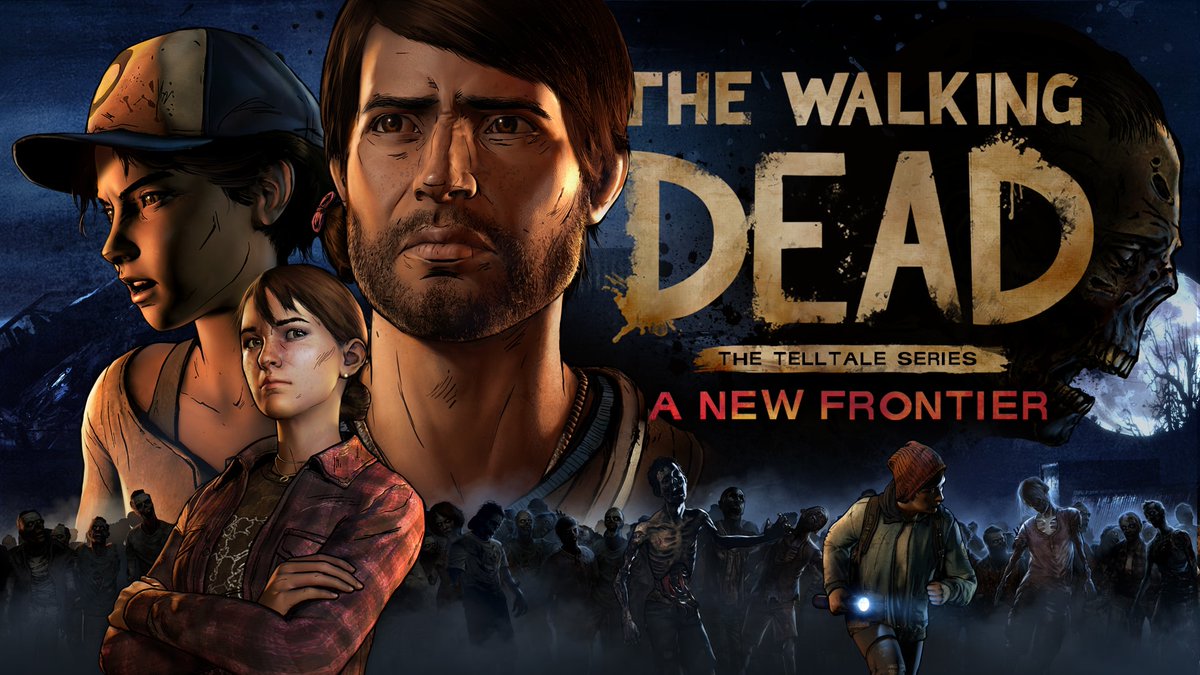 The days when video games were something you could only experience at home on your computer or at the arcade store are far gone. Today, you are able to take your favorite titles with you on the road, or just over to the couch where you can lie down and enjoy yourself. If you're using an Android smartphone or tablet, you have access at a huge app library on the Google Play Store, and a lot of the included material is made up of mobile games. In this article we'll be looking at some of the top mobile games you could try out if you've ran out of ideas about what to play on your day off or while waiting in line at the doctor's office.
The Walking Dead: Season 3
This is the Android version of the Telltale approach to the Walking Dead franchise. If you love the PC version, you will be pleased to know that you can get season 3 for $5 off of Google's Play Store. The game continues the story based on the comic book, which in turn is based on the AMC TV series. Whenever you're stuck in a line, you can check on how the story's progressing and what's next for the spin-off's characters.
Five Nights at Freddy's: Sister Location
It will cost you $3 to get the full and unhindered experience of the latest title in a pretty long series. The newest Five Nights title has players return to play a not so wise security guard that takes a job in an unfriendly place. The goal of the game is to survive five nights in the creepy location. This is made pretty hard by the animatronics that come to life at night to get you. There are multiple endings to this installment, as well as mini games that you encounter as you progress.
RollerCoaster Tycoon Classic
For $6, you can get this classic PC game port-over. Just like the Mega Man games were brought over from console, so is RollerCoaster Tycoon the modern embodiment of the original two iterations. The basis of the game is that you are charged with building a rollercoaster park. Impress customers, keep safety measures up and deal with problems that occur along the way. Pretty simple and fun if you're looking for a progressive game.
Mega Man 1- Mega Man 6
The original Mega Man games were great fun back in their day. That fun is now available on Android phones thanks to Capcom. You can get the first 6 Mega Man titles for $2 each, and re-live or get introduced to the platformer. While there were some frame rate problems initially reported, Capcom has stated that these will be resolved. Aside from the fact that you are using a touch screen, all the original controls are available.
Ookujira
If you want a free mobile game where you can play as a whale that just knocks buildings down, you're in luck. Ookujira features this exact premise, on top of the fact that you're dealing with an alien invasion. While the story is worthy of a brow raise, the actual gameplay and visual elements do their bit so that the overall experience is a bundle of good fun. Since it's free, you have nothing to lose. Watch out for the freemium content in-game, though.
Grumpy Cat's Worst Game Ever
Grumpy Cat was a global sensation a couple of years ago. The popular meme has landed several deals including a feature film. Grumpy Cat's Worst Game Ever tries to squeeze the last pennies out of this cash cow by offering a collection of smaller games which users can kill time with. You can whack-a-mole, fish or even board chop, all in a Grumpy Cat theme.
While these games will ensure that you have a lot to keep you busy for the foreseeable future, you can always check back on the Google Play Store for more games. More games will be available in the future, as the prosperous mobile market shows no sign of slowing down. As long as there's someone waiting in a line or bored out of their mind, there will be a mobile game to come to the rescue.