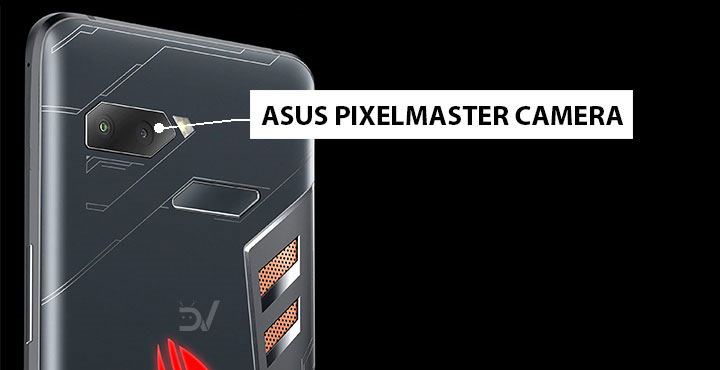 Smartphone cameras have come a long way since 2007 and Apple's iPhones don't necessarily have the best camera on a smartphone these days either. A lot has changed over the years. Much of the improvement in smartphone photography can also be credited to better image processing along with hardware improvements. This is why the in-built camera app on your phone being great is really important. We don't have to look much farther than the Google Pixel to prove this point. Several OEMs are now learning that. As a result, we have seen some great camera apps from OEMs. One of those is the ASUS PixelMaster Camera app from the Asus ROG Phone.
For the uninitiated, Asus ROG Phone is a smartphone designed around gaming, and thus, is a gaming smartphone. It's the fourth such smartphone after the Razer Phone, Nubia Red Magic, Honor Play, and Xiaomi Black Shark. The Asus ROG Phone has a display with 90Hz refresh rate which makes it stand out of the pack. The Razer Phone still beats it with a 120Hz display though. However, the ROG Phone has a much more interesting design in comparison to the plain box design of the Razer Phone. The ROG Phone from Asus has gone on sale in China, developers were able to get their hands on the device's firmware.
Asus PixelMaster Camera Port
Developers getting their hands on the firmware of an exciting phone can only mean one thing, a surgical operation of it to get as much out of it as possible. We've already shared with you the stock wallpapers from the Asus ROG Phone. The other ROG Phone goodie you can try out now is the PixelMaster Camera app from the device. XDA Recognized Contributor linuxct was able to not only extract but also port the Asus PixelMaster Camera app to other Android devices. He is the same dev that previously ported the Huawei Mate 20 Live Wallpapers and the Nokia Camera with 3D Personas. Most of the app features listed on the Google Play Store seem to be working with the port as well except SuperResolution, TimeLapse, and Zenimoji.
Features
Get down to the basics. Optimize your photos via Auto mode, which auto-sets the camera settings vis-a-vis the lighting and environment.
Shoot like a pro! With Manual, Super Resolution, HDR, or Depth of field mode, you can capture vivid, beautiful photos effortlessly like a pro!
Let there be light. Capture precious moments even in dimly-lit places via Low Light or Night mode that adjusts the background lighting for picture-perfect moments.
Let's have fun! Have more fun and apply animated effects or creative filters to your photos or videos via GIF Animation, Miniature, Effects, or Time Lapse mode.
Widen your reach. Encapsulate all that beauty and scenery via Panorama, PanoSphere, or Selfie Panorama mode.
Capture pretty and perfect photos. Capture beautifully-enhanced photos using Beautification, Selfie, Time Rewind, or All Smiles mode. Use Smart Remove to remove unwanted details from your picture-perfect mementos.
Keep the camera rolling! Create your own story via a video with High-Speed Video and Slow Motion Video modes.
Screenshots
Requirements
The camera is APK is built with a minimum SDK version of 25 which means it should, in theory, work with devices running Android 7.1 and above. But it does not work on Snapdragon 845 devices such as the OnePlus 6 yet. even though the ROG Phone itself has a Snapdragon 845. It does work on older devices with a Snapdragon 810, 820, or 835 and we can confirm that. Although, every one of those devices we tested was running either Android Oreo or Android Pie courtesy of custom ROMs.
Download Asus PixelMaster Camera App Port
How to Install Asus PixelMaster Camera Port from Asus ROG Phone
Installing the port is pretty easy if you've ever installed a third-party APK on your Android device. All you need to do is enable Install unknown apps permission for your browser. Before Android Oreo, this setting was universal and known as Unknown sources located under Settings > Security. With Android Oreo, Google has specified this setting to individual apps. This means only the apps that you allow can install APK files on your device. You can read more about it and learn how to grant apps the permission to Install unknown apps here. Even if you don't enable this setting already, you'll be asked to do so at the time of installation.
Regardless of how you wish to install the APK, after granting the permission to press the back button and you should see the package installer screen. Tap INSTALL and the app will be installed on your phone. You can find it in the app drawer.
You can find more information and updated versions of the port at the source link below.
source: xda