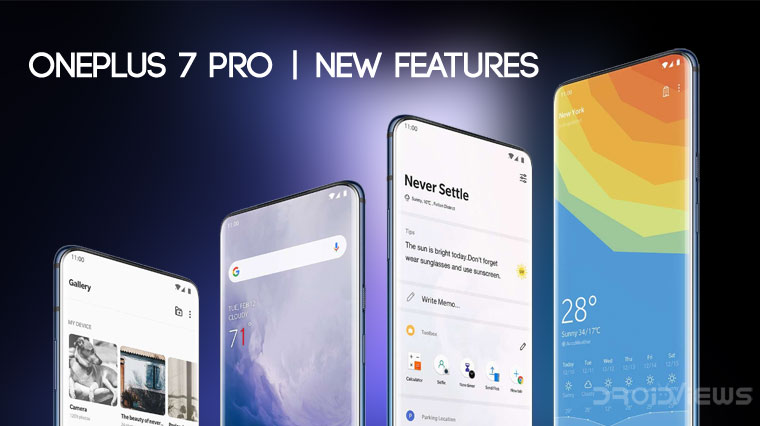 OnePlus recently announced their latest flagship, the OnePlus 7 Pro. They straight away went from being "Flagship Killer" to a "Killer Flagship" I personally loved the OnePlus 7 Pro when I used it in person at the launch event. They're surely offering a lot of new things when it comes to hardware which we talked about in our previous article discussing all new stuff the OP 7 Pro comes with. Today, we'll be exploring the 5 new OnePlus 7 Pro features that make it stand out in the crowd.
They have not only upgraded the hardware but also the software and introduced a lot of new features. It comes out of the box with Oxygen OS based on Android 9.0. There are few features which I believe will be released for the previous generation via a software update and some of them will be exclusive to the OnePlus 7 Pro.
OnePlus 7 Pro Features
Screen recorder
As simple as it sounds, OnePlus didn't really have an inbuilt screen recorder till date. They Introduced this feature with the OnePlus 7 Pro and it makes sense as Oxygen OS is all about Stock like experience with useful additional features. I really miss this screen recording feature from time to time across multiple devices I use. I always end up installing third-party screen recorder on devices which miss this feature.
With the inbuilt screen recorder on OnePlus 7 Pro, you can record internal audio of games you play. They have also given an option to enable this feature via toggle from the quick settings.
Zen mode!
It is really important to take a detox from your smartphone from time to time. Android announced Digital Wellbeing program last year to make users aware of their screen time. Zen Mode is similar to the Android's Digital wellbeing program where once turned on, users cannot use their device for the next 20 minutes. They give a fair number of warnings before you start this mode, but once turned on you'll only be able to use the following features:
Receive Calls
Make Calls
Use Camera
After 20 minutes, you'll be able to use the phone again with every feature unlocked. You cannot use the device for anything else apart from the features mentioned above for 20 minutes, once this mode is turned on.
Horizon line notification
OnePlus 7 Pro has a very defined edge at both ends of the smartphone. To make the most out of these edges they introduced a new feature called horizon line notifications. This is similar to the edge notification features which was released by Samsung along with S6 edge. What this feature essentially does is that it light ups the edges of the display. The OnePlus USA tweeted boosting about this feature soon after the launch event.
Face up or down – don't miss a like, text or call with Horizon Light. #OnePlus7Pro pic.twitter.com/Fdgg0ylMQe

— OnePlus USA (@OnePlus_USA) May 14, 2019
RAM Boost feature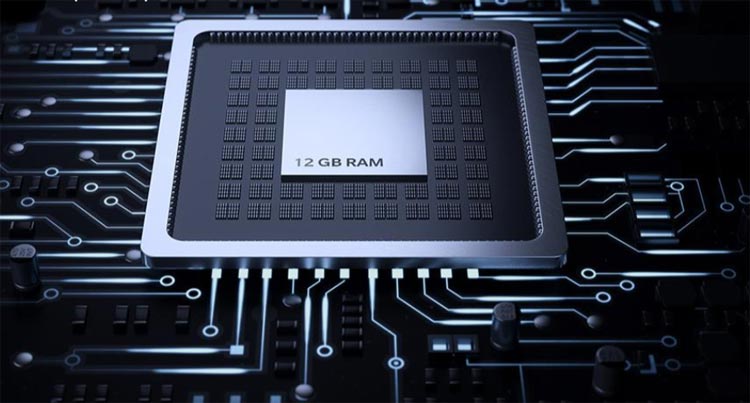 OnePlus announced the Ram Boost feature along with the OnePlus 7 Pro. You can toggle that on by going into Settings > System > RAM Boost. As mentioned in the settings – "By learning how you use your phone, RAM boost can predict apps you want to launch and data you want to use; taking full advantage of the RAM capacity to speed up the performance of your daily usage" I personally feel that OnePlus already optimizes the RAM efficiently and this is just an added functionality to it.
Cricket Scores
During the launch event in Bangalore, OnePlus mentioned that they'll be working on features to see the cricket scores easily. OnePlus is aware of its popularity in India and they surely want to make features which are useful in India. Cricket is one of the major sport event and with the Cricket world cup around the corner, this feature would surely be helpful to millions of Cricket fans. Although, they didn't show the UI or talked about how it would work in the launch event.
Don't Miss: OnePlus 7 & OnePlus 7 Pro Wallpapers (4K) | Live Wallpapers