If you love games, there's a good piece of news for you. There are some great games available on heavy discount for a limited time. Here are 5 amazing Android games on discount at the Google Play Store. Grab them before it's too late!
Over the last few months, we've brought you several kinds of different apps on sales. From live wallpapers to icon packs on many different occasions. Generally, these sales on apps and games hosted by the Google Play Store is for a limited time. Of course, those apps most probably aren't free anymore, but you can always try your luck. Today we bring you these amazing paid Android games that are available at great discounts on the Play Store. Keep in mind these games are available at a discount, and not for free. So you'll still need to pay to buy the game, but a lot less than you originally would. As always, hurry up because the sales won't last very long.
1. Spider-Man: Far From Home
Become the Spider-Man in this open-world 3D adventure full of crime-fighting, web-slinging, and non-stop action as you face the web-slinger's greatest challenge yet!
It's a list of amazing Android apps so why not start with The Spider-Man. Two. Most of you've heard about the movie this is based on. If there's one thing Spiderman has always been pretty fun in is video games. The game does not have an interesting plot or mind-blowing mechanics optimized for touch. Yet, swinging around the city and beating up goons is fun for some time. This may not have sounded like a good deal for $6.99 (₹420). But at a discounted price of $1.99 (₹130) this game doesn't sound as bad.
[googleplay url = "https://play.google.com/store/apps/details?id=com.sonypictures.spidermanhomecoming"]
You may also like: 5 Awesome Word Games for Android
2. Fahrenheit: Indigo Prophecy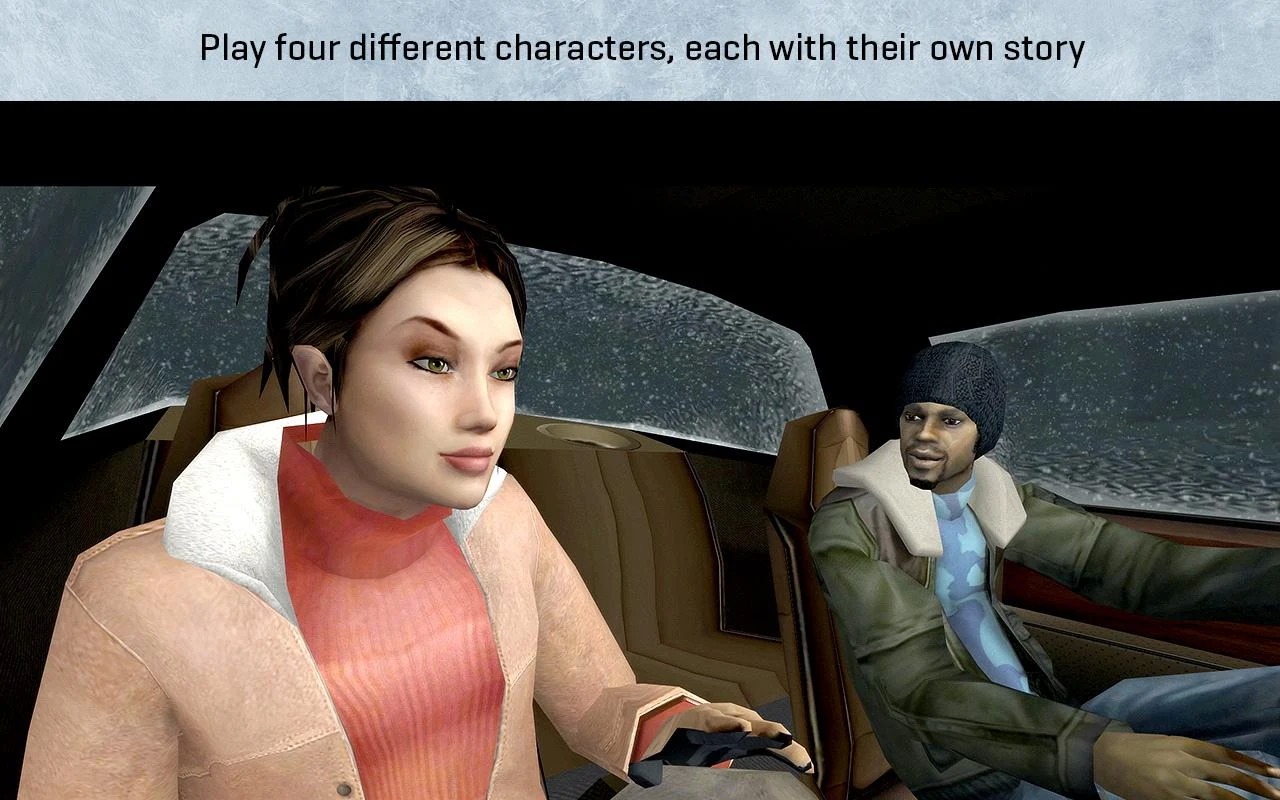 Guilt is a chilling feeling…
Fahrenheit, also known as Indigo Prophecy in North America is a cinematic interactive drama action-adventure developed originally for the PS2 and Xbox by Atari. The game has since then been brought onto several platforms such as Window, MacOS, Linux, PS4, Xbox 360, iOS and of course, Android. It's a paranormal thriller that is sure to keep you engaged if you are into story-driven games. It's one of the very rare games you'll find on Android which has different endings based on the choices you make in-game. For $9.99 (₹682) the pricing seemed a bit steep, even for all the amazingness of the game. For a discounted $1.99 (₹140) though this is a steal.
[googleplay url = "https://play.google.com/store/apps/details?id=com.aspyr.fahrenheit"]
3. Baldur's Gate II
Kidnapped. Imprisoned. Tortured. The wizard Irenicus holds you captive in his stronghold, attempting to strip you of the powers that are your birthright.
Baldur's Gate II: Shadows of Amn is a fantasy RPG game developed by BioWare originally for Windows in September 2000. Since then it has been ported to other platforms such as MacOS, Linux, and Android. If you've been struggling to find good RPGs on Android, and you've looked around, Baldur's Gate II is a name that is sure to have popped up. Once again, if the steep pricing of $9.99 (₹690) kept you from buying it earlier, now is your chance to steal it for $1.99 (₹130).
[googleplay url = "https://play.google.com/store/apps/details?id=com.beamdog.baldursgateIIenhancededition"]
4. Kingdom Rush Origins
The most addicting tower defense game returns in an all-new prequel adventure – welcome to Kingdom Rush: Origins!
Kingdom Rush is a brilliantly done series of tower defense games on Android. Kingdom Rush Origins is a part of the series, which as the name suggests is a prequel to all others. These tower defense games have kind of a plot but don't expect something like the Lord of the rings. It has a decent plot but the game is, after all, a tower defense game. If you don't like tower defense games Kingdom Rush isn't going to make you change your mind. If you do like such games this is the best way to spend your $0.99 (₹10). The original price tag on the game is $2.99.
Don't miss: 6 Relaxing Puzzle Games for Android
[googleplay url = "https://play.google.com/store/apps/details?id=com.ironhidegames.android.kingdomrushorigins"]
5. New York mysteries
Laura James, an adventurous reporter, starts her own investigation on the mysterious vanishing of the mafia bosses and the forthcoming children kidnapping.
New York mysteries is a captivating detective adventure with elements of mysticism, telling a story of kidnapped children and mafia bosses. This is the Android adaptation of the Steam game of the same name. Set in New York 1955, it's a hidden object detective game with other mini-games and puzzles. If this sounds like your cup of tea, you can grab New York Mysteries at a discounted price of $3.99 (440). This is still the most expensive game on this list after the discount, but the original price of the game is $6.99.
[googleplay url = "https://play.google.com/store/apps/details?id=com.fivebn.new_york_mysteries_hd_full"]
Editor's Pick for You: 5 Fun Brain Games to Exercise Your Mind