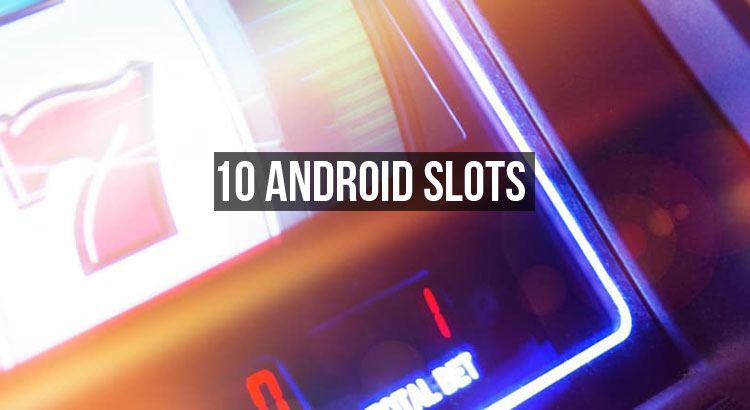 Mobile slots are still the most popular of all online casino games played on Android, outstripping classic casino games like roulette, poker and even blackjack in popularity. In fact, the number of online casino software providers has tripled over the past decade, exponentially increasing the number of online slots games in the process.
There're too many slots to play online – said no one ever!
All jokes aside, having hundreds of slots to choose from at dozens of great online casino sites is really a good thing, and you can find them at sites like toponlinecasinos.ca or nzonlinepokies.co.nz for Kiwi players.
1. Book of Ra (Deluxe)
The much anticipated follow up to the original Book of Ra slot from Novomatic offers more adventure and riches in the burning sands of Ancient Egypt. This slot is ideal for every armchair adventurer out there wishing that they had been Howard Carter or even Indiana Jones in another life.
Book of Ra Deluxe features an above average payout of 94.30% with 10 pay-lines over 5 reels. Expect exceptional 3D graphics that Novomatic are often prized for along with a host of game winning special features including free spins, free spin retriggers and a bonus of 5000 times your bet. Even better news for mobile fans is that Book of Ra Deluxe is now available on most devices.
2. Starburst
Starburst is one of the most well-known NetEnt games that the software giant has ever produced. Starburst is ideal for anyone that loves a touch of glitz and glam, where the phrase "too much bling" is simply not in their vocabulary.
Starburst features a tasty selection of gorgeous gems and an iridescent Starburst Wild symbol that can expand over the middle three out of five reels, triggering the outside reels to re-spin up to three times for potentially massive wins. Starburst is an arcade style 5 reel video slot that features plenty of action, bright colors and a fun soundtrack that will definitely get you into a party mood. For more information and a free game visit nzonlinecasinos.co.nz/pokies/starburst.
3. Gonzo's Quest
Gonzo's Quest is another fantastic and innovative 5 reel slot from cutting edge slot design gurus, NetEnt. Another perfect option for fans of adventure and quest games but this time around, NetEnt have put in a few interesting surprises. NetEnt were one of the first slot software designers to come up with a new way of spinning slot reels.
While most people didn't think it was even possible to alter the tried and trusted slots format, NetEnt decided to give it a spin. Instead of the usual 5 reels spinning to stop on various symbols, the reels in Gonzo's Quest actually tumble down in giant ancient stone blocks filled with mystical symbols. This is certainly a slot game that needs to be played to be believed. The game features Aztec symbolism, the quest for a fortune hidden in the jungles of Central America and of course, Gonzo, the fearless conquistador.
4. Cleopatra
Staying with adventures and action in the realms of the ancient legends, Cleopatra offers 20 pay-lines over 5 reels and a heady mix of Ancient Egyptian symbolism and opulence. Cleopatra originally started out as a land-based casino slot until IGT brought the ancient and enigmatic queen of Egypt to online casinos all over the web.
Aside from spending time with one of the most alluring and desirable female figures in history, Cleopatra slot also offers multipliers and free spins bonus rounds for plenty of winning opportunities. The big jackpot in this games is 10,000 coins, which is certainly enough to buy you your own little kingdom (or at least a few cats).
5. Forty Super Hot
Breaking away from the lands of ancient kingdoms for a moment, we bring you one of the most addictive slots ever released, Forty Super Hot. EGT have put a new spin on a classic slots theme, fruit! This time around IGT have supercharged the basic 5 reels slots concept with forty pay-lines along with four, yes, we said four jackpots!
The really cool thing about Forty Super Hot is that it uses awesome classic slots icons including fruit, bars and 7's which give it that cool Vegas feel but add modern video slot features including wilds, multipliers and a cool bet feature. So the game is called Forty Super Hot, and the 'Forty' part is easy enough to understand since there are 40 pay-lines for 'Super' wins, but what about the 'Hot' part? Well, in Forty Super Hot, landing a winning combination of watermelons, grapes, lemons, oranges or cherries will be quickly followed by said fruit bursting into flames, for super-hot wins!
6. Zeus
It seems we can't stay away from the ancient past for too long in the wonderful universe of online slots. WMS throw their proverbial hat into the ring with their ancient myth-themed adventure with none other than the great father of gods himself, Zeus. Actually, to be more precise, this is a follow up to their first Ancient Greek god pantheon slot adventure.
In Zeus II, WMS have added stacked wilds to enhance their 30 pay-lines over 5 reels format. You can also expect the usual high standard of graphics and gameplay that WMS are so well-known for, along with other great features including scatters, free spins and more.
7. Dead or Alive
With all these ancient history adventure slots to choose from, why not throw in a great gun-slinging adventure too? Get your boots on and get on out to the town square for a showdown at noon in Dead or Alive, a Wild West themed slot from, you guessed it, NetEnt.
Dead or Alive features a gang of crazy characters and enough awesome 3D animation to make Pixar sit up and take notice. The incredible graphics and story line support 9 pay-lines over 5 reels along with a bunch of fantastic game winning features including sticky wilds, free spins bonus rounds, scatters and multipliers, and all the gun smoke you can handle!
8. Mega Fortune
Progressive jackpot slots are kind of like next level slots and are ideal for anyone looking to chase big jackpot paydays. There are loads of great progressive jackpot slots on the web to choose from, from many of today's top software brands. Mega Fortune is another NetEnt slot as the brand, not satisfied with delivering some of the most engaging animated video slots on the planet, also show what they can do in the progressive genre.
Mega Fortune is exactly what a progressive jackpot slot should be, with all the bling, glamor and high life creating the ideal inspiration to chase the millions that hitting this jackpot could unlock. NetEnt filled the game with exquisite symbols including designer watches, yachts, sports cards, champagne, cash and more. What more could you ask for? (Besides actually hitting that jackpot of course).
9. Great Blue
What would a top ten list be without a little something from the briny deep? We also haven't had an entry yet from Playtech, one of the oldest and most highly regarded of all online casino software brands. As you may have guessed, Great Blue is all about the world beneath the waves and you can meet all sorts of fascinating creatures including a seahorse, a shark one or two laidback turtles and of course, a killer whale named Great Blue.
True to form, Playtech has included a range of great features in this high variance slot, including free spins, wilds, scatters, multipliers and more. The graphics are fantastic and will appeal to fans of water adventures and diving. The game is also feature-rich enough to appeal to both newbies and experienced online slots players alike.
10. Mega Moolah
Of course, no top ten slots that you should be playing right now list would not be complete without including Mega Moolah. This has to be one of the most famous of all online slots for a number of reasons. For one thing, this is a progressive jackpot slot game, for another, it's by the original software brand that started it all, Microgaming.
Even if you're slots or progressive jackpot newbie, the odds are pretty good that you've heard of Mega Moolah before. This progressive jackpot title has grabbed headlines on the web on more than one occasion and has single-handedly made more overnight millionaires that virtually any other progressive jackpot game online. If you're really serious about chasing jackpots, this is the game for you! For a demo version of the game and more details on winning the big jackpot visit toponlinecasinos.ca/slots/mega-moolah.