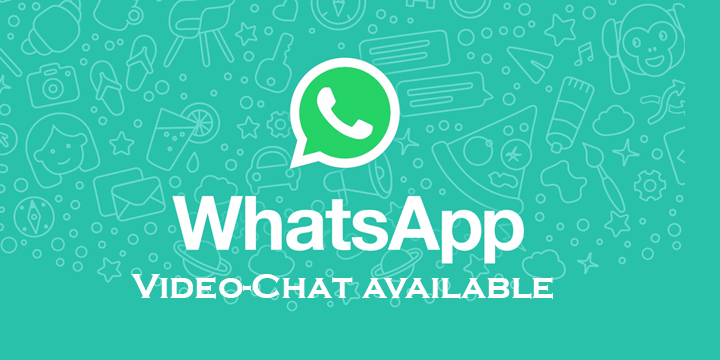 Possibly the most popular communication's app has now the ability to bring people even closer. The new "WhatsApp" update is currently rolling out both for Android and iOS. According to the developers, introducing video-chat was a necessary feature because "sometimes voice and text just aren't enough".
It is important to mention that this update also cements WhatsApp's position as the top messaging application. Allo has a lot of catching up to do. Before we see how the newly integrated video-chat feature works, you may want to check out these topics as well.
How to Video-Chat Using WhatsApp
Actually placing a video call with someone shouldn't be that hard. The only requirement is that both you and the one you are trying to call have updated the WhatsApp application with the latest feature. According to other sites, there is no such requirement for iOS users. (If you are one, please let us know in the comments).
If you and your contact meet this requirement, then the steps to follow in order to video chat are very simple.  Tap on the contact you wish to chat with and then tap on the camera icon on the top right corner. The video interface is simple and intuitive, thus making your call even more enjoyable.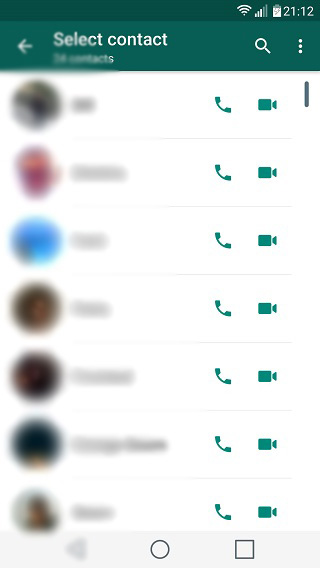 Overview
Overall, this newly implemented feature, as well as, the previously added, end-to-end encryption are further improving WhatsApp's usability. While Google was busy developing both Allo and Duo, Facebook made sure that WhatsApp would be able to compete with both of them.
As always, feel free to comment below asking us questions and giving your opinion on this topic. Before you go, make sure to download the latest WhatsApp update -using the app box below if you want- and try it for yourself.