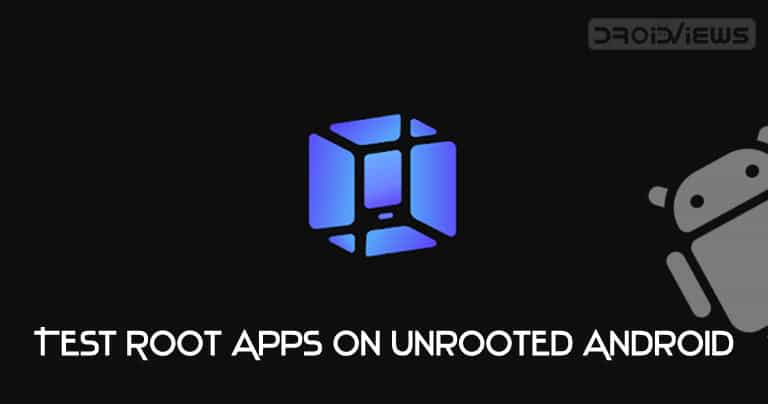 Just about any Android smartphone can be rooted. However, the trend of rooting devices is slowing fading away as the prices of flagship phones have skyrocketed. This is because rooting your smartphone voids the warranty of the device. Therefore, you would not be able to claim your warranty if anything goes wrong. If you aren't willing to risk it yet want to try out apps that require root access, then there's great news for you. You can test root apps on a non-rooted Android device with an app called VMOS. which lets you enjoy virtual root access on your device. Don't forget to check out the 50 best root apps for Android devices.
What is VMOS?
VMOS is an excellent Android emulator that can run on just about any Android smartphone. The application lets you run a fully-fledged virtual Android OS straight on your smartphone. Moreover, the Android system on VMOS isn't linked or controlled with your phone's OS. This means you could tweak and do anything on the VMOS app without it affecting the system on your smartphone. Even if you have rooted your phone using Magisk, there's a way to hide root on Android and pass SafetyNet check.
That brings us to the point of the post. Since the Android OS in VMOS runs independently, you can activate root on the Android OS with just one click. Therefore, enabling you to run apps that require root access. You can test root apps within VMOS before installing or rooting your device.
Unfortunately, the Android 5.1.1 Lollipop onboard is now dated and a few apps that might require the latest version of Android will not work.
Check out: Remotely Access an Android Device from Another Android or PC
How to Set up VMOS
Using this virtual machine app is fairly easy and the setup process does not take more than a few minutes. Follow the steps below to get started with VMOS.
Note: The VMOS app comes with a download size of over 300MB. However, after setting up the app it would utilize around 2GB of storage. Please make sure to keep sufficient free storage space on your device to avoid storage issues.
[googleplay url="https://play.google.com/store/apps/details?id=com.vmos.glb"]
Download and install the VMOS Virtual Root Android app from the Google Play Store via the link above.

Launch the app on your device and swipe left to skip the apps feature details till you see the Enter VMOS option.
Tap on Enter VMOS and simply select On to enable the floating window function. You could also choose to disable this setting at any time.
For the app to work properly, you have to give it a few permissions thus simply enable the required permissions the app asks for.

After granting the permissions, VMOS would automatically begin installing the Android OS.
The installation process might take a couple of minutes. Do not switch apps or put VMOS in the background during this period.
Once the installation has completed, you would be greeted by a stock Android homescreen.
How to Test Root Apps on Non-rooted Android Device
To test root apps on Android using VMOS, you would first have to enable ROOT access on the virtual Android OS.
Go to the Settings page of the virtual Android OS.

Select System Settings and then select About phone.
Tap on Build number 7 times consecutively. to unlock the developer options.
Now head back to the System Settings page and scroll to the bottom of the list until you spot the Developer options setting. Tap on it.
Under the Debugging section, you should be able to see the ROOT toggle. Turn this option on to enable root access on the virtual Android OS.
After enabling root access, you would have to restart VMOS. Tap on the floating VMOS icon and then tap OFF.
Launch VMOS again and now the virtual Android OS would be rooted. Swipe up to access the installed apps and now you would also be able to see the Superuser app within the list.
All that's left to do is test root apps on this virtual OS. Simply download and install any app that requires root access from the Google Play Store or APK file from the web.
As an example, we will test Greenify on our VMOS by installing the Greenify APK file.

While setting up the app, you would be required to select one of the following Superuser access options: This time only, Remember choice for 10 minutes or Remember choice forever.
Select the option based on your preference and tap on Allow.
Now, simply set up the app and you can begin using its features that require root access.
That's it. You can now test root apps on VMOS without having to root your own device. There are some limitations and you might come across a few issues when testing root apps on VMOS. However, most functions should work flawlessly.
You could even import apps installed on your device to VMOS within just a few taps. To do this, follow these steps ⁠— Open the apps menu → Launch File transfer → Tap on the Hamburger menu at the top left → Select APP. You would now see the list of apps installed on your device. Simply select the apps you want to install in the virtual Android OS and then tap on Import. It might take a few minutes depending on the apps you selected to install. Once installed, you would be able to use those apps in VMOS.
Of course, VMOS isn't just meant to test root apps on your non-rooted Android smartphone. You can use the virtual Android OS to run another account on the same device or to keep your work and private life separate. What are your thoughts on this cool app? Let us know in the comments section below.
Read Next: Does Lowering Screen Resolution Increase Battery Life?