VLC is probably the most capable multimedia player available on every computing platform. It makes use of professional libraries for media manipulation and can carry out almost anything related to multimedia with the correct configuration. Among others, it can run on Windows, Linux, Mac-OS as well as iOS and Android. On desktops, VLC is constantly under heavy development trying to keep up with advances in multimedia technology. In fact, it does that pretty well and it can decode and encode almost every media format you throw at it.
Unlike desktop platforms though, VLC development on Android is slower. The complexity of Android platform and the special hardware characteristics of embedded platforms make the code porting process difficult.  However, version 2.5 of VLC for Android came out recently, featuring some tweaks and interesting additions.
360° Videos Playback Support
VLC can now play 360° videos. The user can change the viewpoint by swiping on the playback screen or with remote control arrows. Cardboard and VR support didn't arrive in this release, but they will appear in the future.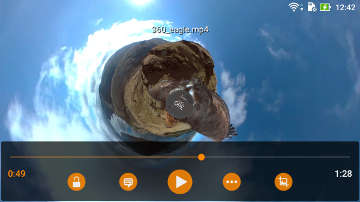 Picture in Picture Mode
With its 2.5 release, VLC is one of the first Apps that can make use of Android Oreo's Picture in Picture (PiP) mode. VLC also supports PiP mode on Android Nougat TV. It enables playback of videos in a separate window above other Apps. In addition, VLC provides an option to automatically continue video playback in PiP or background(audio only) mode while multitasking.
Don't miss: Enjoy YouTube Audio Playback with Suamp – Audio Media Player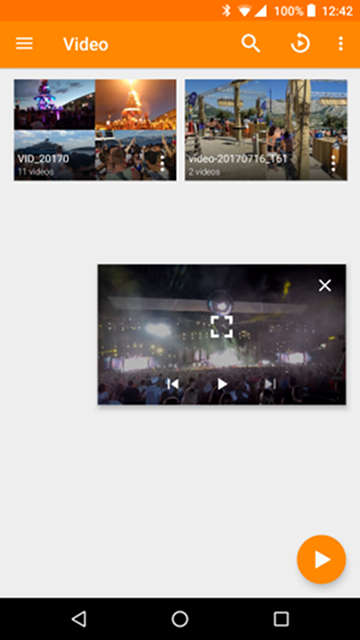 Redesigned Search
Search works a little different on this release. At first, typing something in the search box will trigger filtering in the current App view. A button stating "SEARCH IN ALL MEDIA LIBRARY" will then appear. Clicking this button will trigger a global search. Moreover, results are now grouped by video/artist/album/songs/genres/playlist.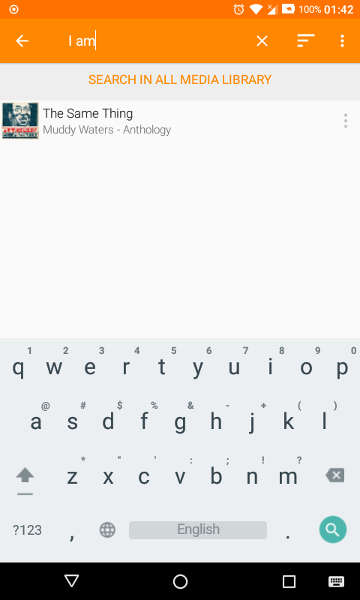 Furthermore, VLC is compatible with Google Voice Search. Asking Google Now to do a search for something in VLC will instantiate a search in the VLC App.
Enhanced User Interface
VLC for Android was always known for its bad looking User Interface. On this version, developers made an effort in updating the App's interface by making it more Material Design friendly. The App will now display video information above each video's cover picture. Moreover, multiple item selection is now available, making playlist creation easier. Card-view design is removed. Audio player has also seen some re-styling, its background now is a blurred version of current music cover, if it is available.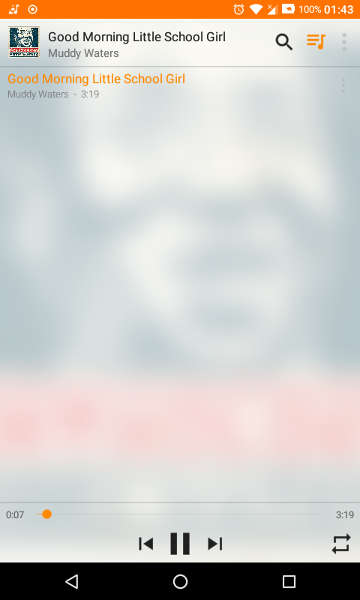 In addition, User Interface improvements made it possible to introduce a clean and easy to use Android Auto interface. This interface packs Google Voice search support too.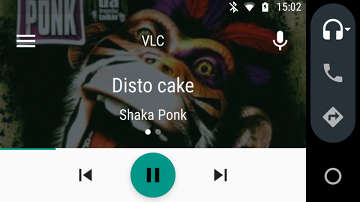 New Database Model for Media Library
The Open Source media player now uses MediaLibrary for storing the device media library. MediaLibrary creates a SQL database for saving media information and enables faster data gathering and manipulation. Moreover, it is written in C++, which makes it faster to execute than Android Java code. VLC developers aim to make MediaLibrary a common module of all VLC ports. In the future, it will allow the Android VLC App to get extra capabilities, such as advanced content grouping and searching NAS content.

Media Formats Support and Playback Performance
Adaptive (HLS/DASH) & TS playback is improved
The player now uses OpenGLES 2.0 to render video on software decoders and media codec
Support for VP8/9/10 in the MP4 container
HDMI pass-through is now available
Related articles:
Finally, this version of VLC drops support for Android Froyo devices, which do not have access to Google Play Store anymore.
Android VLC developers have big plans for the future of this Android App. If you would like to test the new release of VLC, you can get it from the Play Store link below.