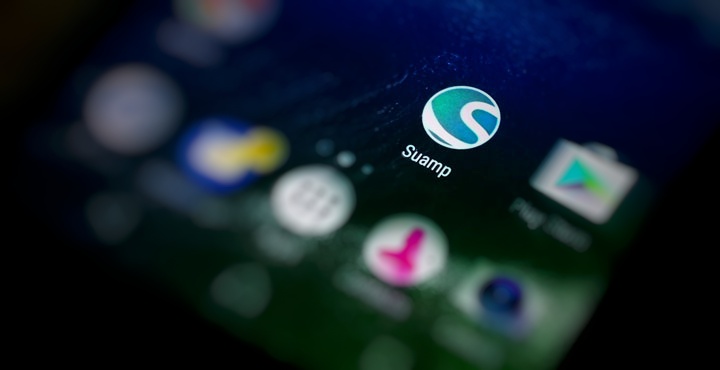 Suamp is a music player app for Android but not the usual kind. It does play local audio files stored on your device, but it is no fancy music player with tons of customization options or a lot of advanced music player features. As the app's Play Store description says, a music playing app, that supports YouTube audio playback.
Suamp – is an audio media player that can also do audio only playback from youtube.
You can minimize the app, lock the screen, do anything you do while using any other music player and the audio will keep playing. That is something users have wanted from the official YouTube app for long but for some reason, Google never bothered. It did come up with YouTube Red which allows for background audio playback even if you minimize the app. However, it is a paid service. And let's be honest, that is not a feature anyone would want to pay for if they don't need all the other YouTube Red features.
Also read: YouTube App Gets Fast Forward and Rewind Functionality
Yet that is a simple enough feature that could make lives simpler. I often find myself wishing I could just put my phone back in my pocket and listen to that song cover via my headphones but with YouTube, that's only a dream unless you have root access and use Xposed Modules. That is the very reason for Suamp's existence.
Suamp is quite basic in its approach and it doesn't try very hard to convince you otherwise. When you first open the app, after allowing the required permissions it loads up all the local music stored on your device. Tapping the hamburger menu in the top left corner brings up various options.
Must read: Get Floating Audio Visualization on Android Nav Bar with MUVIZ
You can search for YouTube videos and public playlists created by other YouTube users to listen to them. You can't watch them, it's an audio player. The three dot menu lets you add and remove from playlists or share a link to the YouTube video on Facebook.
The UI is not very inspiring but it gets the job done. You can even link your YouTube account with the app and it will load up your playlists and such. The gear icon in the top right corner takes you to the app settings and for a rather simple audio player Suamp does have some features such as fading and thumbnail download if you choose so, and it lets you select the audio buffer size.  Not much else that you should tinker with unless you're sure of what you're doing.
Related article: YouTube Go APK Available with Offline Usage
We tested version 1.1.2 of Suamp and it worked as expected. No crashes or anything even after an hour of continuous playback. However, some users have reported of crashes. It is indeed pretty bare-bones but the developer never promised anything more. It plays music from YouTube smoothly and if YouTube audio playback is all you're looking for, you should check it out.
[googleplay url="https://play.google.com/store/apps/details?id=com.surodev.suamp"/]