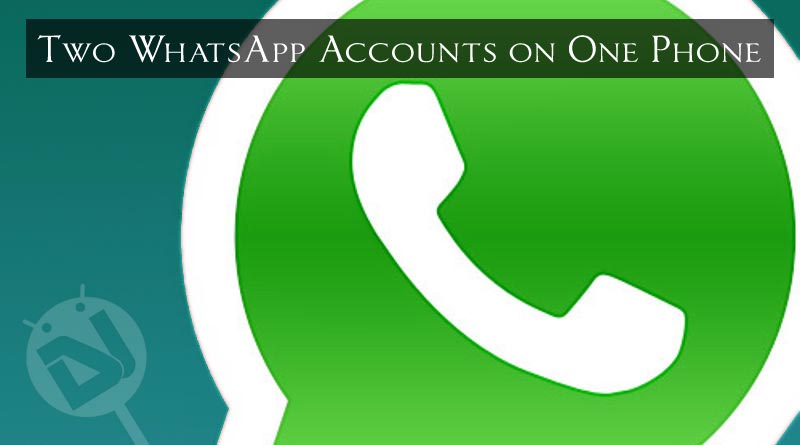 We all at one point desire to have a different WhatsApp accounts for 'private' chats – really private chats (I know I do). This can be achieved easily too. Most of us have used OGWhatsApp in the past. It's cool, but who wants to go through the hustle before getting a second account: backup previous WhatsApp messages, uninstall WhatsApp and install the OGWhatsApp?
I'm not saying it's hard to do but hey, who doesn't prefer an even easier way of doing the same thing? Ok, enough talk already. Let's dig into it.
With this guide, you'll be able to use two WhatsApp accounts on one phone.
WhatsApp usually supports one number per install. That means you can only have one WhatsApp account per phone. But that has changed now. All you need to do is follow the simple steps below, and you'll be on your way to run two accounts on one phone. This method is not illegal. We're just going to use a third party app to help us install WhatsApp with it.
The app we will be using is called Disa. You can download it from the Google Play Store.
Using Two WhatsApp Accounts on One Phone
You can even add Facebook to the list of extra apps. We'll cover that in a different post later. Simply download the app from above and follow the instructions below.
Make sure you have two different numbers. WhatsApp only works with one number at a time.
Run the app. It'll ask you to add service as in the photo below. Simply look for WhatsApp in the list.
2. Install WhatsApp and restart the app. Now follow the instructions and configure the WhatsApp service.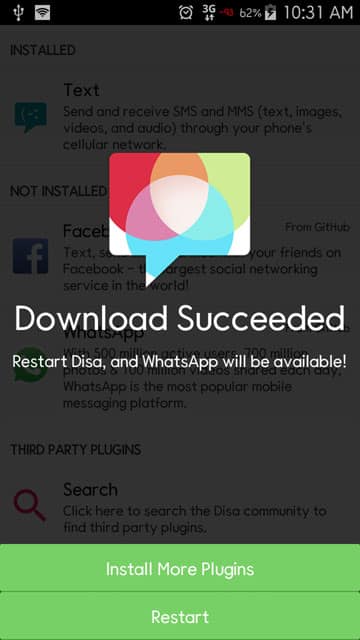 3. Make sure to use a different number aside the one you currently use. After Successful installation, you'll have two WhatsApp accounts with different numbers on your phone. Pretty simple huh?
You can use the app to install two instances of other popular apps as well. Facebook is also supported.
Leave comments and questions below for help.