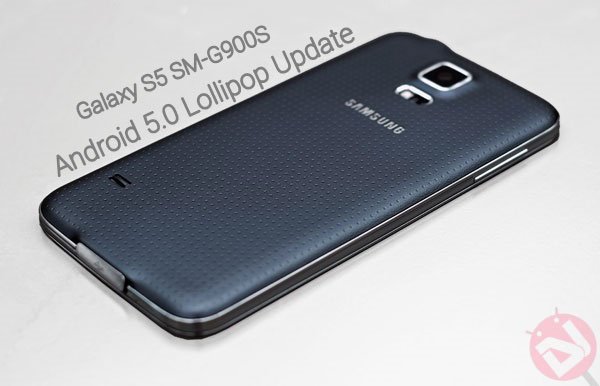 Android Lollipop is the Google's sweetest new take on mobile operating system and it was the most desired update of the year. Google announced the Lollipop update to the Nexus devices last month and now every other devices are looking forward eagerly for the Lollipop update. Among the list of devices to get the Lollipop update this year, Samsung Galaxy S5 is the contender from the Korean manufacturer and surprisingly the update came much faster than anticipated. The OTA update for the SM-G900F devices rolled out a few days earlier and the stock firmwares are out for the other variants of Galaxy S5 as well.
The Lollipop update for the Galaxy S5 devices is expected to arrive in the mid-January next year but lucky for us, the update arrived little sooner than expected. However, Android Lollipop is not entirely a new thing to the Galaxy S5 owners as there were many Lollipop builds earlier but now it's official and stable. The Official update comes with the build number G900SKSU1BNL2 and the latest TouchWiz interface from Samsung. The stock firmware comes in an Odin flashable package, so it is easy to flash it within minutes.
If you're a proud owner of the Samsung Galaxy S5 SM-G900S and is eager to get the official Lollipop firmware, then let's cut the talk and jump in to the installation procedure where you can upgrade your device to the latest firmware version. Download the stock firmware from the link below and follow the installation instructions to upgrade your device.
Downloads
Android 5.0 Lollipop firmware: G900SKSU1BNL2_G900SSKC1BNL2_SKC.zip
How to Install
The Lollipop update for the Galaxy S5 SM-G900S is available in the form of stock firmware which can be flashed using the Odin flashing tool. Installing a new firmware is a piece of cake if you're familiar with the Odin flashing process. However , f you're new to the flashing process and it's just the Lollipop awesomeness dragged you here, we would be happy to help you out here. Just follow the below guide which gives a detailed on how to flash the Samsung's stock firmwares using the Odin flashing tool.
→ Flash Stock Firmwares on Samsung Galaxy devices
If you've experienced any issues during the installation, feel free to ask our help in the comments section below.