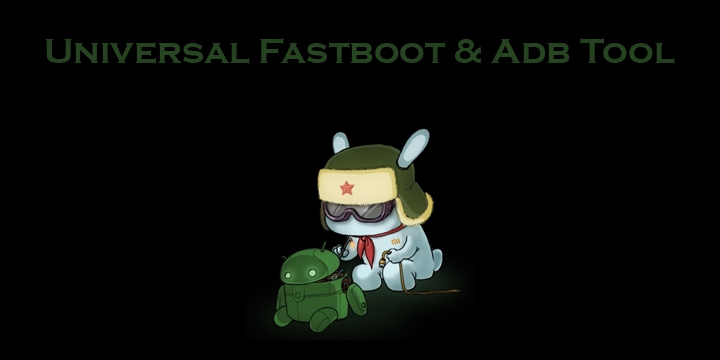 A few days ago here at Droidviews, we came across a Universal Fastboot and ADB Tool. Yes, you read right. A tool compatible (according to the developer) with most, if not all, Android devices. A program that enables the user to unlock the bootloader and flash a custom recovery with the click of a mouse.
It is important to give all the credits to XDA's member "mauronofrio" who is the sole developer of the program. Here is also the link to the program's XDA thread which includes the necessary download links. If you find this tool useful, please make sure to support the developer.
Download and Install Universal Fastboot and ADB Tool
As I mentioned above, you can always find the download link over at XDA. However, for your convenience, you can try the links below.
Now, for the installation part.
After you've downloaded the zip file make sure to extract its contents to a newly created folder. Note that this folder's name shouldn't include any special characters or non-English letters. That plays an important role in the installation process. For convenience, extract the zip's contents to an identically named folder.
Open the folder and click on the setup shortcut.
Wait a few seconds and then you are good to go.
Read Also: Authorize ADB Commands on Android (Tutorial)
Features and Uses
This is the application's main window.
As you can see there is no need for a special manual. You only have to enable USB debugging before using the app. The features that this program offers, include:
Install Drivers
Unlock Bootloader
Flash Recovery
Reboot Phone (from anywhere to anywhere)
Update the tool to the latest version
Complete Wipe from Fastboot
Open a cmd window with fastboot and ADB privileges
Simply click on your choice and let the application do the rest. In case you are getting a 'waiting for any device' message make sure to install all the necessary drivers. Those include both the USB and ADB drivers.
Have you tried this program? Let us know your opinion in the comment section below.