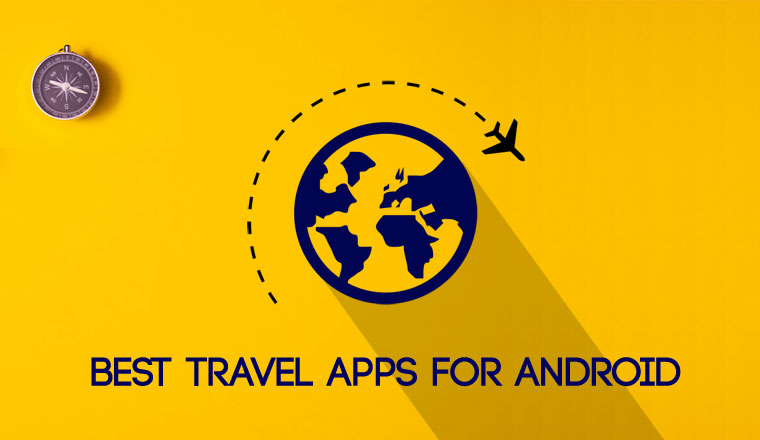 It's summer and many of you will soon be traveling to see loved ones or get to know new places. Visiting a new city can be confusing since most of us want to have a great experience but none of us knows how. Apart from an app such as Google Maps to help you find your way around town, you'll probably need the travel apps we mention today. These best travel apps for Android will ensure that you get to see most of what the place has to offer, including restaurants, monuments worth seeing and hotels to book. Read below to find out how you can improve your traveling experience.
Best Travel Apps for Android
TripAdvisor
TripAdvisor is a personal favorite when it comes to visiting a new country. With this app, you can not only book cheap hotels but can also find the best bars around town. While on a vacation, you find this travel app pretty handy.
You simply enable your location services, choose what you'd wish to find and let the app do the rest. TripAdvisor will give you a thorough list of points of interests including Museums, Bars, Parks and more. Tap on a place that caught your eye and read reviews about it from people just like you.
You can also follow friends or experts and receive personalized suggestions for places that match your interests. If you want to book a hotel or a flight through the app, its price comparison feature ensures that you'll secure a great deal.
Finally, you can join user forums and discuss or get answers to specific questions you may have concerning your trip. Of course, once you complete your trip you can add your own photos and reviews as well. In this way, you are giving back to a large community of travelers around the world. For these reasons, TripAdvisor is one of the best travel apps.
[googleplay url="https://play.google.com/store/apps/details?id=com.tripadvisor.tripadvisor"]
Foursquare
Foursquare is one of the best travel apps that specializes in helping you to find the best restaurants and bars around town. This app may lack some of the features of TripAdvisor but I found that the places it suggests, perfectly match my interests.
You May Also Like: 10 Google Translate Tips & Tricks
Once more, activate your GPS location, type what you are looking for in the search bar and let it decide for you. Unlike TripAdvisor, the search query here can be very specific, like "beer places" or "wine bars". Foursquare then does a great job suggesting you places that match your description. You don't simply choose to go for a drink or lunch, you also have a say on what the place has to be.
The review feature is present and the community of Foursquare is vivid and positive, giving honest and concise reviews on places. Foursquare's score system is reliable and the tips it provides are useful. I've also found its pricing score to be better than the one on TripAdvisor. Of course, you can combine both apps. However, if you find Trip Advisor's suggestions are more to your liking then keep that app only since its features are richer.
[googleplay url="https://play.google.com/store/apps/details?id=com.joelapenna.foursquared"]
Hopefully, one or both of these apps can help you get the most out of your travels. Enjoy.
If you like traveling and exploring new places, then there are many more apps that can help you. Read below and find out tips and tricks to organize your perfect traveling experience: