Security Apps for Android
With so many new services that keep springing up every day, creating a strong, unique password for each service becomes a little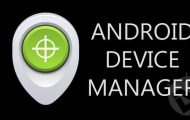 Losing a smartphone is nothing new, this is happening since the inception of smartphones. Sometimes it may accidentally fall behind the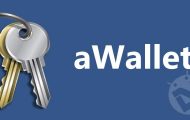 Do you have multiple accounts? Are you using the same password for every account? If yes, then you are making a mistake. No doubt,
When smartphones started really hitting the mobile market in the late '00s, it was a hacker's free-for-all. Lethal viruses spread from
Nowadays mobile devices knows probably more than anyone else would know about you. We use mobile phones for banking, social media,
Since 2010 when Google first launched the Vulnerability Reward Program to allow external contributors to help them tackle security
Every day, tens and hundreds of new apps hit the Google Play Store, some being really awesome, while some being "Meh.".
Android is an operating system owned and powered by Google. Being basically a Google OS, it carries all the goodness of its parent. The