Samsung
Samsung's DeX allows you to use your Android phone as a touchpad to navigate Galaxy's PC desktop. It offers users a rich
Many people do not like to envision themselves in an emergency, but they inevitably happen. Not that an emergency is ever convenient,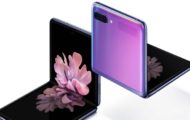 Apart from the launch of the Galaxy S20 Series at it's Unpacked event, Samsung also launched the Galaxy Z Flip. The new foldable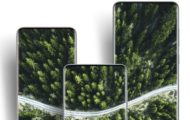 The Samsung Galaxy S20, S20+, and S20 Ultra have officially been launched at the company's Unpacked Event. Of course, we
Ever since Motorola showed us the Moto RAZR, there have been rumors about Samsung's next foldable phone called the Galaxy Z Flip.
Following the early release to stable access for beta testers, Android 10 is finally coming to more Samsung Galaxy Note 9 worldwide.
Samsung has been launching some pretty decent mid-range and budget smartphones to take on competition from Chinese OEMs such as Xiaomi
Samsung's flagship smartphones since the Samsung Galaxy S8 support Samsung DeX. The feature allows users to plug in their phones