Android 5.1 Lollipop
Here's an exciting news for the Canadian Galaxy S5 users. Samsung has pushed a new firmware update to this device. Android 5.1.1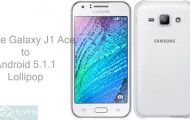 Samsung Galaxy Ace J1 is a mid-range device that comes with some fine specifications. The best part about this device is that it comes
Recently, AT&T released an update to its Galaxy S6 and the Galaxy S6 Edge, that will take the two devices to Android 5.1.1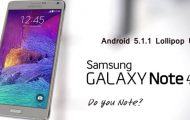 There is an exciting news for the Canadian Galaxy Note 4 users. A new firmware update is rolling out for the device at this moment.
With MX4 Meizu brings the best of everything. The former flagship phone from Meizu comes with a performance packed MediaTek processor,
A few days ago the US carrier Verizon, released the most awaited Android 5.1.1 update to its Galaxy Tab 4 LTE 8-incher and now we have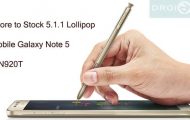 What more can you expect from the Note 5 that's equipped with one of the best screens, comes with a new hardware design and the
Its been a year that OnePlus One has launched and this device has claimed a good software support for itself throughout this period.