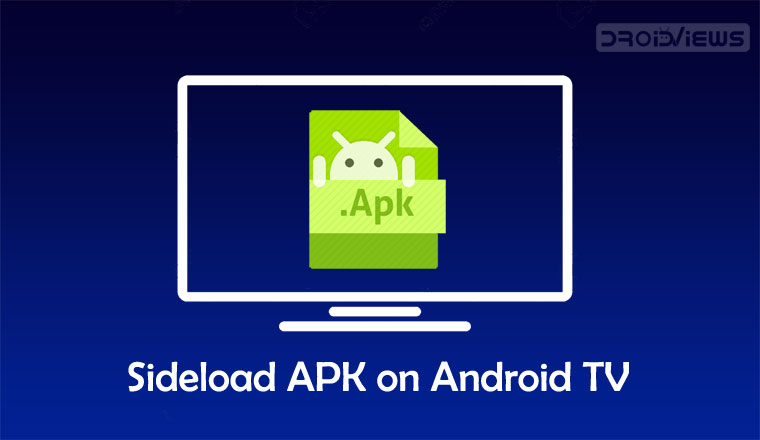 Smartphones have enhanced our life by bringing the vast domain of world wide web in our palm. Slowly the technology is expanding. We currently have smartwatches and other wearable devices. If you want to enjoy the same experience in your drawing room, apart from Smart speakers, Smart Android TV is the next best thing. In this tutorial, we'll see how we can sideload apps on Android TV.
Currently, major players in the industry like Xiaomi, Nvidia and many others have started launching Smart TV having the features of Android on a normal Television. These TVs cost approximately $100 and can stream high-quality 4k videos. However, there is a minor drawback. Play Store does not have enough applications that are compatible with these TVs.
But, for Android, we always have a back alley to do stuff. If the application you are looking for is not available on Play Store, you can still run it by sideloading. Sideloading apps is the way of installing an application which is not accessible via normal app stores like Google Play Store. The process is simple in Smartphones but a little bit complicated in Android TV. Let's get on with it.
Steps to Sideload Apps on Your Android TV
Allow APK Installation from Unknown Sources
First, you will need to enable your Android TV so that it can install apps from sources other than play store. Although this defensive feature is for preventing malicious apps from getting installed on your system, still if you download apps from a trusted third-party app store, you will be free from the tension of malicious files infecting your device.
Go to Menu
Scroll down to the bottom where you will find the settings icon.
Inside settings, navigate to "Security and Restrictions"
You will find the Unknown Sources option.
By default, it is off, turns it on just by a toggle.
A pop up will be displayed warning you about the threat, dismiss it and you are done.
Download the APK
You can do it either from your desktop or mobile.
Go to your trusted APK store where you frequently download apps which are not available at play store.
Search for the app you want and download it.
Upload the APK on a cloud platform like Google Drive or Dropbox which you can access later from your Android TV.
Don't Miss: Install Third-Party Apps as System Apps on Android
Installing ES File Explorer
Currently, Android TV does not support either Dropbox or Google Drive. To get the APK from your cloud storage, you will need ES File Explorer.
Go to Play Store from your Android TV
Search for ES File Explorer
Install it on your Android TV.
Installing the App
Coming to the final step, launch ES File Explorer.
Go to 'Network' from the menu on the left and select 'Cloud'.
You will find a 'New' button on the right. Click on it.
Select your preferred Cloud Storage platform where you uploaded the app installer.
Enter the credentials and click on the APK to begin downloading.
Once downloading is completed, you will get a pop-up.
Select "Install" from the pop up which will begin the installation of the app.
Launching Sideloaded Applications
Since sideloaded applications are not supported officially by Android TV, you will not be able to find them on the app launcher. However, there are 2 ways by which you can launch the sideloaded app.
The easy way
In the play store, you will find an app named "Sideload Launcher".
Install it on your Android TV.
Launch it from the launcher and there you will find a list of your sideloaded apps.
The Other Way
Go to settings
Select Apps
You will find a list of all the apps installed on your Android TV.
Find the app that you sideloaded.
Click on it and Select Open and there, your job is done.
Now that you have learned the process, sideloading the apps on TV won't be a problem. Enjoy the experience at your Android TV and do let us know if you have found any interesting app sideloaded on your TV.