A nice memory with someone special saved safely in the phone you love with all your heart. A photo or a video etched in the memory of you and your phone. Everything is fine. And then suddenly, one day, it gets lost! A nice memory with the special one lost forever. Could happen to the best of us.
You are feeling nostalgic thinking of all the good old days. You reach out to your phone to ring an old friend to whom you have not talked in a long time, only to find that his contact is lost! Poor thing, you!
If you have ever been in any of the situations above, it's one of the worst feelings ever. I've been there too, I know. Fortunately, we do have a solution for you today. And you wanna know what the best thing about this solution is? You don't have to code anything or go through a painful process of following endless steps in command prompt to get your data back. Nope!
You may also like: Droid PC Suite is the Ultimate Cross-Platform Android Toolkit
EaseUS MobiSaver for Android
Meet EaseUS MobiSaver for Android – the solution to all your data recovery needs. The recovery process through this software is amazingly simple. In a few clicks, you are all set and good to go!
Download
You can download a trial version of the software for free by visiting the link below:
Download EaseUS MobiSaver for Android
Though there is a trial version of this software, we recommend buying the full version to make full use of this software.
Installation and Setup
The installation is very, very basic. Run the setup file that you have downloaded from the above link and install the same. Just click 'Next' and agree to the 'Terms and condition' after reading and press 'install', as simple as that. One of the nice things I noticed is that, there are NO hidden plugins/freeware/internet explorer toolbars or any stuff of that sort. The package is very clean. Good job, very professional!
How to connect your phone to the software
Step 1: Start the software by double clicking the icon. You should see the below screen: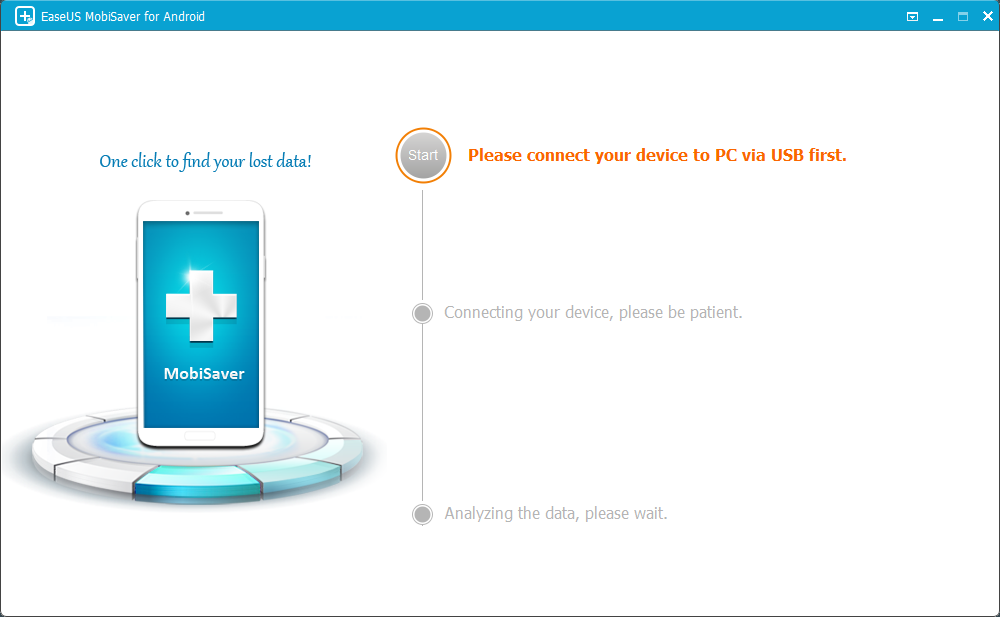 Step 2: Connect your phone via USB to your computer. You should see the following screen, click on the blue 'Start' button from there: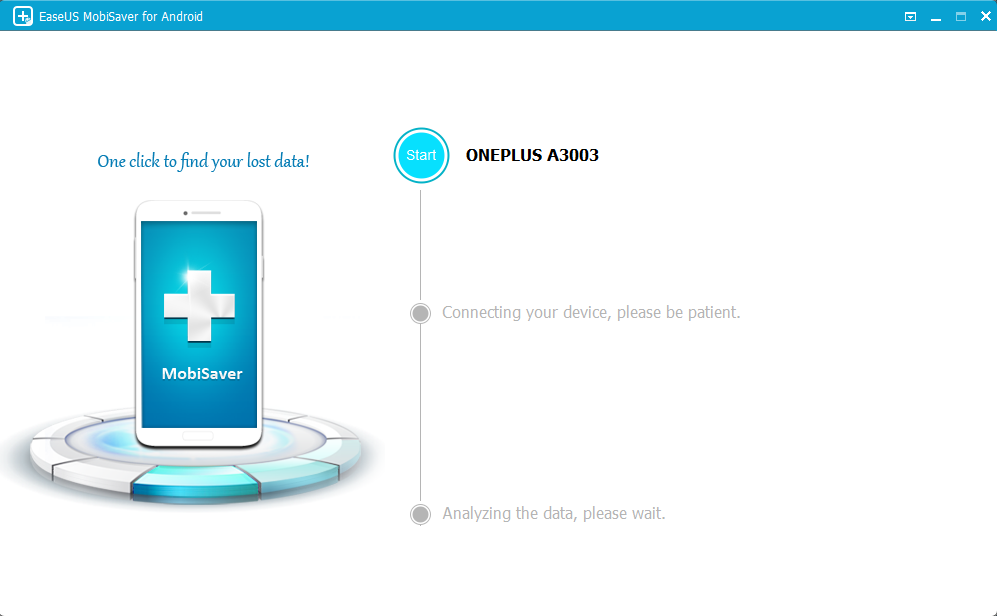 Step 3: In case, if you have not enabled 'USB Debugging' on your phone, you will be shown the below screen: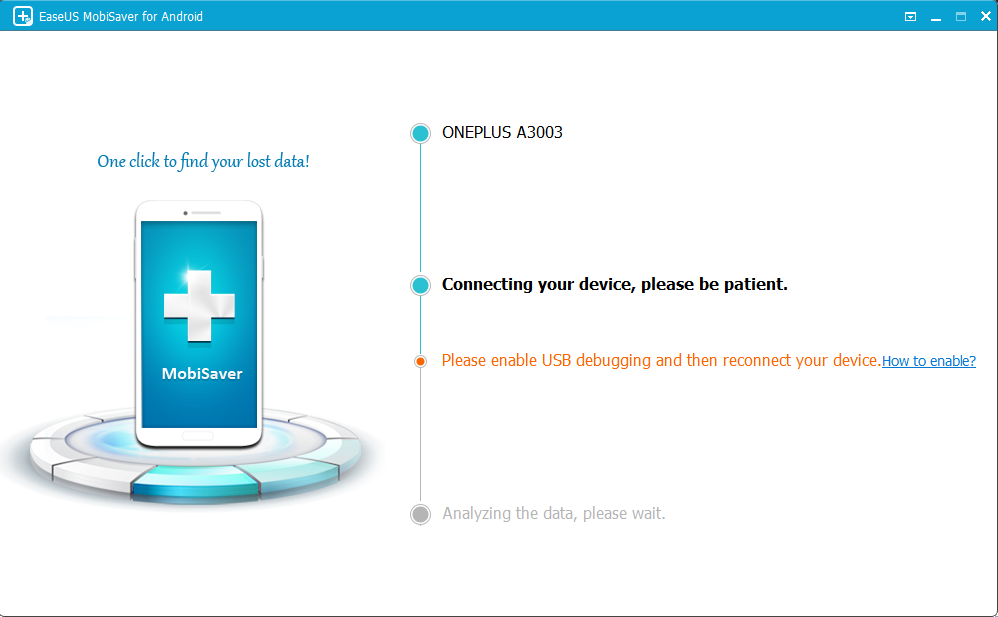 Step 4: Enable USB Debugging on your phone. Go to Setting > Developer Options > USB debugging and enable the same. You will get a confirmation dialog as below:
Press 'OK' to enable the USB debugging.
Step 5: Now, when you connect your phone, you should see the following screen: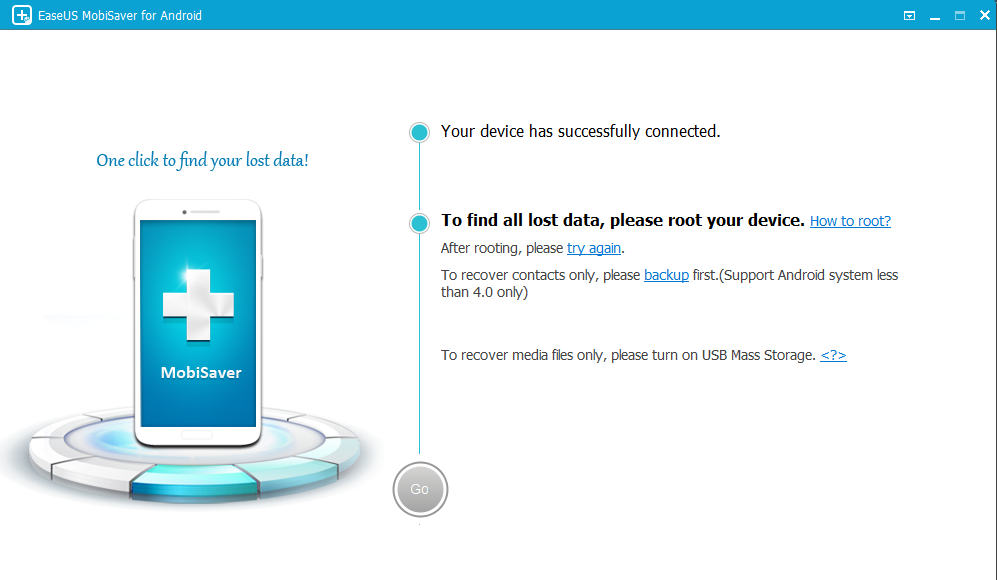 Note: As you can see above, to perform a full recovery you need root (which is fairly easy these days). Else, you will have to make to with recovering your contacts. At the time of writing this article, my phone is not rooted.
Step 6: Before proceeding any further, you will be needed to backup your phone. Click on the backup first link in blue.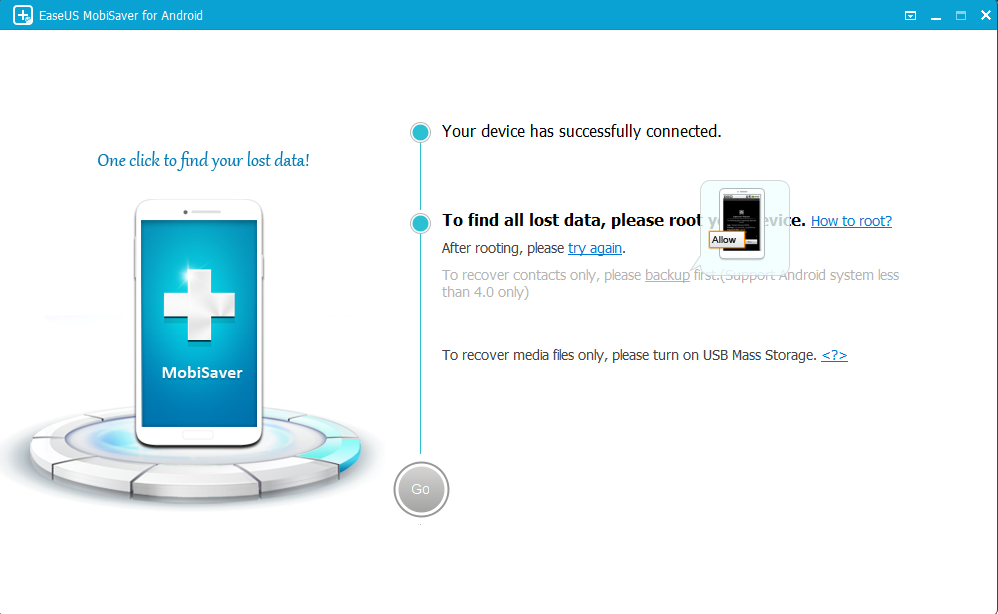 You will see the following screen in your phone:
Yes, the software makes use of the native android backup feature which is pretty neat if you ask me. You can enter a password to protect your backup or choose to ignore. Either way, press 'BACK UP MY DATA' and make sure that the process is complete.
Also read: 3 Apps That Can Help You Filter Your Screen's Blue Light
Once the backup process is complete, you will see the below screen on the software, on your desktop. Click on 'Go'.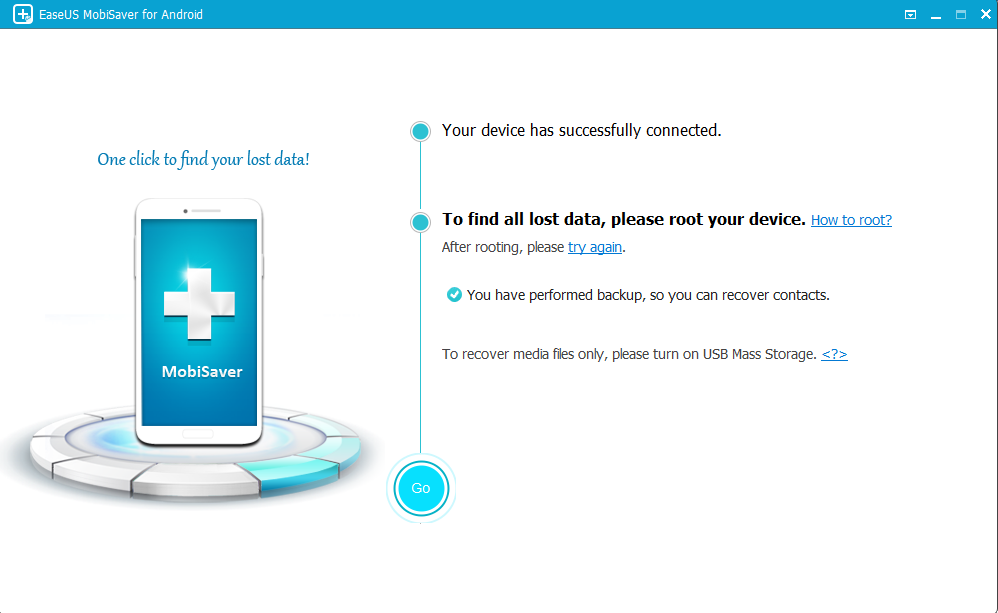 Now, the recovery process will start as displayed in the screen below: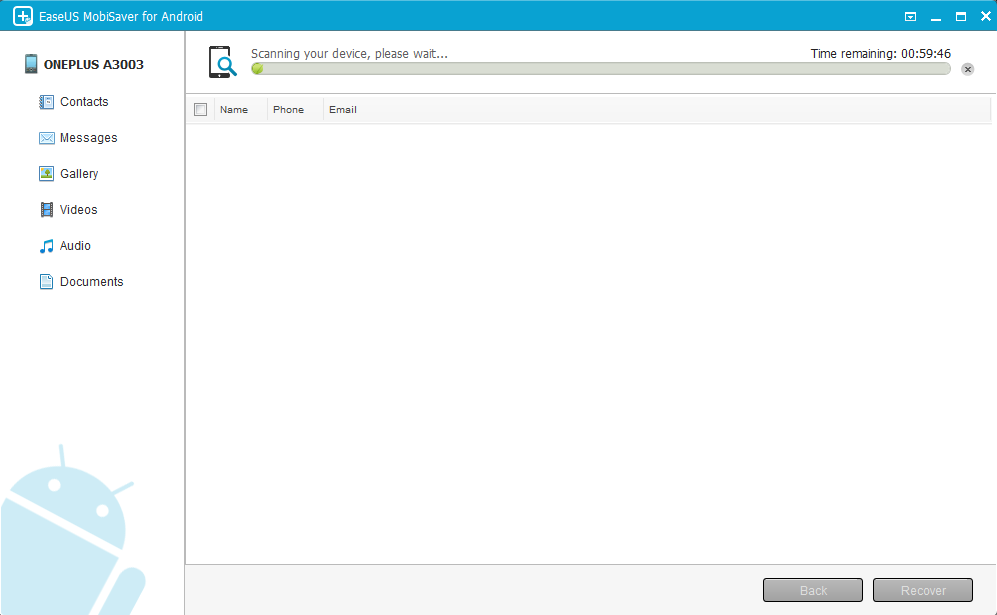 The Result
If you have any deleted contacts, they will be recovered and displayed. You can see an example of this below: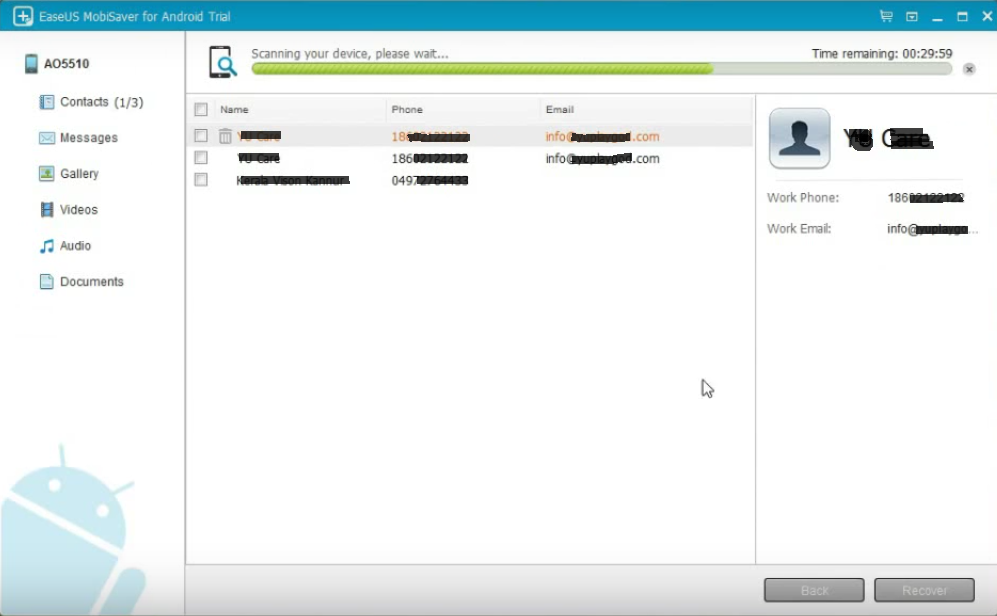 That was pretty easy, wasn't it? Please do keep in mind that, with the the trial version of the software you can only view the recovered files. To restore them, you need full version of the software, which you can buy from the below link:
Buy EaseUS MobiSaver for Android
The company that made this software EaseUS, also offers a bunch of other recovery programs for different platforms. Be sure to check out all their products by heading to their home page from the below link:
Did you try this one out yet? If not, go ahead and download the program, test it for yourself and let us know your thoughts in the comments below!