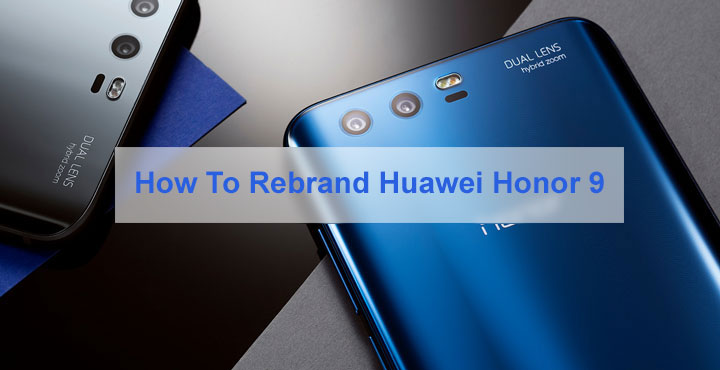 Rebranding your Android smartphone isn't something a lot of people consider. There aren't a lot of reasons for one to do so either. But there are times when rebranding makes sense. No, you can't magically change the branding that appears on the front or the back of your phone. But, you can install a firmware for your phone that does not belong to the region you belong to. This can obviously create issues, but most of the time regional firmware versions from OEMs are not very different from each other. This means you still enjoy the very same experience. In this tutorial, we're going to take a look at how you can rebrand your Huawei made Honor 9.
Requirements
Before you can rebrand your Honor 9, there are a few required conditions that your device should meet.
First of them would be an unlocked bootloader. You can get your unlock code from Huawei by visiting this link and clicking Unlock Bootloader. If you're not sure how exactly you can unlock the bootloader on your Honor 9, you can refer to our Honor 9 Bootloader unlocking guide.
Next, you will need a custom recovery such as TWRP installed on your device. You can find the recovery image along with a detailed tutorial to install it in our Honor 9 bootloader unlock tutorial linked above.
Make sure you have enabled USB Debugging and OEM Unlock in Developer options. If you were able to unlock your bootloader, these will most probably be toggled on anyways.
The process described below will wipe your data clean so make sure you have everything backed up in a safe place. You have been warned.
Downloads
Steps to Rebrand Huawei Honor 9
Download the HWOTA.zip on your computer from the download link above and extract the HWOTA folder.
Unless you're a Russian, or happen to know Russian, also download the hwota_sh.zip file. Extract the hwota.sh from the zip and move it to the HWOTA folder. Choose to replace the original file when prompted.
Download the EU firmware provided in the download section or download a firmware for the region to which you want to rebrand your Honor 9 to using Firmware finder. If you're not comfortable using the PC version, you can use the simple-to-use Android app as well. 
Huawei firmware files usually contain three zip files. Rename these zip files as shown below.
– update_data_full_public .zip to update_data_public .zip 
– update_full _… .zip to update_all_hw .zip
–Leave the file named update.zip as it is.
Move the three files in the Update folder inside HWOTA.
Power your Honor 9 off and connect it to your PC via a USB cable while holding the Volume Down button. This will boot your phone into fastboot mode.
Now launch the update.bat file in the HWOTA folder and follow the instructions.
After the rebranding is complete, reboot your phone into the recovery mode and wipe all data, including the internal storage.