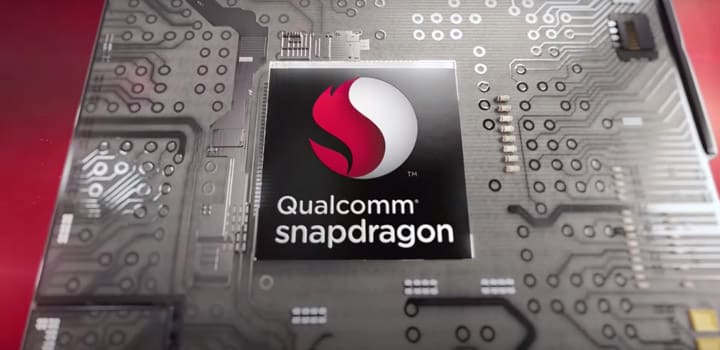 Qualcomm has already announced its upcoming Snapdragon 820 processor last month. However, Qualcomm has not revealed all of its SoC (system-on-chip) and the company is periodic about its revelations. This time, the most popular mobile device chipset maker company has revealed the most vital SoC and that is, its Qualcomm Kryo CPU. With the Snapdragon 820, Qualcomm Technologies has introduced Qualcomm Kryo that has been designed to provide innovative user experiences for premium-tier mobile devices in order to handle increasing computing requirements that users demand.
Qualcomm Kryo is the company's first custom-designed 64-bit quad-core CPU. Kryo is tightly integrated with the Adreno 530 GPU and Hexagon 680 DSP and is designed for high-performance mobile computing. It also features latest in multimedia and connectivity. Kryo is now a successor to the Krait CPU, which powers the popular Snapdragon 800, 801, and 805 processors from Qualcomm.
Kryo is being manufactured on the latest 14nm FinFET technology and is designed to reach speeds of up to 2.2 GHz. Qualcomm claims that, with Kryo CPU and Snapdragon 820, you can expect up to 2 times the performance and power efficiency as compared to its forerunner, Snapdragon 810 processor.
The CPU belongs to the most vital cores on the modern SoC and is key to the speed and performance of the entire processor. Qualcomm has always implemented heterogeneous computing system, which means the ability to combine different functional cores of the system-on-chip (SoC), like the CPU, GPU and DSP cores, for all its processors. The company has custom designed each core of its upcoming Snapdragon 820, to achieve higher efficiency. This way all the system-on-chip work together more effectively as a comprehensive system with other on-board components.
Snapdragon 820 has been designed with efficiency throughout, with increased performance and longer battery life being the major features of the processor. With Krait CPU being introduced to us, Qualcomm will surely make the upcoming devices faster, power efficient and highly optimized for better performance.