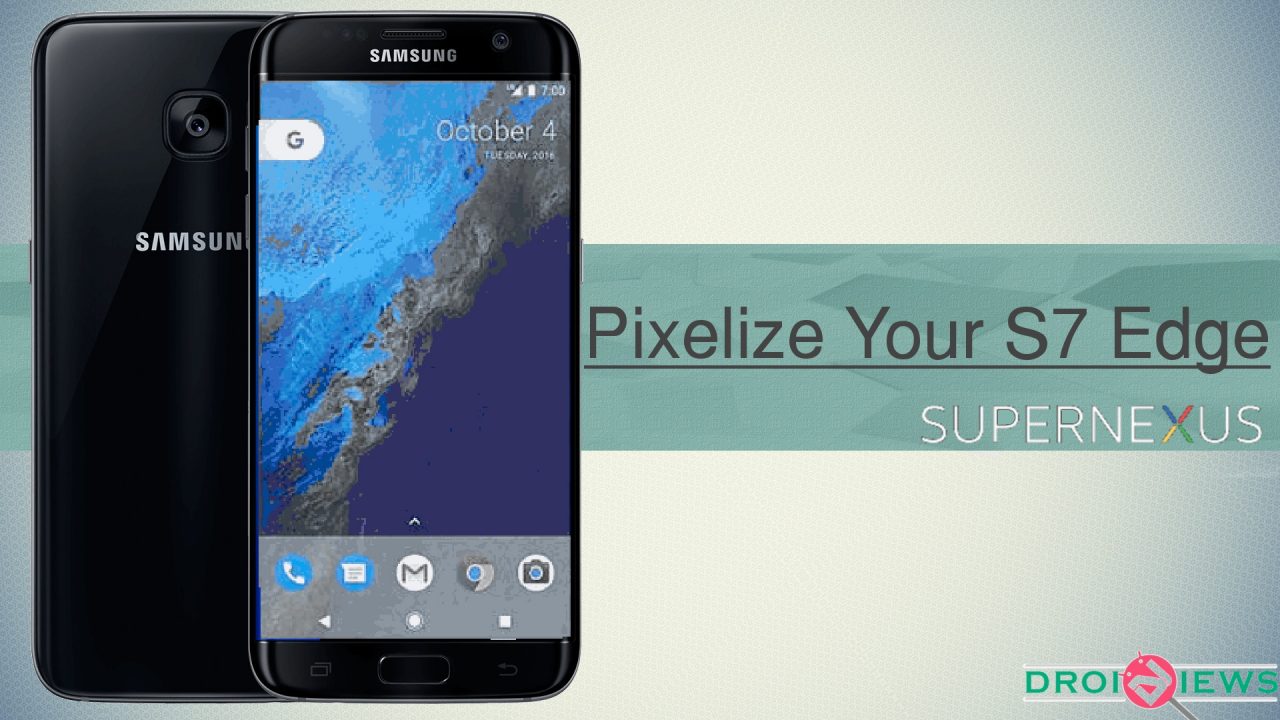 Has anyone ever imagined what would happen if a device with hardware as powerful, sleek and unique as Samsung Galaxy S7 edge be combined with the best software that is of Google Pixel? No problem if you haven't. It would lead the users to the best custom Android device. Yes, we are talking about Super Nexus, the ultimate stock android experience. Thanks to angelo27093 for making this imagination come true, DroidViews highly appreciates his work.
The Pixel ROM (Super Nexus) has been recently released for the Samsung Galaxy S7 Edge and it's called Note 7 Google Pixel Edition ROM. It is the smallest Pixel ROM only 1.40 GB in size. Based on N930FXX1BPIA latest stock ROM, this ROM is fully Debloated and Deodexed. The ROM is fully ported from the Galaxy Note 7 and possess an OTA Updater with same day rebase that is fast updates. One aspect which I love about this ROM is that it is highly debloated and optimized for the system.
The Note 7 Google Pixel Edition ROM is pre-rooted that means it comes with SuperSU pre-installed. Another good thing is, it's De-KNOXed. Talking about the software it has the Google Pixel's features (including Google Assistant) and Google Pixel's look and feels.
Warning:
Don't hold me responsible for your dead SD cards, bricked devices or boot loops. Take some responsibility and use at your own risk. Please do some research before flashing the ROM and for further help or assistance get in touch with us in the comments section below.
Note:
Download the bootloader and modem before installing the ROM, you will have to flash these files using Odin. The file will have a bootloader, modem and a new TWRP for the S7 edge. Not sure how to do it check these (Link 1 and Link 2) links out, they may help.
Steps to Install Note 7 Google Pixel Edition ROM on S7 Edge
Download the latest Pixel ROM for S7 Edge.
Place the downloaded file on your SD card.
Reboot into recovery (To do so hold volume up + home +power until S7 boot logo).
From recovery select Wipe.
Then, select advanced wipe and check all the boxes (except for Internal Storage and SD-Card).
After that, wipe them by swiping using the slider below.
Then, go back to the main menu.
Now, click on install and select the ROM you downloaded earlier and swipe right to install it.
Wait until processes are completed.
Finally, reboot into the system from TWRP.
Note- First boot may take up to 6 minutes. Have patience and don't interrupt the process.
Nope, that's not the end of the story. Unfortunately, this ROM doesn't come with Google Assistant enabled. Good news is that we are gonna tell how to enable that. This ROM comes pre-installed with Xposed Framework so this won't take much time. So, let's get right into it.
Steps to Enable Google Assistant
Open Xposed on your device.
Look for Google Assistant Enabler plugin and enable it.
Then, reboot your device.
After reboot completes, hold the home button (it will say Google).
Then, from there enable Google Assistant.
Screenshots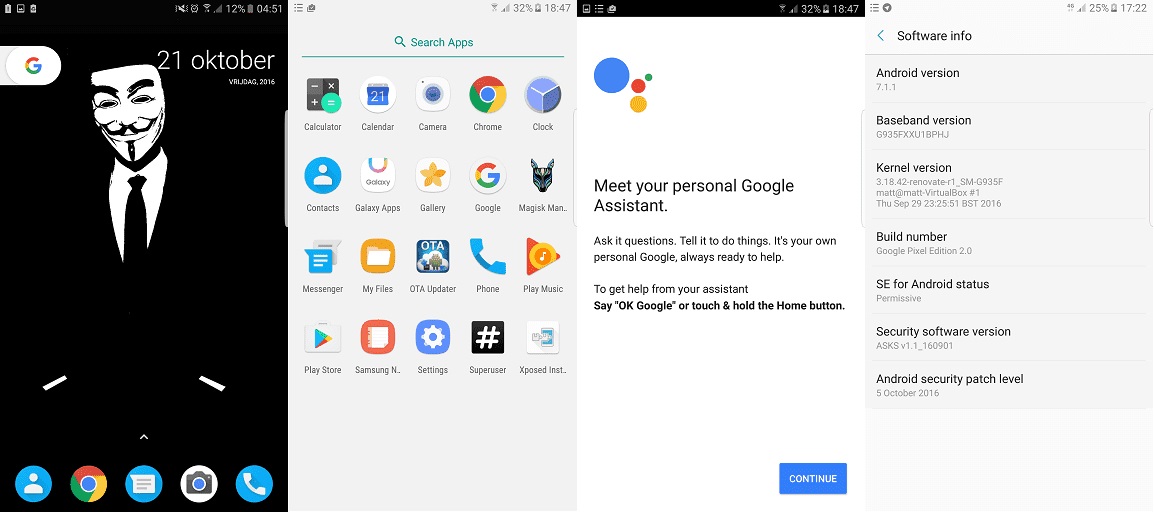 That was it. Now completed. Enjoy your new Super Nexus ROM with Super features. However, it is to be noted that this ROM is based on Marshmallow and not Nougat and is still in testing that is the beta phase. For more information check this out. If you have any queries related to this post, be sure to let us know in the comments section below. We will be happy to help.