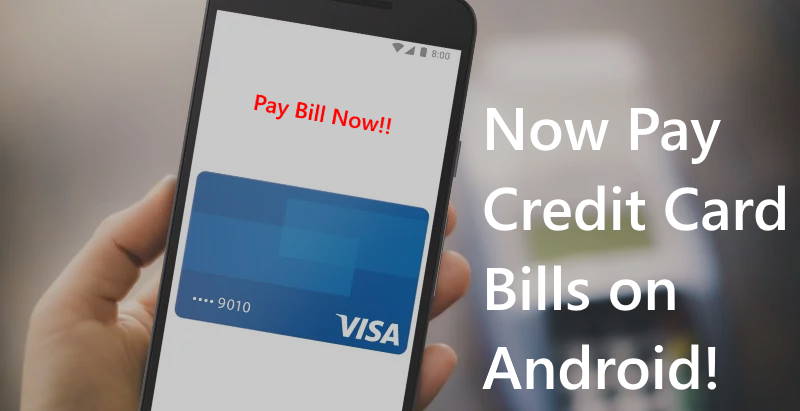 Time is continuously changing and so does the technology. In the past few decades, we have experienced some drastic changes, especially in the technological field. In the same vein, the payment methods have also changed over the years. Nowadays we make use of credit cards for paying all our bills. However, one of the major things to remember if we are using credit cards is to clear the dues on time. After a limited time period when the credit card statement is generated, the bank sends us a message to pay the credit card bill. But there's good news for you as now you can pay these bills directly from your Android smartphone!
If somehow we fail to track expenses and payment on time, then we have to make late payment with some associated interest. So, if we want to avoid making extra payments for our simple faults we must pay these bills within the given time. However, there are several ways of paying your credit card bills, people still look for alternatives. This is because users might find these ways quite complicated. In this article, we are going to see some of the ways to pay credit card bills on Android. And you will also enjoy some cash back or other discount offers whenever you pay a bill online.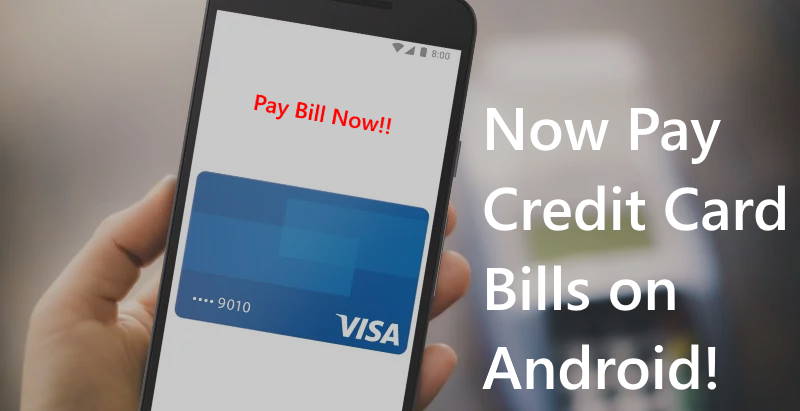 Those days are gone when you have to struggle to pay a credit card bill. Loggin into internet banking and whatnot. Now it is easier than ever to pay credit card bills on Android. And with these, you can save and manage your saving goals easier. The process is much simpler, quick and secure! Here are some methods by which you can pay your bills using your smartphone.
Paying Credit Card Bills Using Phonepe
Phonepe is a UPI app using which you can pay bills, send or receive money, recharge your mobile and so much more. It is, in fact, one of the leading UPI apps in India. However, you can also pay your credit card bills effortlessly with the Phonepe app itself. Just follow the steps below to make credit bill payments sitting at the comfort of your home.
Open your Phonepe account and click on the credit card icon under the Recharge & Pay Bills section.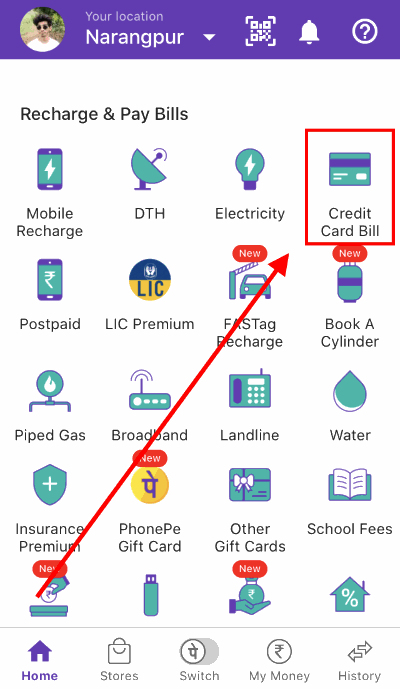 Choose your credit card provider (Visa, Mastercard, Rupay, etc). You can also select from saved cards if you have already added one.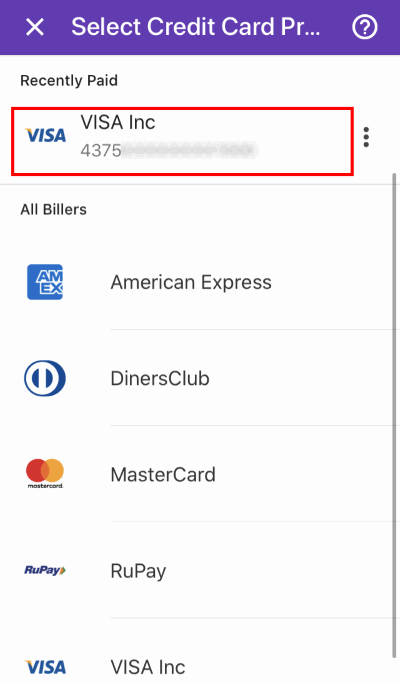 Carefully enter your credit card number and click on the Confirm button.
Enter the amount you need to pay. Finally, click on the PAY BILL option to complete making your payment.
Paying Credit Card Bills Using Paytm
Paytm is a very popular mobile wallet app. It lets you make instant payments like mobile recharge, pay shopping bills, electricity bills, etc. Paytm also provides an option to pay your credit card bills as well. Check out the steps below to complete making your payment through Paytm.
Open your Paytm app and tap on the credit card icon on the welcome page.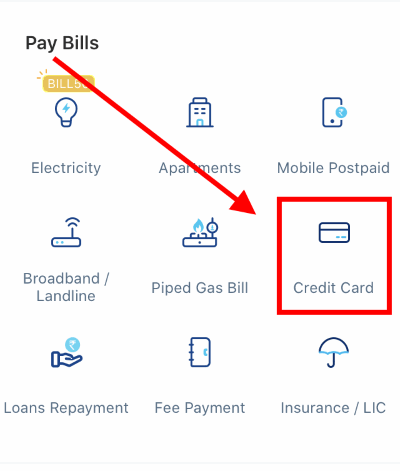 Enter your credit card number. You can also choose from the saved cards. Select your bank in case it fails to auto-detect.
Enter the amount to be paid. Click on the Proceed button to move to the next step.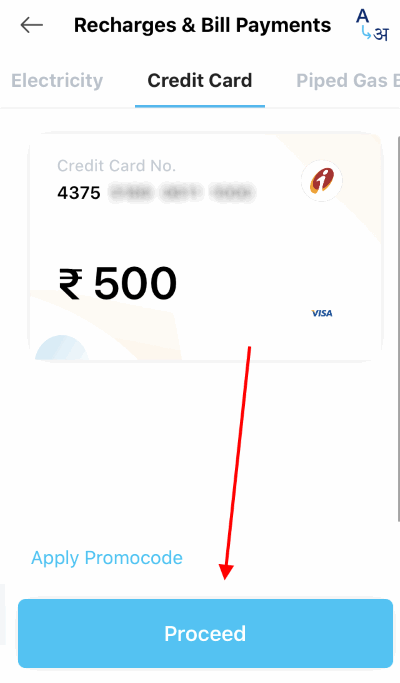 Confirm your payment and tick on the Paytm payment bank account.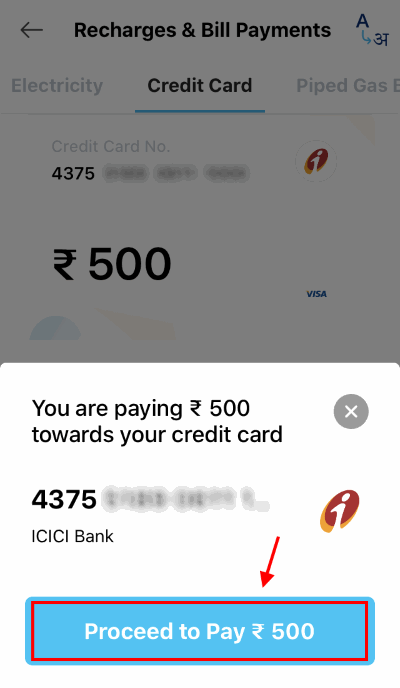 Enter your Paytm password and hit the Pay Now button.
Paying Credit Card Bills Using Google Pay
Google Pay is a great UPI app that lets you send & receive money and also make several payments. If you have an account with the ICICI bank then you can easily make your credit card bill payments using Google Pay too. Follow the steps below to do so:
Also read: How to Set Up and Use Google Pay for Faster Payments
Open your Google Pay account and click on the New Payment option.
Next, click on the UPI or QR option.
Enter your credit card number in the following format (ccpay.[your 16-digit credit card number]@icici).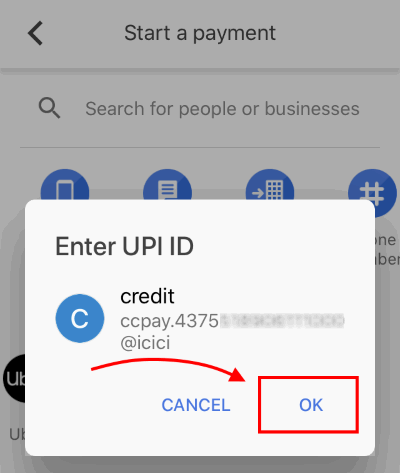 A new transaction window will open. Click on the Pay button and enter the amount to be paid.
Click on the Proceed To Pay button and you are done.
Wrapping Up
If you have come so far by now, we hope this article was helpful enough to clear all your doubts. In case you're using a rooted smartphone, then you can still use Google Pay on rooted Android devices to pay your credit card bills. Also note that if you are holding an account with the ICICI bank, then you can pay your credit card bills from all UPI apps. I hope you have saved time and efforts for paying your bill son time 🙂
Read Next: Google Pay vs Samsung Pay – A Detailed Comparison