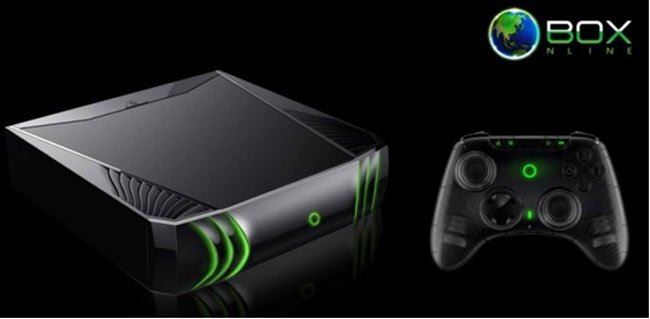 Amongst the myriad of impressive new technologies sported at this months CES 2015 event in Las Vegas was the OBox. This new console device, developed by Chinese tech company 'Snail', is set to be introduced into the gaming market in the near future and it looks like it's going to have a positive impact for both home and mobile gamers. Fundamentally the OBox is one of a new breed of console that will allow you to play Android games.
The console is hoping to become a low-cost and attractive new option in the market that will appeal to a varied selection of players and users. Of course for a system that relies heavily on the quality and quantity of its playable games being maintained and hosted by a third-party could be seen to be quite a risky prospect, particularly as the new console also offers a 3D option.
The Obox will be able to render Android-based games into 3D without the need for an unflattering pair of compatible 3D glasses, much like that of the Nintendo 3DS. Something that Snail believes they can achieve without the original developers of the games needing to carry out any extra work themselves. Just how well that will work across the cross-sectioned catalog of Android titles is unknown at this stage. But we can't simply assume that this will be a flawless conversion across the board.
Puzzle and casino games such as Royal Vegas Online slots should be able to be rendered in 3D without too many issues thanks to its simplicity in design and colour. However, visually speedier games, such as the popular racing game 'Asphalt 8: Airborne' or 'Nitro Nation Racing' may struggle somewhat with the conversion due to the pace of the gameplay and quickness of the on-screen graphics.
The console will be released as both a standard home console, around the size of the current Xbox One (no surprise there), as well as in a portable handheld format. The OBox W3D will be the accompanying device to the main console and feature all the same promised features but with the added bonus of being able to carry it around with you.
There's little information about an actual cost for either device or when we can expect to see this shipping to outlets. However, as some of you may have already picked up on, the consoles design, controller and even the device name itself does appear to be suspiciously reminiscent of another popular gaming device out there.