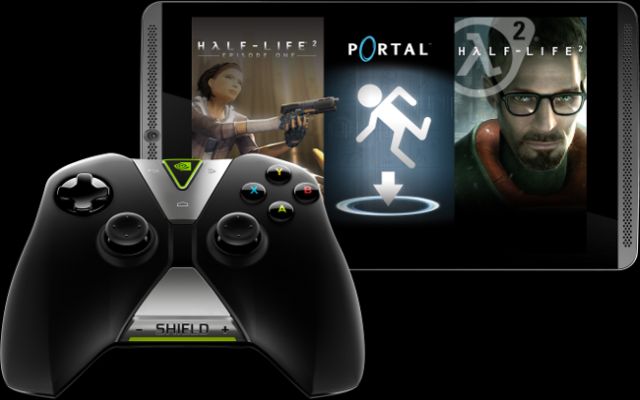 The Android Lollipop upgrade for most 'other' OEMs is yet to begin, and the 'other' reference here obviously excludes Nexus and Moto phones. This time around, things are surely starting to look up when it comes to the device manufacturers' enthusiasm regarding updates. But we are still just being spoon-fed with teasers, early build previews et al. NVIDIA though, seems to have taken a cue from its customers.
The company has announced in an official blog post a couple of days earlier, that the Android Lollipop update for its NVIDIA Shield Tablet will start rolling out from the 18th of this month. Well yes, that means it'll be starting from tomorrow!
The NVIDIA Shield is among the most powerful Android devices out there when it comes to the silicon under its hood. And since it's NVIDIA we are talking about here, the Shield tablet was built from ground up to cater to hardcore gaming nerds. The CPU-GPU combination of the Shield tablet is identical to only one device, and that is the latest Nexus 9 we have been drooling over.
Coming back to the update, we are witnessing a set trend here– devices running the pure, unadulterated version of Android are getting the Lollipop update considerably quicker than their skinned counterparts. The NVIDIA Shield tablet is no different in this respect and has benefitted from the fact that it runs Android OS in its pure form except for a few exclusive apps and customizations here and there.
NVIDIA has said in the blog post that you won't only get the performance enhancements and material design tweaks that Android Lollipop brings with this update; but would also get a goodies bundle. This update will bring along a major update to the painting software Dabbler which has now been updated to Google's material design guidelines. And gaming enthusiasts are in for a treat with 'Half-Life 2: Episode One' coming exclusively to their devices — a first for any mobile device.
NVIDIA is also introducing a game-streaming service called GRID which can stream some of the most popular PC Game titles to your Shield device! All this along with the usual Lollipop sweetness, and we surely ought to give credit where its due for bringing the update this quick along with distinguishing features.
Okay then, keep your device all charged-up before you get to downloading this update!