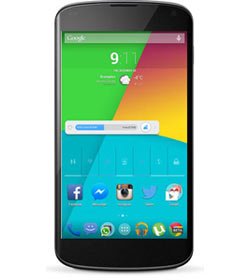 If you have a rooted Nexus 4 with a custom recovery present on it, it'll really be a wise decision to find a good custom ROM for it so that you might get the best possible performance out of your device. To make things simpler for you, we keep hunting for good ROMs and share them some of the best with you. Today, we'll take a look at the Dirty Unicorns Rom for Nexus 4.
Dirty Unicorns has a new ROM out for the Nexus 4. It is based on the Android version KitKat 4.4.2. It comes jam-packed with features such as status bar mods, dpi, and a transparent lock screen setting which makes the lock screen appear nicer.
This ROM gave a fair amount of battery life that would be expected for a normal days usage. I got about 14 hours and 8 minutes, and about 3 hours and 22 minutes on screen time. Does not come with many performance tweaks as other ROMs but performs really well, and is buttery smooth.
Another cool feature that I enjoyed about this ROM is you have the option to disable the battery status on the status bar and instead is displayed across the bottom of the screen as a white line. Definitely recommend checking out this ROM!