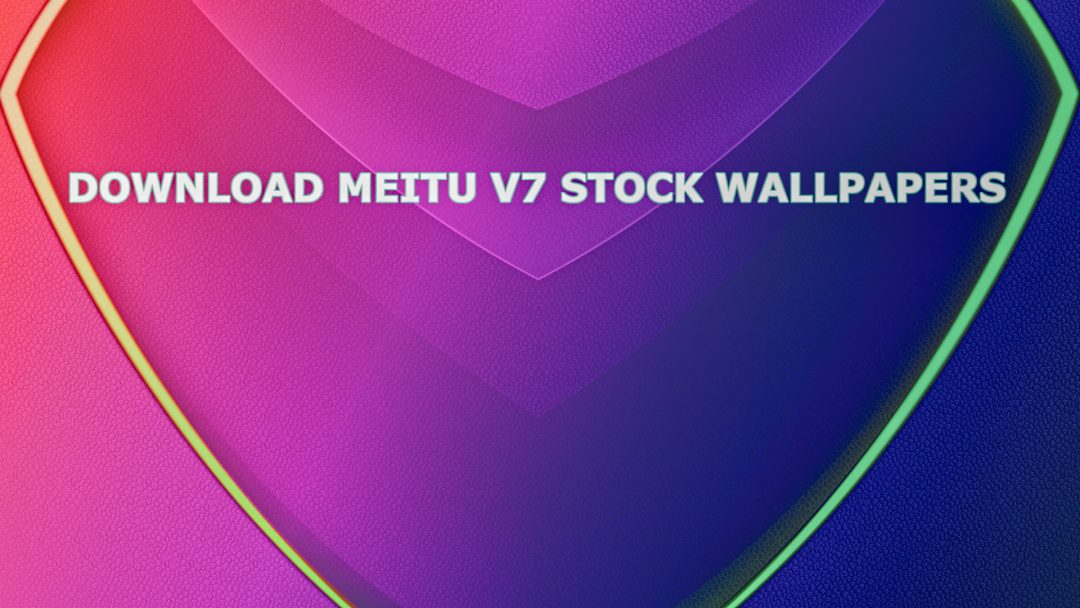 The Meitu V7 wallpapers are finally out in Full HD quality with a resolution of 1080p. We got all 12 stock wallpapers from the device packed in a zip file for you. Check them out and download the wallpapers from below.
Meitu V7 is yet another Chinese smartphone floating in the market. The existence of the V7 is proof that Meitu is trying hard to get peoples' attention. I wouldn't have said so. However, their dramatized and amplified commercial makes it evident that the V7 is trying to showcase something it is not. I would highly suggest watching that commercial if you haven't already. On seeing the camera features in the commercial I got transported to a different era. Nevertheless, we aren't here to talk about what is correct and what is not. Since like other phones Meitu V7 has a display it also means it has stock wallpapers. We are here just for that.
The zip file consists of 12 Meitu V7 wallpapers of 1080 x 2248 px resolution. The aspect ratio of these wallpapers is 18:9.
Meitu V7 Details
Design
Design-wise the Meitu V7 is different from any other smartphone available in the market right now. The top and bottom have protruded edges creating a V-Shape design that looks oblique however go in sync with its name. The V7 sports a 6.21-inch display accompanied by the thick V-Shaped bezels at both sides. The resolution of this AMOLED display is 1080 x 2280 px which is enough for most users.
On the rear side, things look a bit weird with a 12 + 8 MegaPixel sensor and dual-LED flash. Front cameras include three sensors. First one is a 12 MegaPixel sensor useful in low light scenarios. Second is a 20 MegaPixel sensor capable of taking ultra-wide shots. Finally, an 8 MegaPixel sensor for additional depth calculation and bokeh effect.
Specifications
The device is being powered by a Qualcomm SnapDragon 845 accompanied by 8 GB of RAM and 128 GB of Internal Storage. The Meitu V7 is fueled by a 3500 mAh battery enough to carry users throughout the day. The best part it comes with Android 9.0 Pie out of the box.
Availability
The Meitu V7 is available in two standard options, Cabernet Orange and Green Dream. There is also a premium version of this device, the Tonino Lamborghini Edition. The premium version has a leather finish and metal build construction that provides better durability over the standard options.
Meitu V7 Wallpapers
There are a total of 12 stock wallpapers for the Meitu V7. All of them are displayed in the gallery below. The first ten wallpapers are abstract followed by the 2 premium edition Tonino Lamborghini wallpapers. The resolution of these wallpapers are in their original size is 1080 x 2248 px. The aspect ratio for these wallpapers is 18:9 the norm of smartphone displays in 2019.
In the end, the wallpapers shown below are scaled-down versions created to give you a look at the original wallpapers. For full resolution wallpapers, download from the link below.
Download Links
Download Meitu V7 stock wallpapers in original resolution by clicking on the link below.
Interested in more stock wallpapers? Download from the following wallpaper packs: