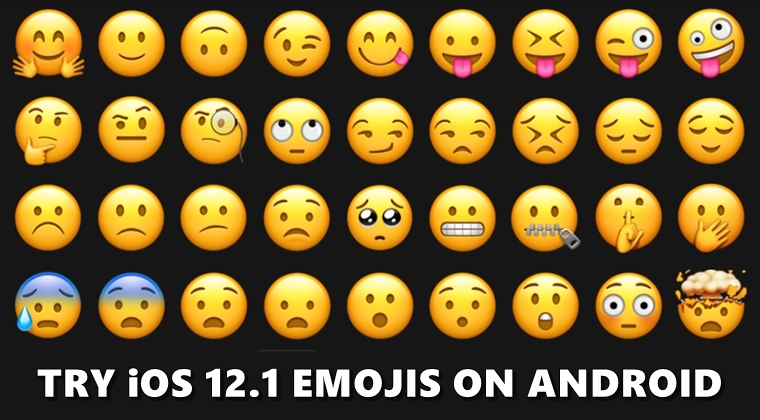 Emojis are a perfect way to convey your feelings without uttering a single word. And they are getting regularly updated with tons of new ones. Even recently, WhatsApp got an addition of 74 new emojis. Although I am a frequent user of these emojis, yet my personal opinion always stood that iOS has an upper hand when it comes to the UI front. And if you sail in the same boat as me, well there is some good news for you. If you have a rooted Android device, you could try out the iOS 12.1 Emojis on your Android device. Here are the required steps for the same. On that note, do check out 17 must-have Magisk modules for your Android device.
Install the iOS 12.1 Emoji Set on Android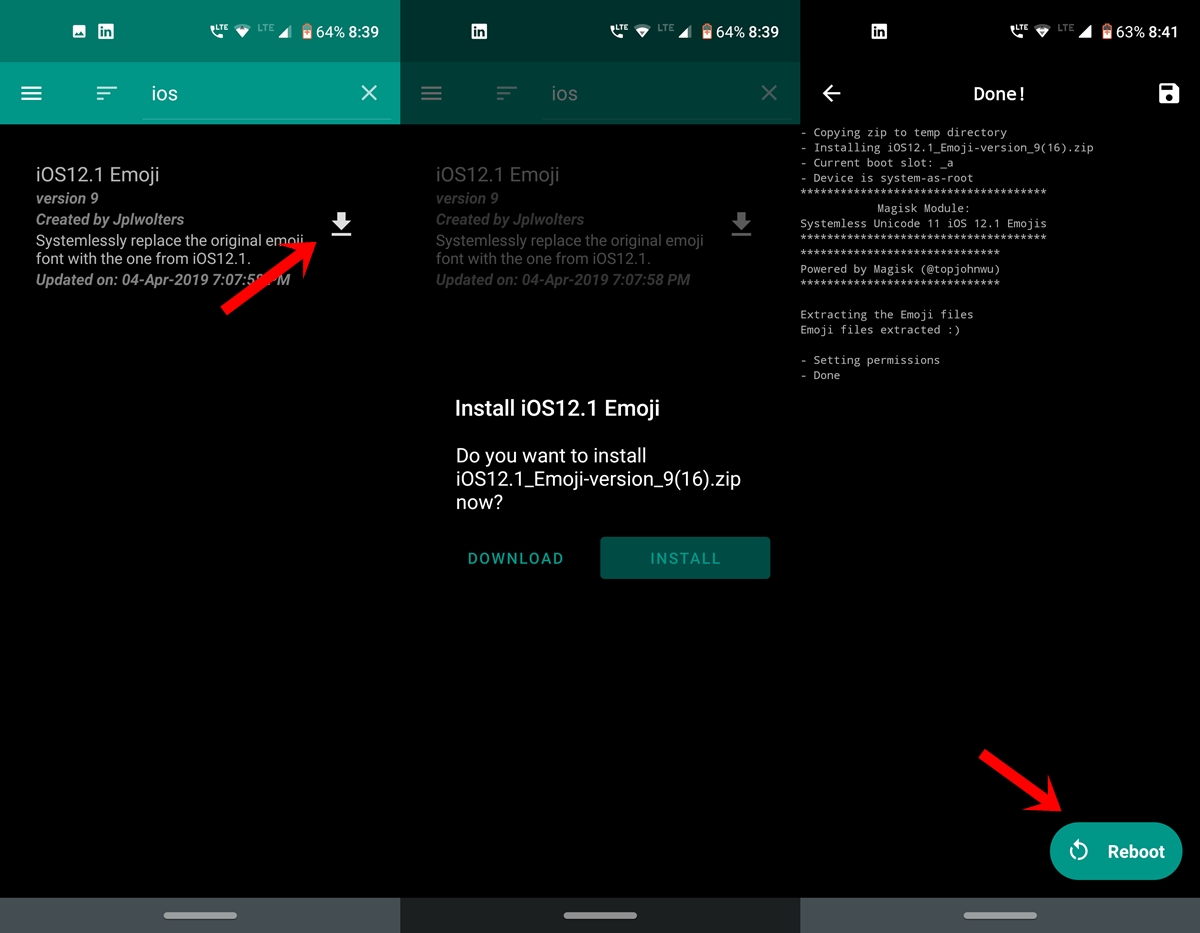 Head over to the

Magisk Manager

app

on your Android device.

Tap on the hamburger icon and go to the Downloads section.
Now search for the iOS12.1 Emoji module on your Android device. Next, tap on the download icon and choose Install from the confirmation box.

The module is around 77MB in size, so it might take a little while to get downloaded on your device.

Once it does, you will have to reboot your device once. Tap on Reboot to do so.
That's it. You have successfully installed the iOS 12.1 Emojis on your rooted Android device. In this guide, we have tried out the emoji on the default keyboard app that ships with many Android devices, i.e. Gboard. And it works perfectly fine. However, if you are trying it on some other keyboard app, do share your experiences in the comments section below. Moreover, if you ever wish to get back the default Android emoji set, head over to the below instructions.
Get back to the Old Android Emoji Set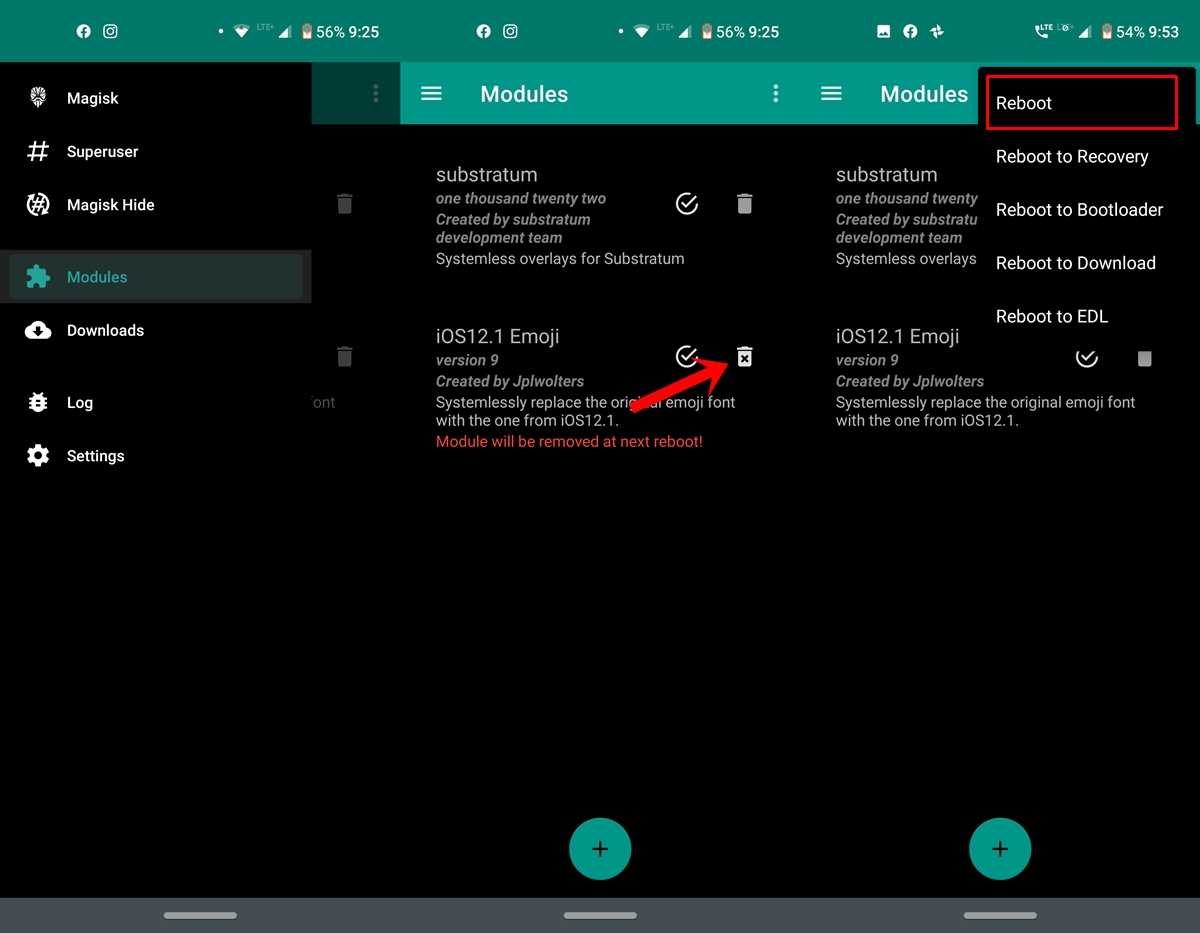 Open the Magisk Manager app and tap on the hamburger icon.
Head over to the Modules section, It will show the list of all the installed emojis.
Now tap on the Delete icon and reboot your device.
You could restart your device right from the app itself. To do so, tap on the overflow icon and select Reboot. Once you restart your device, iOS 12.1 Emoji module will be uninstalled from your Android device and you will get back the default emoji set. Moreover, if you want an iOS style makeover for your Android device, then download these iOS 13 stock wallpapers right away.
With that, we conclude this guide on how to install iOS 12.1 Emoji on rooted Android devices. Do let us know what do you think of these emojis. Are they indeed better than their Android counterpart or are you satisfied with the default one? Drop-in your views in the comments section below.
Read next: 50 Best Root Apps for Android Devices