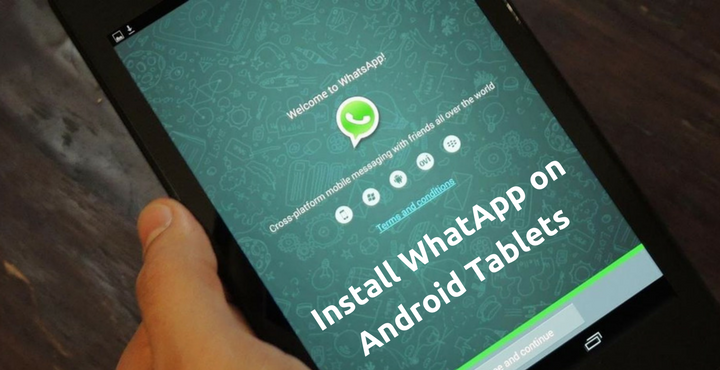 WhatsApp is the most used messaging app on the planet. There are approximately 1.2 Billion active users in WhatsApp right now. Note that, it's not the total installed count, but the number of people who actually use the app daily. Which means, every 1 in 6 human beings on Earth are using WhatsApp every single day. For an app of this stature, it is a shame that you (officially) cannot use the app on tablet devices. But we have a workaround, and in this article, we will let you know how you can easily install WhatsApp on tablet devices.
Don't miss: 5 Best Maths Apps for Android
How to Install WhatsApp on Android Tablet Devices:
Step 1: Enable Unknown Sources: Go to Settings > Security > Unknown Sources and make sure this option is enabled. This helps in installing apps from sources other than Google Play Store.
Step 2: Since your device is a tablet device, WhatsApp is officially not supported. As the app will not be displayed for tablets in Google Play Store, download the latest version of the app by visiting this link: Download WhatsApp APK
Step 3: Place the downloaded APK file in your tablet's memory.
Step 4: Open your favorite file manager and navigate to the folder where you placed the downloaded file. Tap on it. Choose 'Install' to install the same.
Step 5: Open the app after it is successfully installed. The app will ask for your phone number. Enter your phone number as usual and wait for the verification code to arrive. The verification code will be sent to your phone where the SIM card is present.
Also read: Today Weather Forecast – The Most Beautiful Weather App Ever
Step 6: Enter the received verification code in your Android tablet and confirm the same. The code will be successfully verified. In case, if you have not received the verification code, proceed to Step 7.
Step 7: As your device is without a SIM card (slot), sometimes the app won't be able to receive the verification code automatically and if the app disables the area where the verification code is supposed to be entered, wait for five minutes. In five minutes, WhatsApp will show you another option of 'Voice verification.' Choose this option. You will receive a call to your phone number, directly from WhatsApp where you will be told the Verification code.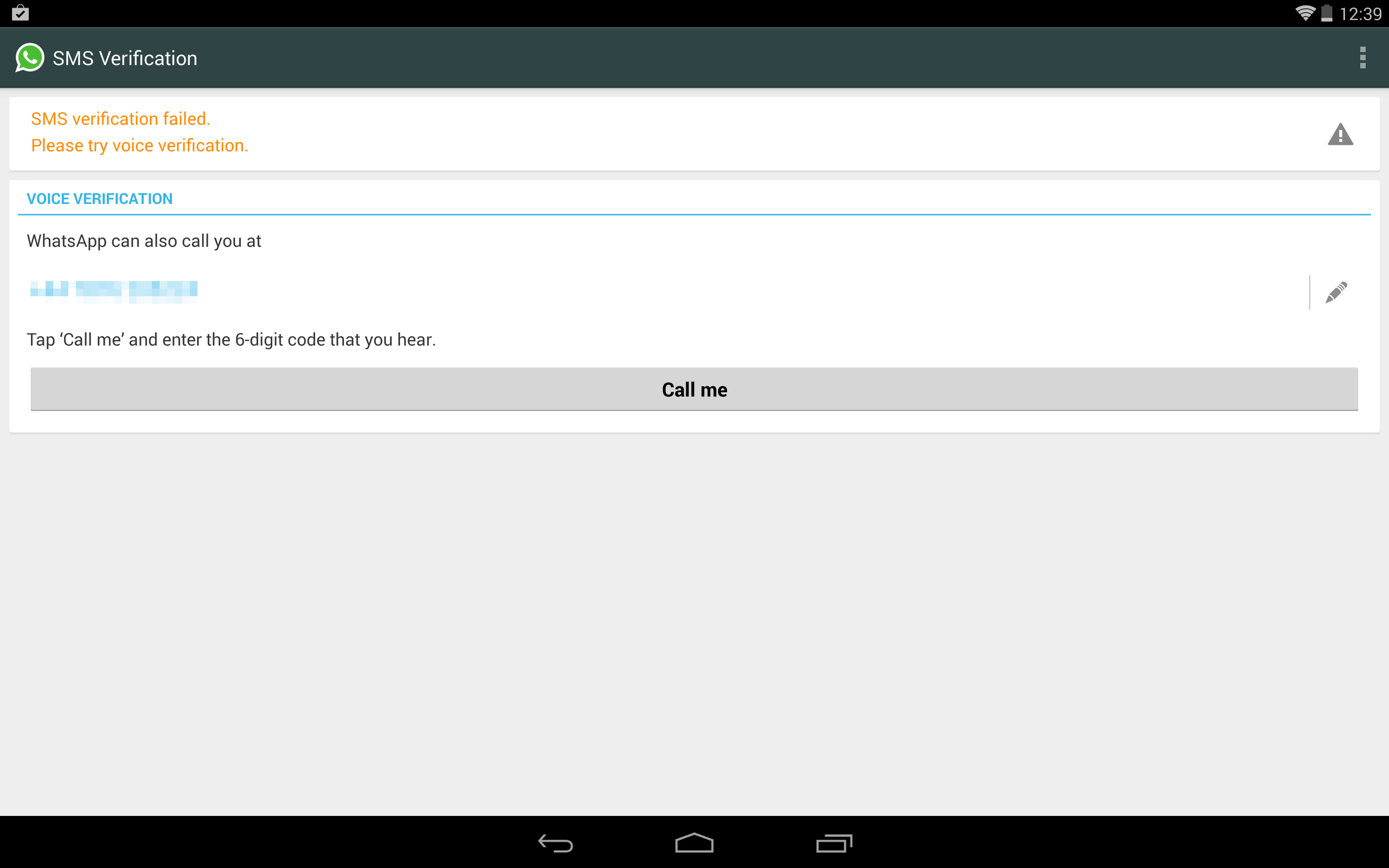 Step 8: Now the area to enter the verification code will be enabled for you. Type in the code you received over the call and verify successfully.
All righty, now you have working WhatsApp app on your Android tablet. Chat your heart away!
Must read: 5 Types of Apps You Should Stop Using Right Now
If you encounter any kind of issue in the above installation, do drop a comment below and we will look into it!