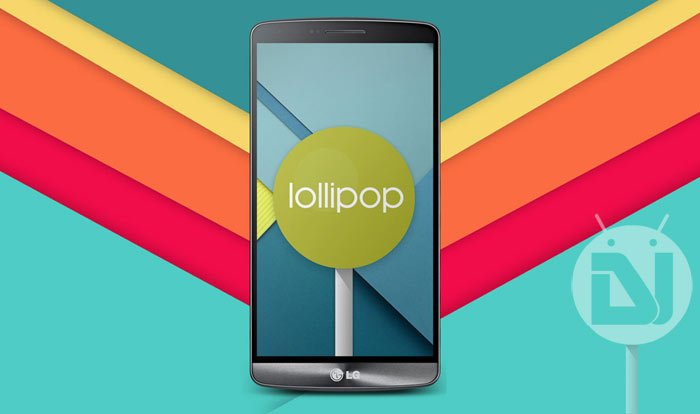 So the party has already begun! Google submitted the Android 5.0 Lollipop source code to AOSP not a long while back. And even though the official update for Nexus devices is yet to come, developers are already hard at work and their effort has even started bearing fruits of reward. The flagship devices are the ones which share most of the limelight and obviously, we can't blame them for that! The LG G3 is one device which astonished everyone when the Korean OEM announced that it will be rolling out the Lollipop update for this device starting next week! But the hype surrounding the latest iteration of Android is so much that it's pretty hard for end-users to wait for it to arrive via the official channel.
So what do we look for first even after flashing the ROM (Lollipop, in this case) we wish for? While the common brethren look for the essential apps to install first, some other more 'needy' people want to Root their devices first. And well, since we aren't here to discuss the pros and cons of rooting, we will obviously cater to such individuals' needs. Yes, if you want the shiny new Android 5.0 Lollipop on your beloved G G3 in a Rooted avatar, you should head right ahead!
While LG G3 has already got a leaked official (albeit, soak test) build on it, the real headache, most developers expected, would've been the changes that Android Lollipop bought which could make rooting really difficult. But there's always a workaround which devs find one way or the other. In this case, XDA Recognised Developer Skin1980 already has a rooted ROM to his credit. Let's get started then!
Requirements
Warning
Do not forget that flashing your device, rooting it, or any other similar customizations thereof can sometimes have adverse repercussions. Also, these processes are not for the faint-hearted since none of these are full-proof. But we do assure you that they work in most normal scenarios if you correctly follow the guide. And, since we are currently talking about in early phases of ROM development based on the AOSP source code, please do not expect normal functionality from your device under any circumstance.
Installation
First and foremost, copy the three files you downloaded above on your device SDCard.
Now reboot into the recovery mode of your phone.
Perform a factory reset by wiping all data.
Now Install the ROM, then the SuperSU ZIP file
After this, also install the new kernel that will support root.
Finally, reboot your device.
Done! These simple steps will grant your wish of a Rooted Lollipop ROM on your LG G3!
This was a simple guide to answer your geeky urges for the time being! You do have to keep in mind the fact that this is in NO WAY an official method or an official ROM. There's still a bit of time left before you can get LG's own home-baked version of Lollipop. Until then, expect everything but stability. And yes, we know that you need a stable ROM for it to be considered a daily driver. But the cookies are too hot for now and they will turn crispy with time. There are glitches that need to be ironed out, but no major bug has been reported either. So you are advised to take cautious steps before taking the plunge and being a little adventurous.
What do you think? Will you give it a try? Or can you have the patience for a little longer? Do share your thoughts.